Dedicated Systems Hosts Girl Scout Event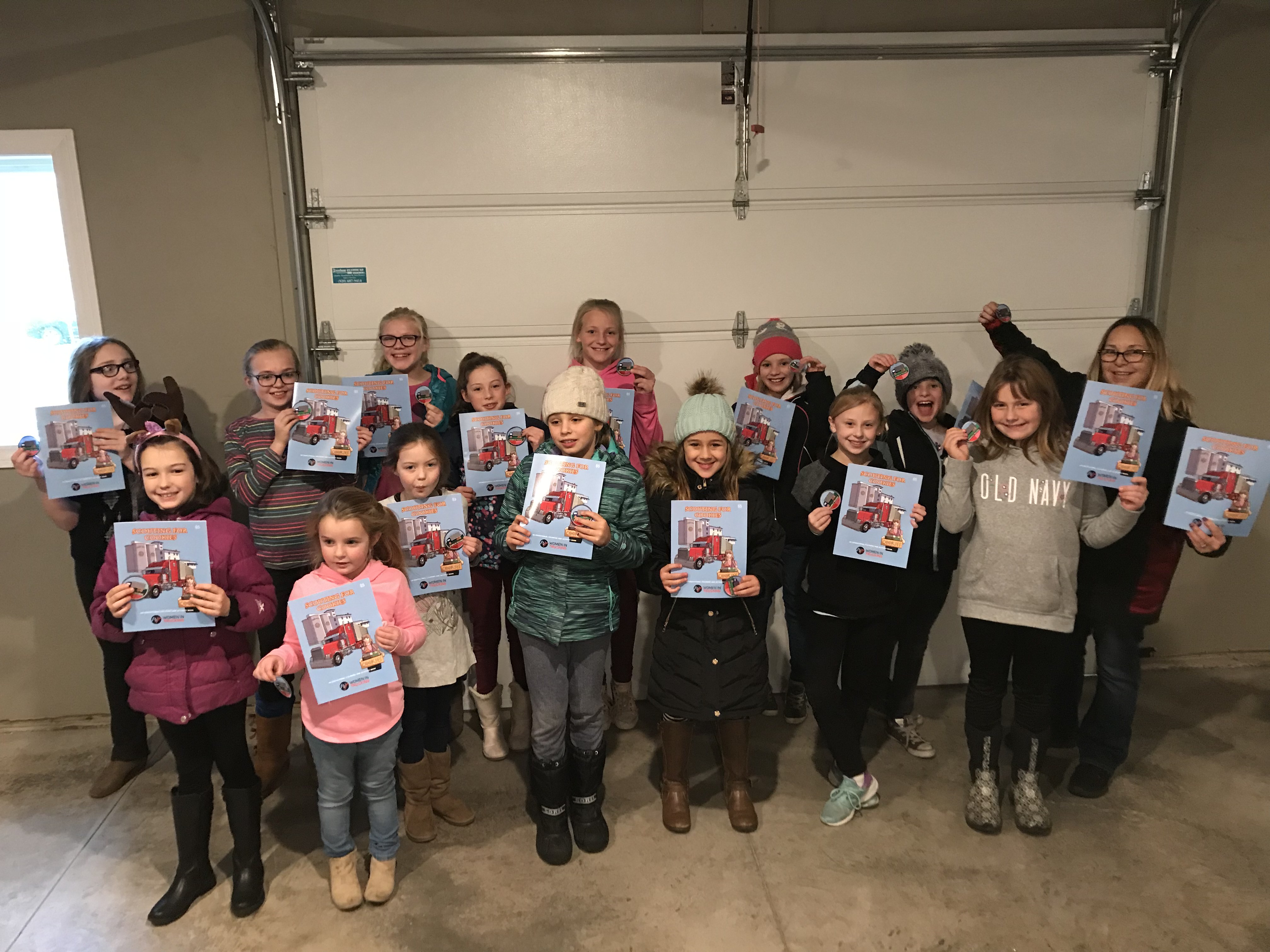 By Jennifer Hintz, Dedicated Systems Inc/Dedicated Repair Inc.
We had our very first Girl Scout event with Women in Trucking this past Saturday. We purchased the Supply Chain activity books, and got together with two girl scout troops from Freedom, WI. We had our guest speaker Emily Wolford, one of our team husband and wife drivers in town for the weekend!
She explained the supply chain to the girls, along with the activity books. She also explained her job to the girls, and what it is like being a woman in the trucking world. She told them how empowering, and how much self confidence it has given her in her life. She told them so many people told her for being such a tiny person there was no way she was going to drive a big truck, and look at her now. She explained never give up your dreams and never let anyone tell you, "You Can't." You are in complete control and can do anything you put your mind to!
She then let them ask questions, and let them take a tour and look in her truck! Which is where her and her husband live full time. She was amazing with the girls, and we are so very proud of her. We then had the girls decorate Christmas Cookies to go along with the theme of the supply chain in the activity book. After that the girls and our staff decorated a float for the Freedom Christmas Parade that evening. We had purchased extra supply chain activity books for the girl scouts to be able to hand to kids watching the float! The girls thought that was so awesome.
The theme of the parade this year was "Freedom Bright." We decided to run with the theme, and did our float as.... "Star Light, Star Bright bring our heroes home safe tonight!" A few weeks back we had made a post on our Facebook page asking for all service men and women (military, police, fire, rescue, coast guard..etc) to email or send us in pictures to use and recognize them on our float. I am so excited to share.... that we WON, best overall Float of the whole parade!
We wanted to say THANK YOU so very much for the opportunity you have given us with the Women In Trucking, the Supply Chain activity books to get out in the community and share how great the trucking family truly is!
Interested in hosting a Girl Scout event? Contact Lana Nichols for more information.
Share this post: