Women In Trucking Announces February Member of the Month
by Women In Trucking Staff, on Feb 3, 2020 2:57:00 PM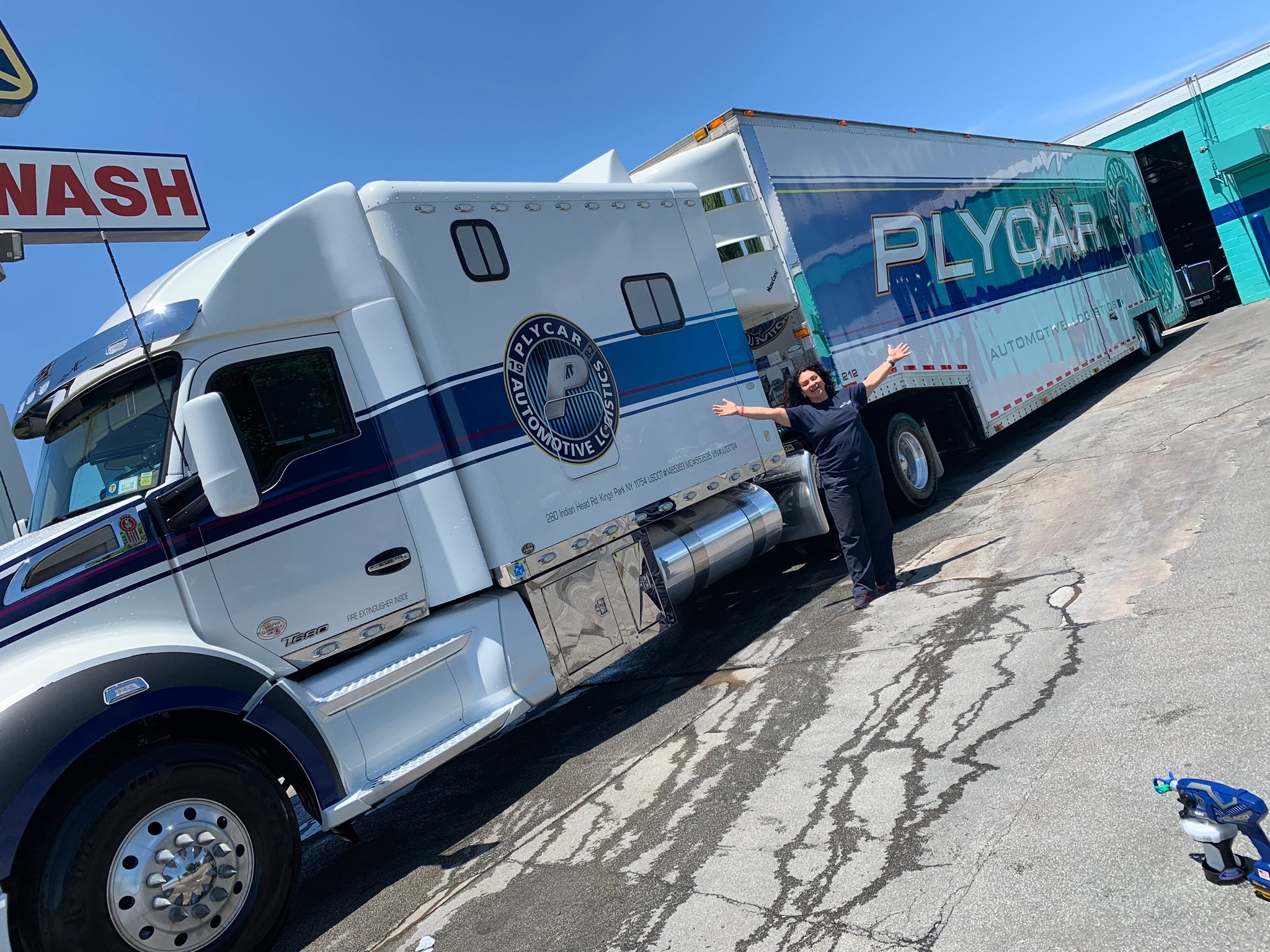 Plover, WI – February 3, 2020 – The Women In Trucking Association (WIT) recognizes a third-generation female truck driver, Jacinda Duran, as its February 2020 Member of the Month.
Duran has been around trucking her entire life. With many family members in the industry, she says it was inevitable that she would be too. Her mother was a professional truck driver for 23 years and often took Duran with her on the job. Her father drove dump trucks and cement trucks. Her grandmother hauled produce in California for over 50 years. Her grandfather did his truck driving in the 1950s. They even have a relative who appeared on the television series, Shipping Wars.
Ten years ago, Duran started her logistics career at FedEx Express as a courier, then transitioned into big rigs in 2014. She has experience driving limos, buses, charter buses and everything in between.
Today, Duran drives enclosed car carriers for Plycar Transportation, based in Kings Park, N.Y. The company recruited her after seeing her social media page, Jacinda Lady Truckin. They recognized that her passion for trucking was a great fit for their elite trucking team. Through Plycar's six-week training program, Duran learned to transport, load and unload unique, one-of-a-kind cars and became the company's first solo female driver.

For the past year, Duran has driven from coast to coast and in all 48 states. She says the best thing about her job is the freedom. She continues to inspire women to reach for the stars through her social media platform. She makes every day an adventure and continues to explore this great country.
"I stay out on the road for a long period of time, living in my truck. I get to travel the country, seeing friends, making new friends and living the best life out on the road. I am blessed and thank God every day for my health, my life and my blessings," said Duran.
Duran is a proud mother of two children. Her daughter is in nursing school at Northern Arizona University and her son is a cadet in the US Air Force Academy, obtaining a degree in Aero Engineering.
###
About Women In Trucking Association, Inc.
Women In Trucking Association, Inc. is a nonprofit association established to encourage the employment of women in the trucking industry, promote their accomplishments and minimize obstacles faced by women working in the trucking industry. Membership is not limited to women, as 17 percent of its members are men who support the mission. Women In Trucking is supported by its members and the generosity of Gold Level Partners: Amazon, Arrow Truck Sales, BMO Transportation Finance, Daimler Trucks North America, Expediter Services, FedEx Freight, Great Dane, J.B. Hunt Transport, Michelin North America, Penske Transportation Solutions, Peterbilt Motors Company, Ryder System, and Walmart. Follow WIT on Twitter, Facebook, or LinkedIn. For more information, visit www.womenintrucking.org or call 888-464-9482.