Women In Trucking Announces its November 2020 Member of the Month
by Women In Trucking Staff, on Nov 2, 2020 12:00:00 AM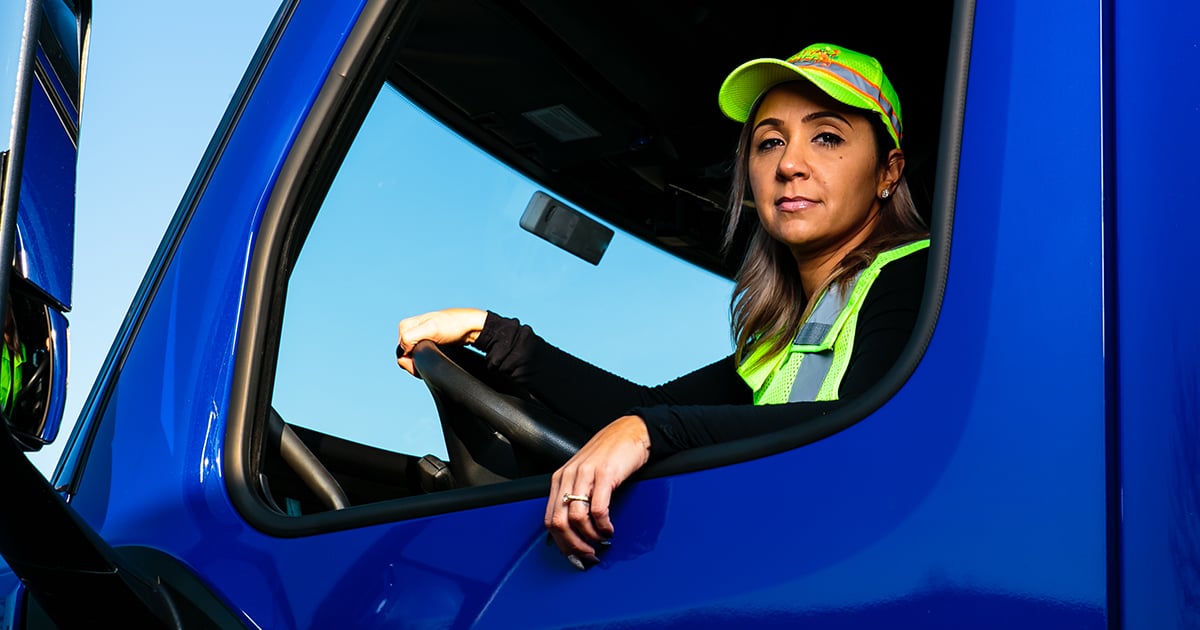 Plover, WI – Nov. 2, 2020 – The Women In Trucking Association (WIT) has announced Melissa Gaglione as its November Member of the Month. She is the founder and president of Safety4her, a high visibility women's clothing company specifically designed for women working in hazardous work environments.
After years of working in the towing and trucking industry, Gaglione struggled to find comfortable safety clothing that fit properly. The existing market for safety wear was mostly for men with a "one size fits all approach." The clothing was consistently too long, too wide, or too heavy.
With her background in insurance, Gaglione knew that a poor fit could cause women to face a higher risk of injury. In 2018, she founded Safety4her, designing clothing that met state regulations while being comfortable for women of all sizes.
The clothing line carries sizes X-small to XXL. The fabric uses spandex, giving a better fit for all shapes and sizes. This decreases the chance of clothing getting caught on an object, causing injury. Safety4her offers the first high visibility line of leggings which are patent pending with features that include high visibility striping, three pockets, water resistant, breathable, non-see through, and high waisted. Safety4her also carries class2 adjustable vests with spandex sides for a better fit option. "No more vest dress ladies," said Gaglione.
In early 2019, Gaglione made her first sale and traveled all over the U.S. meeting women and selling products. She is now carrying her line with several companies around the country.
"I want women to feel empowered," said Gaglione. "I want to set a positive example not just for my own children, but all young girls, that nothing can stop you from being who you want to be."
You can find more about Melissa Gaglione and Safety4her at www.safety4her.com and also can follow safety4her on Facebook: @safety4her2018 and Instagram: @safety4her.
###
About Women In Trucking Association, Inc.
Women In Trucking, Inc. is a nonprofit association established to encourage the employment of women in the trucking industry, promote their accomplishments and minimize obstacles faced by women working in the trucking industry. Membership is not limited to women, as 17 percent of its members are men who support the mission. Women In Trucking is supported by its members and the generosity of Gold Level Partners: Amazon, Arrow Truck Sales, BMO Transportation Finance, Daimler Trucks North America, Expediter Services, FedEx Freight, Great Dane, J.B. Hunt Transport, Michelin North America, Penske Transportation Solutions, PACCAR, Ryder System, Walmart, and Waste Management. Follow WIT on Twitter, Facebook, or LinkedIn. For more information, visit www.womenintrucking.org or call 888-464-9482.