Women In Trucking Association Announces 2021 Distinguished Woman in Logistics Award Finalists
by Women In Trucking Staff, on May 3, 2021 6:00:00 AM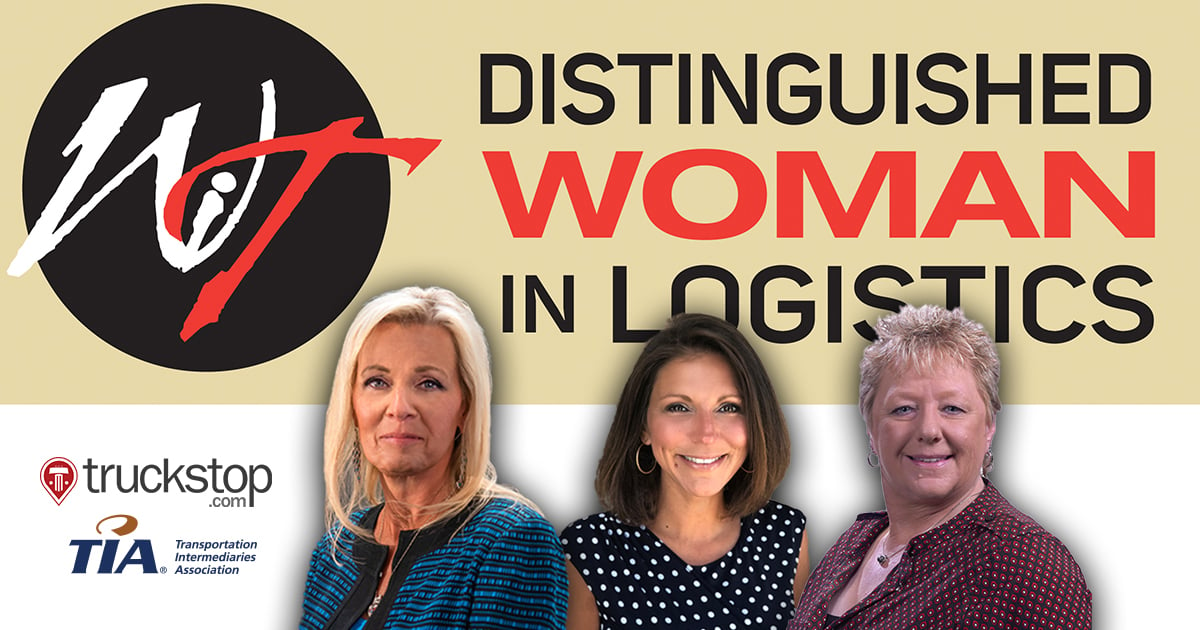 Plover, WI – May 3, 2021 – The Women In Trucking Association (WIT) announced today three finalists for the 2021 Distinguished Woman in Logistics Award (DWLA). Sponsored by the Transportation Intermediaries Association (TIA) and Truckstop.com, the award promotes the achievements of women employed in the North American transportation industry.
Finalists for the 2021 DWLA have demonstrated superior leadership within their company as well as with other professional, educational or philanthropic organizations. This year's finalists are: Angela Eliacostas, president and founder, AGT Global Logistics; Nicole Glenn, president and CEO, Candor Expedite; and Jeana Hysell, senior safety consultant, J. J. Keller & Associates, Inc.
Angela Eliacostas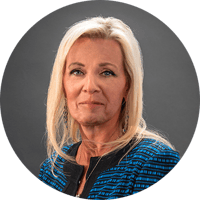 Angela Eliacostas has more than thirty years of transportation management experience. In this time, she has built a business based on honesty, integrity, and diligence – things she learned from being raised in a trucking family. She has developed a proprietary three-tier carrier-rating system designed to reward drivers and companies who perform at the highest standards. She has carved out a niche for herself in the energy and utilities sector as a 3PL with 24/7/365 access and service. Her employees are not only experienced with trucking – many have experience operating Commercial Motor Vehicles – most are HazMat certified. As a certified Minority and Women-Owned Business Enterprise, Eliacostas promotes diverse spends by using MBEs as vendors and in her contracts. Eliacostas resides in Homer Glen, IL, and is a proud mother of four sons, three step-children and eleven grandchildren.
Nicole Glenn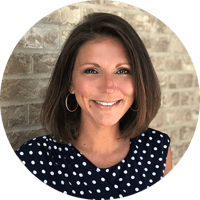 Nicole Glenn started in the logistics industry at 18 years old and truly grew up within it. After 21 years, she has learned the ins and outs of the industry from building teams, brokerages, and fleets. In 2017, Glenn became the founder and operator of Candor Expedite. Candor Expedite is a woman-owned and operated hotshot ground and white-glove service provider with offices in Illinois and Texas. She was recognized by Trucker Tools as a Diamond Performer and recognized as a 2021 Women in Transportation Top Woman to Watch in Transportation. Glenn currently resides in Dallas, TX where she opened Candor Expedite's second location with her husband Jay, her daughter Mataya, and her twin boys Andrew and Landon.
Jeana Hysell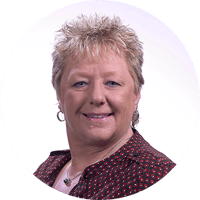 Jeana Hysell is driven by a passion for keeping drivers and highways safe across North America. As a safety consultant with J. J. Keller & Associates, Inc., she helps drivers reshape their behavior to ensure they always return home safely to their families. Hysell understands the challenges drivers face, because she began her career as an Owner Operator and has been in the industry for over 40 years. The change she inspires protects drivers but also businesses in the transportation industry, which are best positioned to succeed when meeting complex regulations. Her involvement and giving spirit led Women In Trucking to establish its scholarship foundation – helping women pursue logistics careers.
Finalists for the seventh annual DWLA were selected from a group of high-performing women representing third-party logistics, supply chain management and related functional disciplines. Members of the judging panel include: Brent Hutto, chief relationship officer, Truckstop.com; Anne Reinke, president and CEO, TIA; Dr. Stephanie S. Ivey, associate dean for research and professor, Herff College of Engineering; and Ellen Voie, president and CEO, WIT.
The award highlights the crucial roles of leading women in the dynamic and influential field of commercial transportation and logistics, which encompasses logistics service providers as well as motor carriers.
The winner of the 2021 award will be announced during the TIA Capital Ideas Virtual Conference on Wednesday, May 12, 2021.
###
About Women In Trucking Association, Inc.
Women In Trucking, Inc. is a nonprofit association established to encourage the employment of women in the trucking industry, promote their accomplishments and minimize obstacles faced by women working in the trucking industry. Membership is not limited to women, as 17 percent of its members are men who support the mission. Women In Trucking is supported by its members and the generosity of Gold Level Partners: Amazon, Arrow Truck Sales, Daimler Trucks North America, Expediter Services, FedEx Freight, Great Dane, J.B. Hunt Transport, Michelin North America, PACCAR, Penske Transportation Solutions, Ryder System, Walmart Transportation, and Waste Management. Follow WIT on Twitter, Facebook, LinkedIn, Instagram, and YouTube. For more information, visit www.womenintrucking.org or call 888-464-9482.
About Truckstop.com
For 25 years, Truckstop.com has been a trusted partner for carriers and brokers in the spot market, giving them tools to be successful and efficient through the entire freight lifecycle. As the internet's largest neutral freight marketplace, Truckstop.com provides the scale of quality loads and trucks to give customers the freedom to build lasting relationships and grow their business. Whether on the road or in the office, Truckstop.com is the single source for products and solutions for the entire freight lifecycle. To learn how Truckstop.com is helping move our industry forward, visit: www.truckstop.com.
About Transportation Intermediaries Association (TIA)
Transportation Intermediaries Association (TIA) is the professional organization of the $214 billion third-party logistics industry. TIA is the only organization exclusively representing transportation intermediaries of all disciplines, doing business in domestic and international commerce. TIA is the voice of the 3PL industry to shippers, carriers, government officials and international organizations. TIA is the United States member of the International Federation of Freight Forwarder Associations (FIATA). To learn more, visit tianet.org.