Women In Trucking Association Announces Continued Gold Level Partnership with Expediter Services
by Women In Trucking Staff, on Jul 23, 2021 5:45:00 AM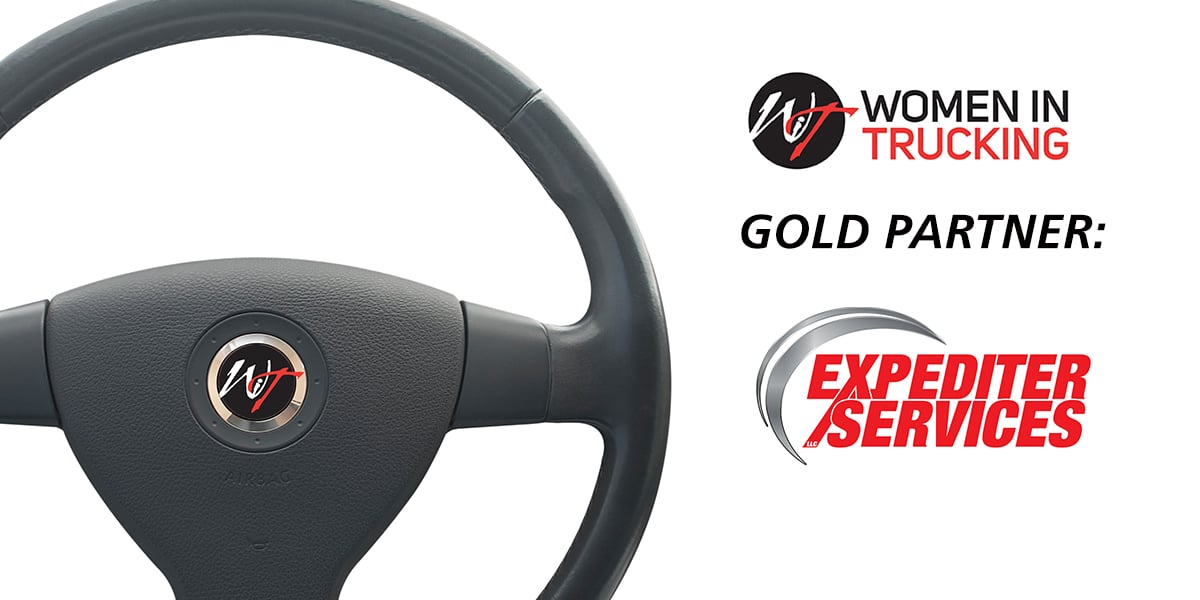 Plover, WI – July 23, 2021 – The Women In Trucking Association (WIT) announced today that Expediter Services has renewed its Gold Level Partnership, helping the nonprofit organization advance its mission to encourage the employment of women in transportation and logistics, celebrate their success, and minimize the obstacles they face.
In addition to providing financial support, the company actively participates in the association. Jason Williams, president of Expediter Services, serves on the WIT board of directors. As well as in 2017, WIT teamed up with Expediter Services to launch an innovative program that served as a platform to assist in establishing 150 new women-owned small businesses within transportation. The program is over two-thirds complete as it has helped launch 114 women-owned businesses.
"Being a part of WIT has continued to bring value to us through the opportunity to network with talented people who are also trying to stay in front of our changing industry with all of its challenges," said Williams. "The ability to be in working conversations with so many great people has certainly allowed our company to make better decisions. Our team at ES values the relationship that we have built over the years with WIT, and we are looking forward to doing our part to positively contribute to the important work that WIT does for the trucking industry."
"We're thrilled to continue our valuable partnership with ES," said Ellen Voie, president and CEO of WIT. "Their commitment to helping women find their path to success in trucking is crucial to advancing our mission."
Founded in 2007, Women In Trucking Association is a resource for over 5,500 corporate and individual members located in the United States, Canada, and Mexico, as well as Japan, Australia, Sweden, South Africa, and New Zealand. Recent accomplishments include launching a Diversity & Inclusion Index, a program aimed at collecting and recognizing best practices in diversity and inclusion efforts; unveiling its Driver Ambassador expo trailer that introduces the career of truck driving; and providing driver members with free health support programs during the COVID-19 pandemic.
###
About Women In Trucking Association, Inc.
Women In Trucking, Inc. is a nonprofit association established to encourage the employment of women in the trucking industry, promote their accomplishments and minimize obstacles faced by women working in the trucking industry. Membership is not limited to women, as 17 percent of its members are men who support the mission. Women In Trucking is supported by its members and the generosity of Gold Level Partners: Amazon, Arrow Truck Sales, Daimler Trucks North America, Expediter Services, FedEx Freight, Great Dane, J.B. Hunt Transport, Michelin North America, PACCAR, Penske Transportation Solutions, Ryder System, Walmart, and Waste Management. Follow WIT on Twitter, Facebook, LinkedIn, Instagram, and YouTube. For more information, visit www.womenintrucking.org or call 888-464-9482.
About ES
A full-service, one-stop support company with expertise in financial services, financial technology, relationship lending and general business support, ES has developed highly effective programs focused on creating opportunities for independent contract drivers, owner-operators, and fleet owners in the trucking industry (including the Expedited, LTL, and TL sectors). ES features support in the areas of contract driver services, equipment financing and leasing, truck sales, management services, insurance services, and discount programs. In addition to serving as the leading provider of capacity in the expedited sector of trucking, ES also has built a strong network of independent contract drivers, owner-operators, fleet owners and partner carriers within the over-the-road, general trucking sector of the transportation industry and is quickly becoming a market leader. For more information on opportunities and services offered through ES, visit ESsuccessintrucking.com.