Women In Trucking Association Announces Continued Partnership with Freightliner Trucks
by Women In Trucking Staff, on Dec 31, 2020 12:15:00 AM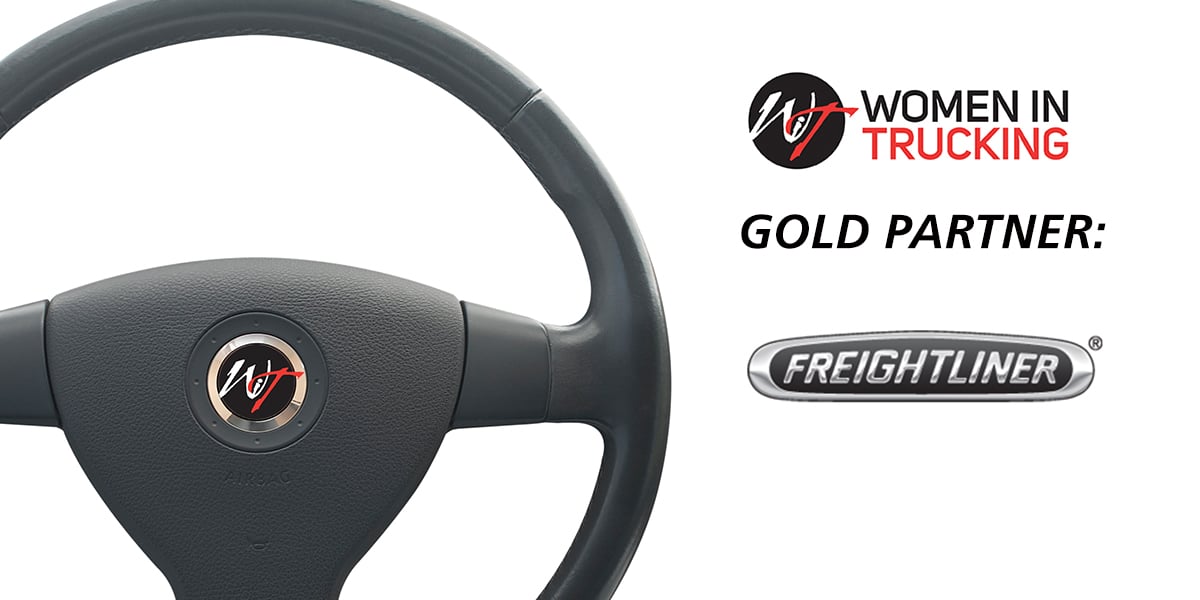 Plover, WI – December 31, 2020 – The Women In Trucking Association (WIT) announced today that Freightliner Trucks has renewed its Gold Level Partnership to help the nonprofit organization elevate the issue of gender diversity in transportation and logistics.
Since 2012, Freightliner Trucks has supported WIT. As part of WIT's mission to recognize the accomplishments of women in the industry, Freightliner Trucks has continued to sponsor the annual Influential Woman in Trucking Award. In addition, Kary Schaefer, general manager of Product Strategy and Market Development for Daimler Trucks North America, serves on the WIT board of directors.
"Freightliner Trucks is proud to be part of WIT", said Schaefer. "The mission and goals of WIT closely align with those of DTNA and this partnership gives us an opportunity to share resources to promote and celebrate diversity and inclusion in our industry."
"We are grateful to partner with a key industry leader like Freightliner," said Ellen Voie, WIT president and CEO. "Their advocacy accelerates our efforts for more diversity and inclusion in the workplace."
Since 2007, WIT has been committed to encouraging women to consider careers in the trucking industry, addressing obstacles that might keep them from succeeding, and celebrating the success of its members. The first virtual Accelerate! Conference and Exhibition, unveiling its Driver Ambassador Trailer, and providing driver members with free health support programs during the COVID-19 pandemic, are just a few examples of recent initiatives that are helping the organization achieve its mission.
###
About Women In Trucking Association, Inc.
Women In Trucking, Inc. is a nonprofit association established to encourage the employment of women in the trucking industry, promote their accomplishments and minimize obstacles faced by women working in the trucking industry. Membership is not limited to women, as 17 percent of its members are men who support the mission. Women In Trucking is supported by its members and the generosity of Gold Level Partners: Amazon, Arrow Truck Sales, BMO Transportation Finance, Daimler Trucks North America, Expediter Services, FedEx Freight, Great Dane, J.B. Hunt Transport, Michelin North America, PACCAR, Penske Transportation Solutions, Ryder System, Walmart, and Waste Management. Follow WIT on Twitter, Facebook, LinkedIn, Instagram, and YouTube. For more information, visit www.womenintrucking.org or call 888-464-9482.
About Freightliner Trucks
Freightliner Trucks is a division of Daimler Trucks North America LLC, headquartered in Portland, Oregon, and is the leading heavy-duty truck manufacturer in North America. Daimler Trucks North America produces and markets Class 5-8 trucks and is a Daimler company, the world's leading commercial vehicle manufacturer.