Women In Trucking Association Announces Continued Gold Partnership with WM
by Women In Trucking Staff, on Aug 29, 2022 5:00:00 AM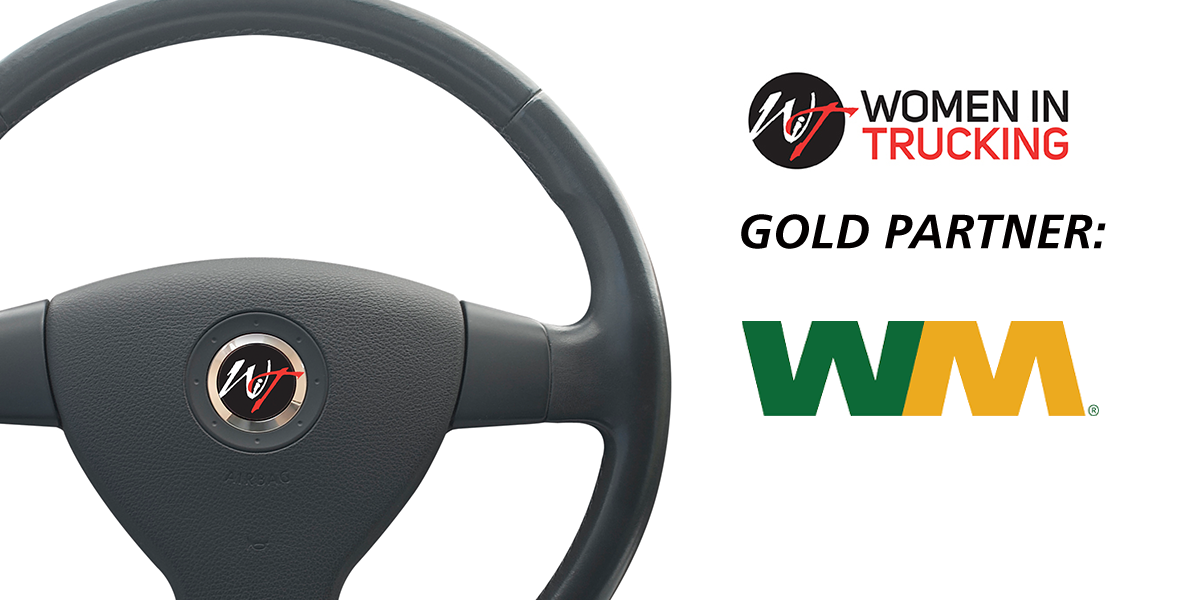 Plover, WI – Aug. 29, 2022 – The Women In Trucking Association (WIT) announced today that WM has continued its Gold Level partnership, offering vital support of the nonprofit association and its mission to encourage the employment of women in the trucking industry, promote their accomplishments and minimize the obstacles they face.

In addition to providing financial support, the company actively participates in the association. WM's Kelly Rooney, senior vice president, chief people officer, serves on the WIT board of directors as vice chair.

"We are pleased to continue our partnership with the Women In Trucking Association and support its mission," said Rooney. "At WM, our goal is to lead the industry in female representation at all levels of our organization and our work with Women In Trucking provides opportunities for us to better inform our own workplace strategies and participate in advocating for women across the transportation sector."

"As an influential industry leader, WM's commitment to inclusion, equity, and diversity in combination with Rooney's expertise and leadership makes them a valuable asset to our association," said Ellen Voie, WIT president and CEO. "We look forward to our continued partnership to further support women in all roles within the transportation and logistics industry."

Founded in 2007, the Women In Trucking Association is a resource for more than 7,000 corporate and individual members located in the United States, Canada and Mexico, as well as Japan, Australia, Sweden, South Africa and New Zealand. Recent accomplishments include releasing the 2022 WIT Index, the official barometer to benchmark and measure the percentage of women who make up critical roles in transportation each year, finding professional female drivers increased to 13.7%; participating in White House and FMCSA roundtables and events; launching its Professional Driver Hub, an online resource to encourage driver success; and more than 800 registered attendees at the 2021 Accelerate! Conference and Exhibition.
###
About Women In Trucking Association, Inc.
Women In Trucking Association, Inc. is a nonprofit association established to encourage the employment of women in the trucking industry, promote their accomplishments and minimize obstacles faced by women working in the trucking industry. Membership is not limited to women, as 17 percent of its members are men who support the mission. Women In Trucking is supported by its members and the generosity of Gold Level Partners: Amazon, Arrow Truck Sales, Daimler Trucks North America, Expediter Services, FedEx Freight, Great Dane, J.B. Hunt Transport, Michelin North America, PACCAR, Penske Transportation Solutions, Ryder System, Walmart, and Waste Management. Follow WIT on Twitter, Facebook, LinkedIn, Instagram, TikTok, and YouTube. For more information, visit www.womenintrucking.org or call 888-464-9482.