Women In Trucking Association Announces Continued Partnership with BMO Transportation Finance
by Women In Trucking Staff, on Feb 8, 2019 8:56:00 PM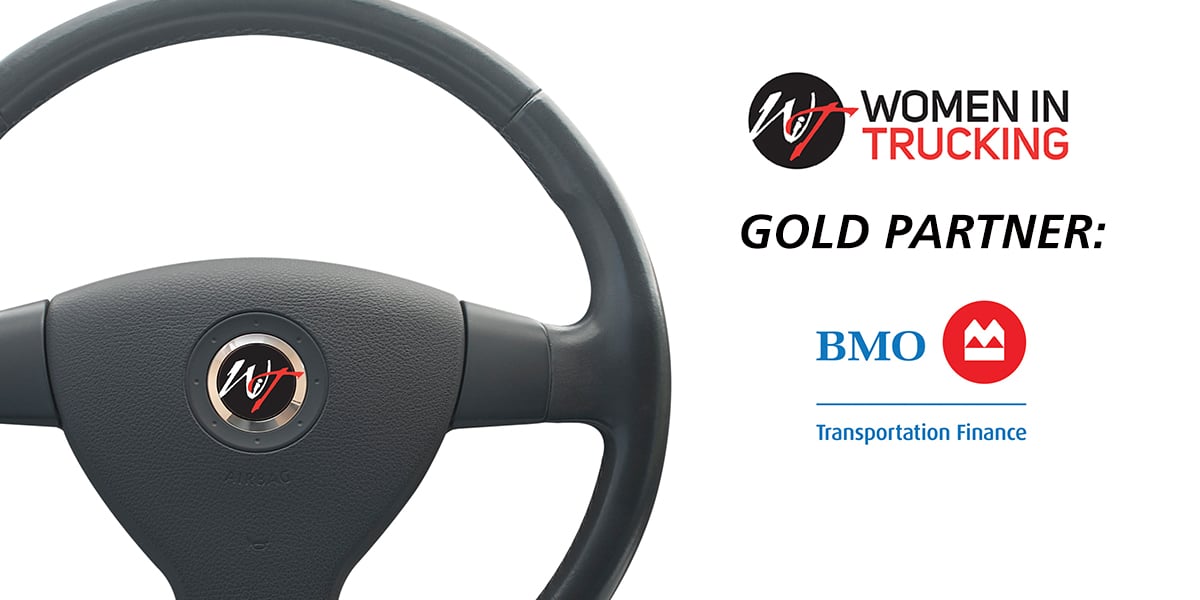 Plover, WI – February 8, 2019 –The Women In Trucking Association (WIT) announced today that BMO Transportation Finance has renewed its Gold Level Partnership to continue supporting the nonprofit association's efforts to increase the number of women employed in the transportation industry.
BMO Transportation Finance has supported WIT since 2014. In addition to providing financial support, the company actively participates in the association. John Dietze, Managing Director, Dealer Sales, serves on the board of directors for both the WIT Association and Foundation.
"BMO Transportation Finance is proud to be a part of Women in Trucking, and is focused on accelerating diversity and inclusion in the workplace," said Dietze. "In 2018, BMO was recognized for its efforts in advancing the role of women at work and in the community. BMO's participation in WIT is a natural extension of the values our business holds."
"This industry needs more women, as both drivers and corporate leaders," said Ellen Voie, WIT President and CEO. "With support from business leaders like BMO Transportation Finance, we are able to increase the visibility of the critical issue of gender diversity and encourage women around the world to see transportation as a viable career opportunity."
Since 2007, WIT has been committed to encouraging women to consider careers in the trucking industry, addressing obstacles that might keep them from succeeding, and celebrating the success of its members. WIT's annual Accelerate! Conference and Exhibition, a program aimed at developing 150 women-owned businesses, scholarships for transportation careers, and a Professional Development Certification (PDC) program are just a few examples of recent initiatives that are helping the organization achieve its mission.
###
About Women In Trucking Association, Inc.
Women In Trucking Association, Inc. is a nonprofit association established to encourage the employment of women in the trucking industry, promote their accomplishments and minimize obstacles faced by women working in the trucking industry. Membership is not limited to women, as 17 percent of its members are men who support the mission. Women In Trucking is supported by its members and the generosity of Gold Level Partners: Michelin North America, Arrow Truck Sales, Bendix Commercial Vehicle Systems, Daimler Trucks North America, BMO Transportation Finance, Expediter Services, Great Dane, J.B. Hunt Transport, and Walmart. Follow WIT on Twitter, Facebook, or LinkedIn. For more information, visit http://www.womenintrucking.org or call 888-464-9482.
About BMO Transportation Finance
Located in Irving, TX, BMO's Transportation Finance business serves all parties in the U.S. transportation industry – including manufacturers, dealers and end users – with wholesale and retail financing. For more information, visit http://www.bmotf.com.