Women In Trucking Association Announces Continued Partnership with Expediter Services
by Women In Trucking Staff, on Jan 17, 2019 9:17:00 PM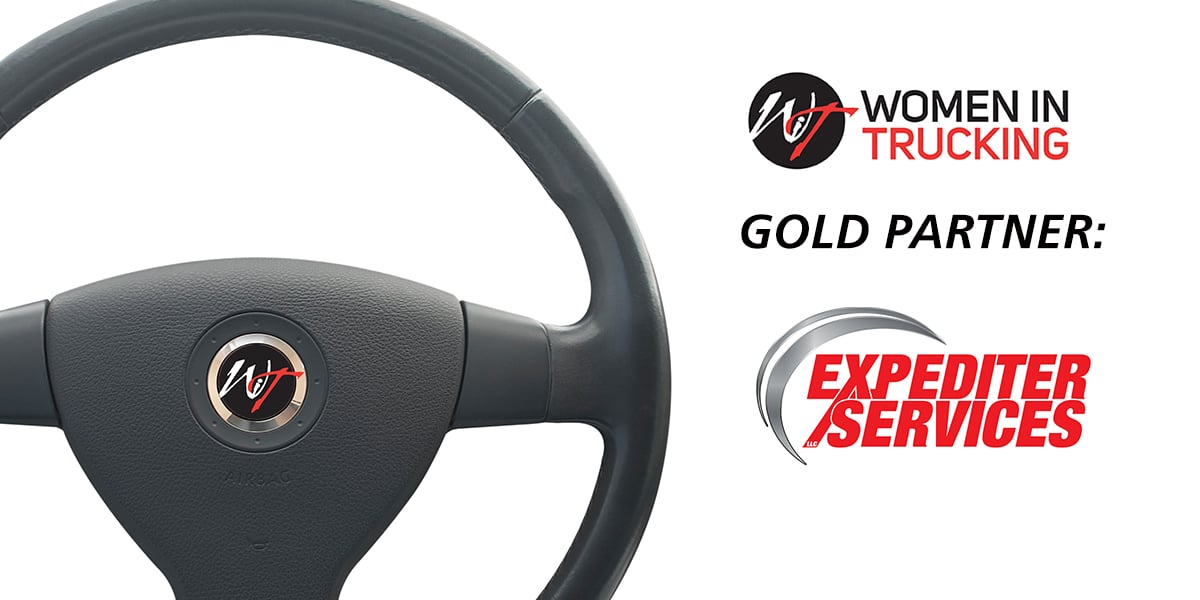 Plover, WI – January 17, 2019 –The Women In Trucking Association (WIT) announced today that Expediter Services has renewed its Gold Level Partnership to support the nonprofit organization's efforts to generate dialogue and action around the importance of gender diversity in transportation and logistics.
Since its inception in 2007, WIT has made significant strides in advancing its mission. A few recent accomplishments include a transportation doll, Clare, that introduces the next generation to the trucking industry, a record-breaking attendance at the 2018 Accelerate! Conference and Exhibition, and the launch of Professional Development Certification (PDC) program to help women (and men) stand out in their careers.
In addition, WIT teamed up with Expediter Services, a leader in capacity solutions and ownership opportunities within the trucking industry, to create a program aimed at developing 150 women-owned businesses, which is nearly halfway to reaching its goal.
"Expediter Services has experienced tremendous benefits from the relationship with Ellen Voie and Women In Trucking Association," said Jason Williams, co-founder and president, who also serves on the WIT board of directors."Working with WIT to bring new opportunities into the trucking industry via the 150 Business Challenge has been rewarding both from a business point of view and for me as an individual. With the added support of Panther Premium Logistics, a service of ArcBest and Forward Air, we're excited about continuing to offer ownership opportunities to women in 2019 and beyond."
"We are grateful to Expediter Services for their commitment to bringing greater opportunities for women in transportation and addressing obstacles that may keep them from succeeding," said Ellen Voie, WIT president and CEO. "With their partnership, we can engage more women at every level and continue to make a difference in the industry."
###
About Women In Trucking Association, Inc.
Women In Trucking Association, Inc. is a nonprofit association established to encourage the employment of women in the trucking industry, promote their accomplishments and minimize obstacles faced by women working in the trucking industry. Membership is not limited to women, as 17 percent of its members are men who support the mission. Women In Trucking is supported by its members and the generosity of Gold Level Partners: Arrow Truck Sales,Bendix Commercial Vehicle Systems, Daimler Trucks North America, BMO Transportation Finance, Expediter Services, Great Dane, J.B. Hunt Transport, Ryder System, Inc., and Walmart. Follow WIT on Twitter, Facebook, or LinkedIn. For more information, visit www.womenintrucking.org or call 888-464-9482.
About Expediter Services
Expediter Services is a one-stop service focused company offering programs and opportunities to independent contract drivers and owner operators throughout the trucking industry through its wholly owned subsidiaries: Expediter Contract Driver Services, Expediter Equipment Finance, Expediter Truck Sales, Expediter Management Services, and Expediter Insurance Services.