Women In Trucking Association Announces Continued Partnership with Penske Transportation Solutions
by Women In Trucking Staff, on Aug 3, 2020 7:00:00 AM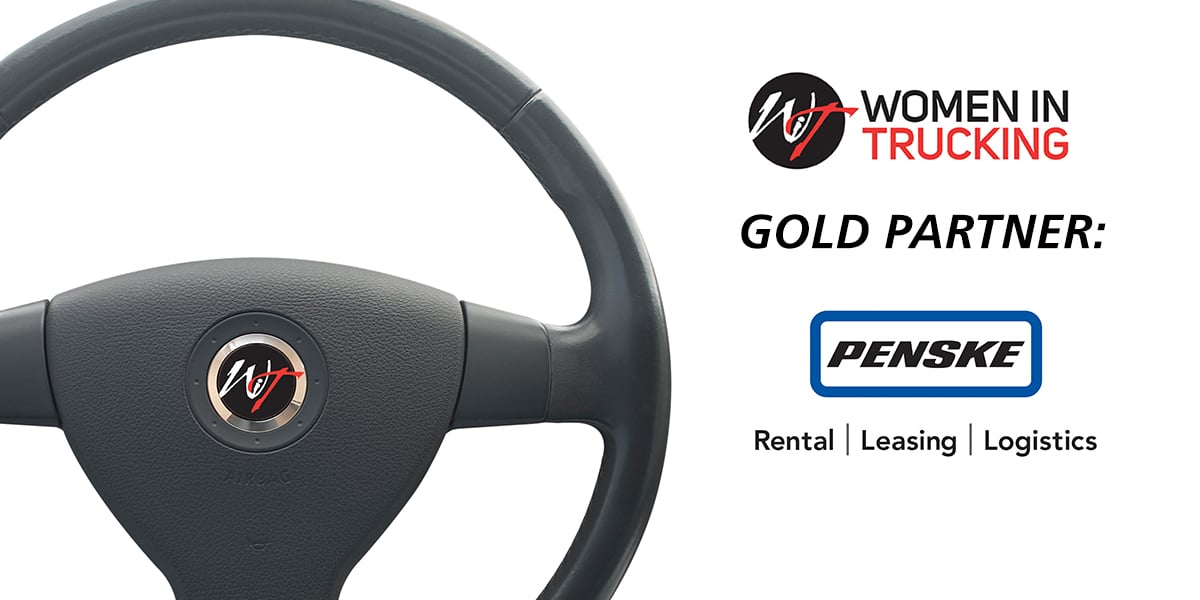 Plover, WI – August 3, 2020 – The Women In Trucking Association (WIT) announced today that Penske Transportation Solutions has renewed its Gold Level Partnership, helping the nonprofit organization attract more women to the transportation industry and empower them to be successful.
In addition to providing financial support, the company actively participates in the association. Jennifer Sockel, Executive Vice President, Talent and Enterprise Services at Penske Transportation Solutions, serves on the WIT board of directors.
"We are excited to continue to support an organization that is promoting the advancement and accomplishments of women in our industry," said Sockel. "At Penske we have always believed that we are a company where people help people move ahead. We are committed to an inclusive environment for our associates, customers, vendors and communities. Our continued partnership with WIT will offer development opportunities for our associates, while giving us access to fresh perspectives from women across the industry."
"We have made remarkable strides in our efforts to advance gender diversity in the industry," said Ellen Voie, WIT president and CEO. "Without the support from key business leaders like Penske, this progress would not have been possible. We are thrilled and grateful for their continued partnership."
Whether behind the wheel or in the office, WIT has been focused on engaging more women in transportation and logistics at all levels since 2007. A few recent accomplishments include introducing the first annual Female Driver of the Year award, providing driver members with 90 days free behavioral health support programs, and a record-breaking attendance at the 2019 Accelerate! Conference and Exhibition.
###
About Women In Trucking Association, Inc.

Women In Trucking, Inc. is a nonprofit association established to encourage the employment of women in the trucking industry, promote their accomplishments and minimize obstacles faced by women working in the trucking industry. Membership is not limited to women, as 17 percent of its members are men who support the mission. Women In Trucking is supported by its members and the generosity of Gold Level Partners: Amazon, Arrow Truck Sales, BMO Transportation Finance, Daimler Trucks North America, Expediter Services, FedEx Freight, Great Dane, J.B. Hunt Transport, Michelin North America, PACCAR, Penske Transportation Solutions, Ryder System, Walmart, and Waste Management. Follow WIT on Twitter, Facebook, or LinkedIn. For more information, visit www.womenintrucking.org or call 888-464-9482.
About Penske Transportation Solutions

Penske Transportation Solutions is the umbrella brand for Penske Truck Leasing, Penske Logistics, Epes Transport Systems, Penske Vehicle Services, and related businesses. Our businesses provide innovative transportation, supply chain and technology solutions to keep the world moving forward. Visit www.GoPenske.com to learn more.