Women In Trucking Association Announces Finalists for 2021 Influential Woman in Trucking Award
by Women In Trucking Staff, on Oct 5, 2021 6:00:00 AM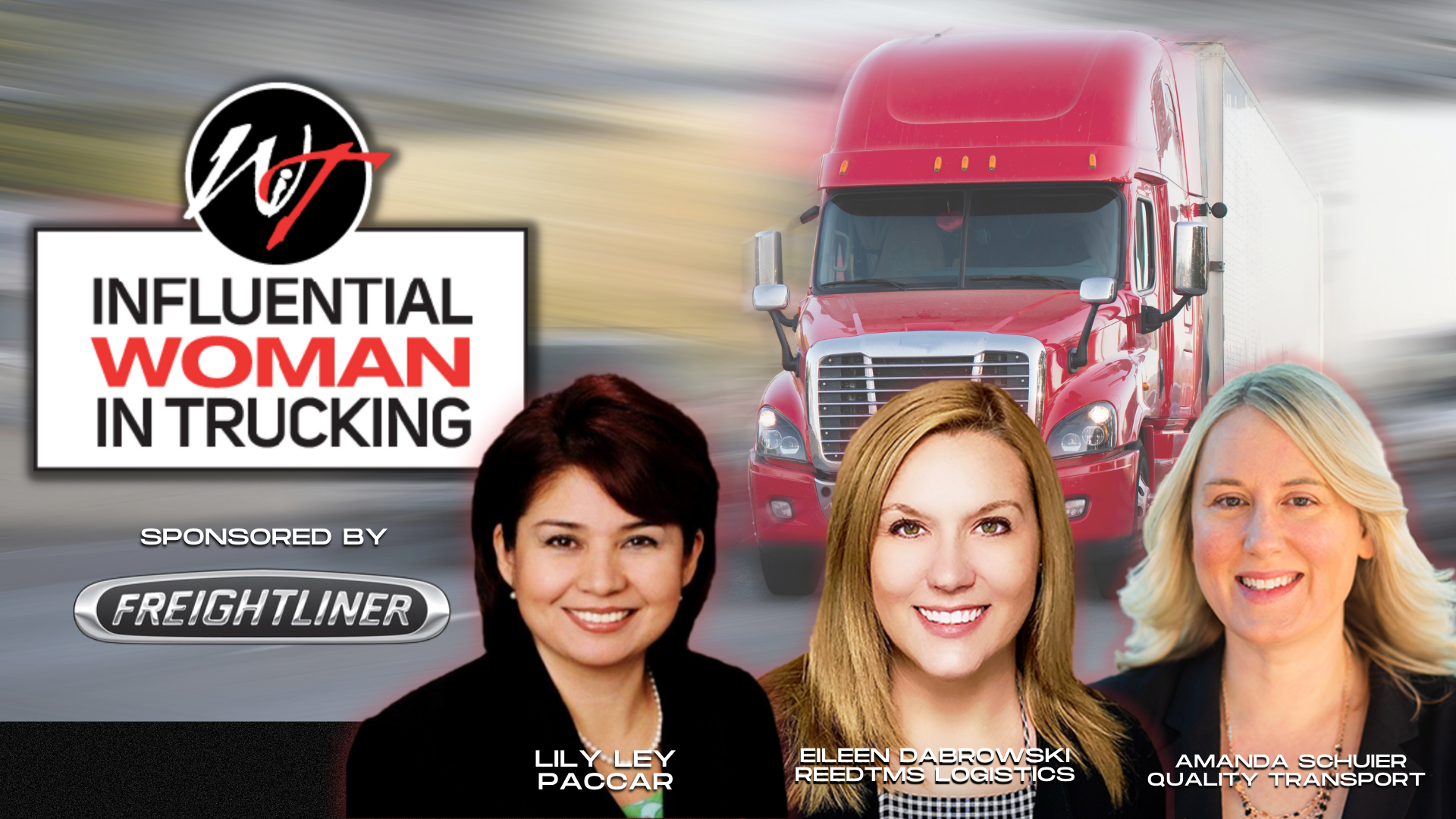 Plover, WI (October 5, 2021) — The Women In Trucking Association (WIT) and Freightliner trucks announced today three finalists for the 2021 Influential Woman in Trucking award. This is the 11th year for the award which was developed in 2010 as a way to honor female leaders and to attract and advance women in the trucking industry. The award highlights the achievements of female role models and trailblazers in the trucking industry.
The 2021 Influential Woman in Trucking award finalists are:
Eileen Dabrowski

, Director of Learning, Development and Marketing, ReedTMS Logistics

Lily Ley

, Vice President and Chief Information Officer, PACCAR

Amanda Schuier

, Chief Operating Officer, Quality Transport Company
Eileen Dabrowski
Eileen Dabrowski is a PhD Candidate from the University of South Florida with a concentration in Curriculum & Instruction. She currently serves as the Director of Learning, Development & Marketing for ReedTMS Logistics, a family owned and operated asset-based 3rd party logistics solutions provider. Dabrowski has been in the transportation/logistics industry since 2016 and oversees the development and facilitation of all company-wide training programs, new employee onboarding, leadership development, marketing projects/ReedTMS brand integrity, and event planning for the company.
She also spearheads company philanthropy initiatives and works hard to maintain and improve employee culture and morale. Dabrowski believes in mentorship and women taking the time to build each other up, not down. She is also an advocate for diversity and inclusion in the workplace and believes for the trucking industry to be more supportive and inclusive for all, you must teach children about trucking and work with organizations like WIT to collaborate and showcase the women and minorities who are crucial to the success of the industry. Outside of work, Eileen lives with her spouse, four dogs, and tortoise in Tampa, Florida. She enjoys traveling, staying active, and volunteering in the community. In 2020, during the pandemic, Eileen took the initiative to become a healthier version of herself so she could better serve others and lost over 50 pounds. Running, boxing, weight lifting, and reading are some of Dabrowski's favorite self-care activities.
Lily Ley
Lily Ley is an experienced Technology and IT executive, mentor to aspiring students, and passionate advocate for more inclusive workplaces for women.
In her role as Vice President and CIO for PACCAR, a global automotive truck and engine company, Ley leads the Information Technology (IT) division and the modernization of IT for the Digital Age. She brings a customer-first mindset, a focus on applying innovation to deliver tangible business benefits, and a relentless pursuit of enhanced business efficiencies.
Ley is a member of the MSIS Board of Advisors at the University of Washington. She is the Executive Sponsor for the PACCAR Women's Association (PWA) where she advocates for inclusion of women in the workplace. She is also involved in SeattleCIO, as an Advisory Board Member. In 2016, The Washington Diversity Council recognized her as "2016 Washington Most Powerful and Influential Women."
Ley has a Bachelor of Science in Computer Science and an MBA from CETYS University and has also completed the Executive Development Program at Stanford. She enjoys spending time with her husband German and two daughters and is passionate about travel and cooking.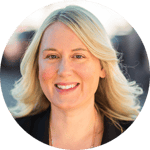 Amanda Schuier
Amanda Schuier is a fourth generation trucking industry member, and the first female in her family to hold such a role. She has been involved in trucking since 2006. Her numerous roles in the industry have included positions in marketing, sales, driver recruitment and operations at the dealer, supplier and fleet levels. She recently assumed the role of Chief Operating Officer at Quality Transport Company. Her daily duties at Quality include oversight of sales, dispatch, driver relations, safety programs and new technology initiatives for the company. She is passionate about mentoring other young women as they explore careers in transportation.
Schuier is actively involved in the Technology and Maintenance Council (American Trucking Associations), and currently serves as the Study Group Chairman for the Fleet Maintenance Management Study Group. She is only the fourth female Study Group Chairman in the history of the organization. She is currently a director at large, elect, assuming the role in March of 2022. Recently, she began serving a two-year term on the American Transportation Research Institute's Research Advisory Council. She is also a proud member of Women In Trucking and the Truckload Carriers Association.
Schuier was honored as a recipient of the 2017 class of Emerging Leaders in Transportation, as published in Heavy Duty Trucking magazine. She is a 2019 inaugural class graduate of the TMC Leaders of Tomorrow program. In 2020, she received the Women In Trucking's "Top Women to Watch" award. She was also one of Fleet Owner Magazine's 2020 "Women Leaders in Transportation." In 2021, she was named to the "Women in Supply Chain" by Supply & Demand Chain Executive Magazine.
During the Pandemic, Schuier trained with the Medical Reserve Corps to volunteer as a health screener at COVID vaccination clinics throughout the Kansas City area. She resides with her family in Kansas City.
All three finalists will participate on a panel at the WIT Accelerate! Conference & Expo held in Dallas, TX, Nov. 7 – 9, 2021. The winner will be announced after the panel discussion, "Inspirational Stories: How to Power Your Career" on Tues, Nov. 9 at 10:00am CST.
###
About Women In Trucking Association, Inc.
Women In Trucking Association, Inc. is a nonprofit association established to encourage the employment of women in the trucking industry, promote their accomplishments and minimize obstacles faced by women working in the trucking industry. Membership is not limited to women, as 17 percent of its members are men who support the mission. Women In Trucking is supported by its members and the generosity of Gold Level Partners: Amazon, Arrow Truck Sales, Daimler Trucks North America, Expediter Services, FedEx Freight, Great Dane, J.B. Hunt Transport, Michelin North America, PACCAR, Penske Transportation Solutions, Ryder System, Walmart, and Waste Management. Follow WIT on Twitter, Facebook, LinkedIn, Instagram, TikTok, and YouTube. For more information, visit www.womenintrucking.org or call 888-464-9482.