Women In Trucking Association Announces Gold Partnership with UPS
by Women In Trucking Staff, on Apr 17, 2023 5:00:00 AM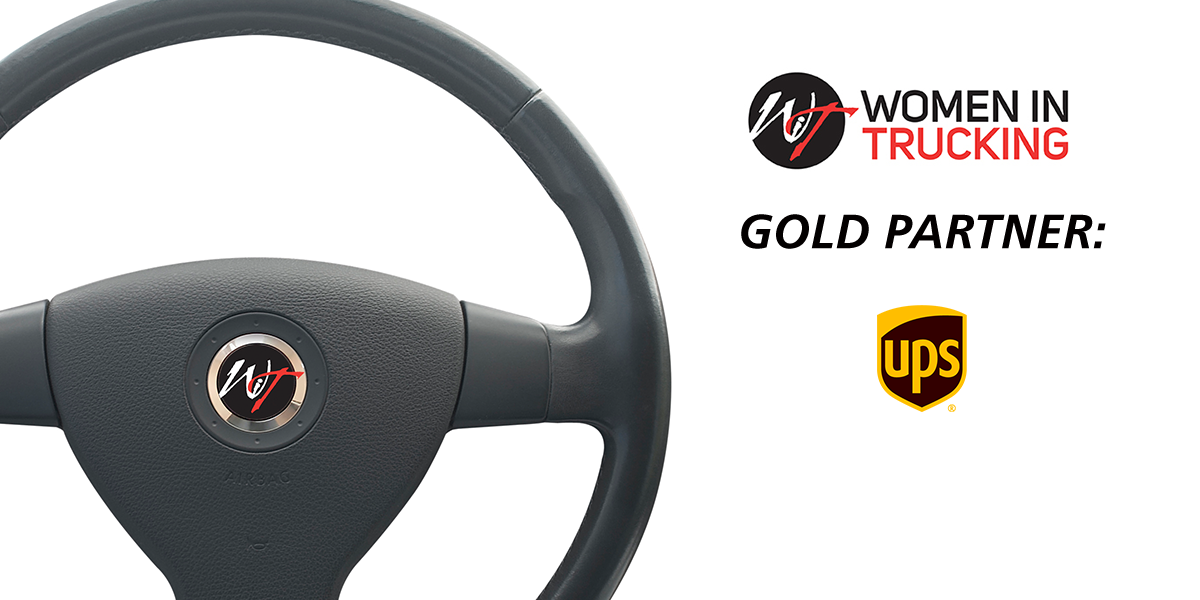 Plover, WI – April 17, 2023 – The Women In Trucking Association (WIT) welcomes United Parcel Service (UPS) as its newest Gold Level Partner, furthering its mission to empower more women to pursue careers in transportation. Trina Norman, Southern California feeder operations manager and WIT's 2022 Influential Woman in Trucking, will serve on the Board of Directors.

This year, the company was a Platinum Sponsor of WIT's Accelerate! Conference & Expo held in Dallas, TX Nov. 13-16 and virtually Dec. 6-7, and was a participant in the event's Truck & Technology Tour.

"UPS is honored to be a Gold Level Partner and to serve on the Women in Trucking Board of Directors," said Norman. "The future looks bright for women in the trucking industry and we are dedicated to helping this association advance gender diversity, inspire more women to consider the trucking industry as a career, and celebrate the success of women behind the wheel."

"UPS' commitment and support is a powerful affirmation to the industry that the advancement of diversity and inclusion in the workplace matters," said Jennifer Hedrick, president and CEO of WIT. "Their partnership will have a valuable and immediate impact on furthering our association's mission and influence."

Founded in 2007, the Women In Trucking Association was established to encourage the employment of women in the trucking industry, promote their accomplishments, and minimize the obstacles they face. Currently, the organization is a resource for nearly 8,000 corporate and individual members located in the United States, Canada and Mexico, as well as Japan, Australia, Sweden, South Africa and New Zealand. Recent accomplishments include: releasing the 2022 WIT Index, the official barometer to benchmark and measure the percentage of women who make up critical roles in transportation each year, finding professional female drivers increased to 13.7%; participating in White House and FMCSA roundtables and events; launching its Professional Driver Hub, an online resource to encourage driver success; and more than 1,700 registered attendees at the 2022 Accelerate! Conference and Exhibition.
###
About Women In Trucking Association, Inc.
Women In Trucking Association, Inc. is a nonprofit association established to encourage the employment of women in the trucking industry, promote their accomplishments and minimize obstacles faced by women working in the trucking industry. Membership is not limited to women, as 17 percent of its members are men who support the mission. Women In Trucking is supported by its members and the generosity of Gold Level Partners: Arrow Truck Sales, Bridgestone Americas, Daimler Truck North America, DAT Solutions, FedEx Freight, Great Dane, J.B. Hunt Transport, Michelin North America, Navistar, PACCAR, Penske Transportation Solutions, Ryder System, UPS. Walmart, and WM. Follow WIT on Twitter, Facebook, LinkedIn, Instagram, TikTok, and YouTube. For more information, visit www.womenintrucking.org or call 888-464-9482.