Women In Trucking Association Announces its August 2021 Member of the Month
by Women In Trucking Staff, on Aug 2, 2021 6:15:00 AM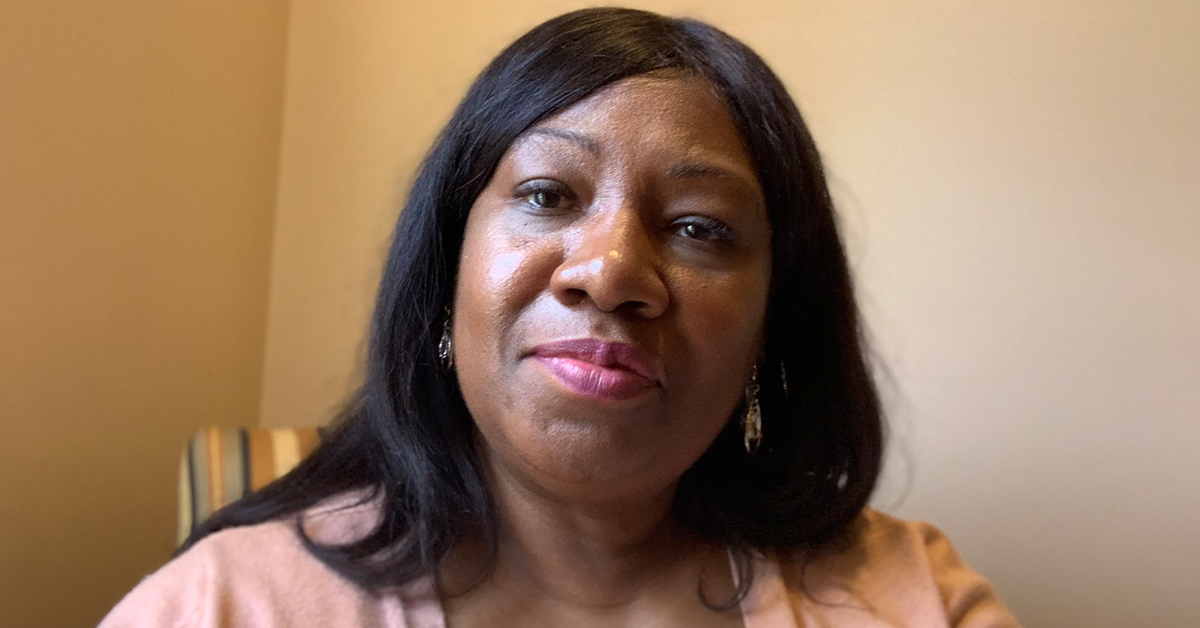 Plover, WI – Aug 2, 2021 – The Women In Trucking Association (WIT) has announced Charlene Poe as its August 2021 Member of the Month. She is the founder and managing partner of Middletown Truck Stop Eatery & Drive Thru, a business startup in Delaware.
A conversation with a friend, who is a truck driver, led Charlene into the trucking industry unexpectedly. That conversation was about the lack of commercial truck parking in her state. She was curious about it and did some exploring. At that time, she was also doing research for a business idea she was considering starting with her family. She came across a study done by the Delaware Department of Transportation. The study confirmed the need for more commercial truck parking in the northern and southern ends of Delaware. Charlene and her family made the change in their business plans to focus on providing commercial truck parking and amenities.
They are still in the beginning stages, but plan for the location to be a Leadership in Energy and Environmental Design (LEED) certified commercial truck stop. The location will have an extensive list of amenities that any professional truck driver would need while over-the-road. This includes an eatery, fitness center, healthcare clinic, truck service center and much more. Charlene and her family have a vision of effectively sustaining mobility. They will provide cleaner meat-based menu options along with some vegan/vegetarian food and drink options for healthier mobile living.
Charlene and her family aim to break away from the norm by redefining the truck stop image. They are clients of the Women's Business Center in Delaware, members of National Association of Truck Stop Operators (NATSO), National Association of Self Employed (NASE) and Women In Trucking Association (WIT).
Securing capital is a challenge, so Charlene and her team are launching a perks-based crowdfunding campaign in the coming months on the Indiegogo platform. They will also consider investors.
"Everyone has something different and of immense value to bring to the table. When you truly discover what it is that you bring to this space, do it from the heart, with all your heart. Adopt a servant/leader mindset and never, ever give up!" said Charlene.
###
About Women In Trucking Association, Inc.
Women In Trucking, Inc. is a nonprofit association established to encourage the employment of women in the trucking industry, promote their accomplishments and minimize obstacles faced by women working in the trucking industry. Membership is not limited to women, as 17 percent of its members are men who support the mission. Women In Trucking is supported by its members and the generosity of Gold Level Partners: Amazon, Arrow Truck Sales, Daimler Trucks North America, Expediter Services, FedEx Freight, Great Dane, J.B. Hunt Transport, Michelin North America, Penske Transportation Solutions, PACCAR, Ryder System, Walmart, and Waste Management. Follow WIT on Twitter, Facebook, LinkedIn, Instagram, TikTok, and YouTube. For more information, visit www.womenintrucking.org or call 888-464-9482.