Women In Trucking Association Announces its July 2022 Member of the Month
by Women In Trucking Staff, on Jul 1, 2022 4:30:00 AM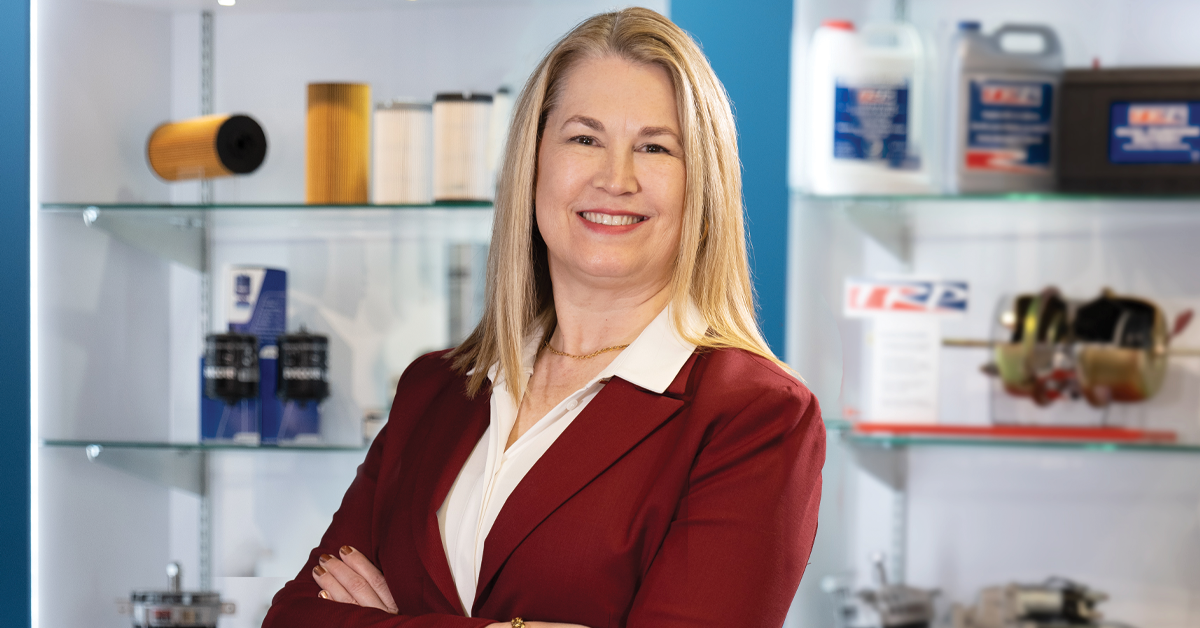 Plover, WI – July 1, 2022 – The Women In Trucking Association (WIT) has announced Nona Larson as its July 2022 Member of the Month. Nona is the Director of Customer Experience at PACCAR Parts, a division of PACCAR, Inc. Nona was also a 2022 Top Woman to Watch in Transportation.
Since Nona was a kid, she has always wanted to know how things work. She grew up playing with Tonka trucks and working on cars with her dad. It was a source of confidence for her to know how to fix her car. Nona's desire to understand how things work led her to engineering.


Nona majored in chemical engineering and started her career in the aerospace industry. She made the switch to the trucking industry when a friend called her about an opportunity at PACCAR's Technical Center. Nona is proud of her ability to identify talent in technical areas and help women establish themselves in their career of choice. After making the move to PACCAR, Nona realized she could make a real difference in encouraging women as they advanced in their careers.


"I strongly believe in the power of team building and bringing people together with diverse backgrounds. It's important to avoid stereotypes when building a team so that you create opportunities for non-traditional workers, which contributes to better collaboration and results." 
 

Nona has had an exciting career in engineering leadership roles and advocates for women entering the transportation industry, particularly in STEM (Science, Technology, Engineering and Math) and management roles. 


"I can relate to women beginning or growing their careers in the transportation industry. Helping women find a path to meet their ambitions is an area I care strongly about. There are so many opportunities for women in the trucking industry and it's very gratifying to see so many women making their mark in this business."


Nona's husband is also an engineer and their son followed in his parent's footsteps. A few years ago, they had a fun family project, rebuilding her son's 1977 Datsun 280 Z sports car. Nona's specialty is paint and corrosion and they converted the garage into a paint booth. And because many of the parts are no longer available, they put their engineering skills to the test and made their own to complete the restoration.


When Nona isn't working on projects, she's playing music. She sings and plays the piano, saxophone, guitar, and other string instruments. 


Nona's advice to other women is to be true to yourself. "You can only be one person 24/7 and that is yourself. You can put on a suit or change your style for a presentation, but it's important to always remain true to yourself."
### 


About Women In Trucking Association, Inc.


Women In Trucking Association, Inc. is a nonprofit association established to encourage the employment of women in the trucking industry, promote their accomplishments and minimize obstacles faced by women working in the trucking industry. Membership is not limited to women, as 17 percent of its members are men who support the mission. Women In Trucking is supported by its members and the generosity of Gold Level Partners: Amazon, Arrow Truck Sales, Daimler Trucks North America, FedEx Freight, Great Dane, J.B. Hunt Transport, Michelin North America, PACCAR, Penske Transportation Solutions, Ryder System, Walmart, and Waste Management. Follow WIT on Twitter, Facebook, LinkedIn, Instagram, TikTok, and YouTube. For more information, visit www.womenintrucking.org or call 888-464-9482.