Women In Trucking Association Announces New Partnership with Penske Transportation Solutions
by Women In Trucking Staff, on Nov 5, 2019 4:03:00 PM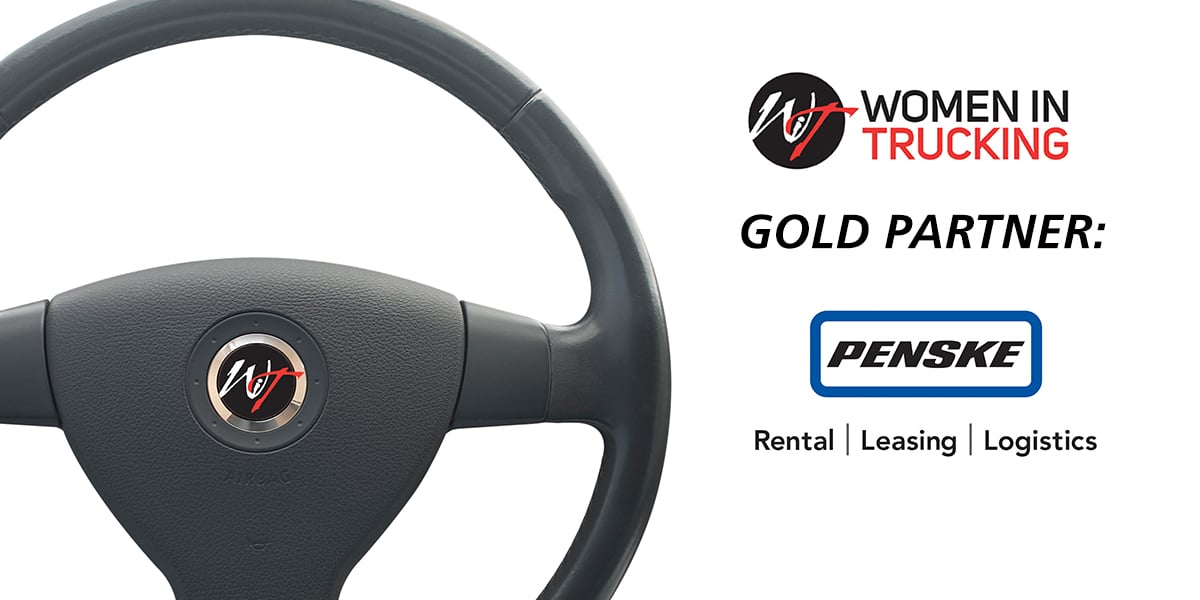 Plover, WI – November 5, 2019 – The Women In Trucking Association (WIT) welcomes Penske Transportation Solutions as its newest Gold Level Partner, helping the non-profit organization empower more women in the transportation and logistics industry. Jennifer Sockel, executive vice president, talent and enterprise services at Penske Transportation Solutions, will serve on the WIT Board of Directors.
Since joining in 2014, the company has actively participated in the association as a corporate member. Now supporting WIT at the Gold Level, the company is furthering its commitment to advancing gender diversity in the industry.
"We are thrilled to support an organization whose mission is to encourage and celebrate women in the trucking industry and I look forward to working with the board," said Sockel. "At Penske, we support and promote diversity and inclusion, which makes us a stronger and more competitive company. Our expanded relationship with Women in Trucking will help us further our efforts to be an employer of choice for women in the transportation industry."
"We are excited and grateful to be partnering with an influential business leader like Penske," said Ellen Voie, president and CEO of WIT. "Their passion and advocacy to help more women develop careers in transportation will be instrumental in advancing the WIT mission."
Since 2007, WIT has made significant strides in raising awareness for women's issues in the industry. A few recent accomplishments include a record-breaking attendance at the 2019 Accelerate! Conference and Exhibition, a weekly SiriusXM radio show called Women In Trucking, and a Professional Development Certification (PDC) to provide women the tools and information to grow both personally and professionally.
###
About Women In Trucking Association, Inc.
is a nonprofit association established to encourage the employment of women in the trucking industry, promote their accomplishments and minimize obstacles faced by women working in the trucking industry. Membership is not limited to women, as 17 percent of its members are men who support the mission. Women In Trucking is supported by its members and the generosity of Gold Level Partners: Arrow Truck Sales, BMO Transportation Finance, Daimler Trucks North America, Expediter Services, FedEx Freight, Great Dane, J.B. Hunt Transport, Michelin North America, Penske Transportation Solutions, Peterbilt Motors Company, Ryder System, and Walmart. Follow WIT on Twitter, Facebook, or LinkedIn. For more information, visit www.womenintrucking.org or call 888-464-9482.
About Penske Transportation Solutions
Penske Transportation Solutions is the umbrella brand for Penske Truck Leasing, Penske Logistics, Epes Transport Systems, Penske Vehicle Services, and related businesses. Our businesses provide innovative transportation, supply chain and technology solutions to keep the world moving forward. Visit www.GoPenske.com to learn more.