Women In Trucking Association Announces Partnership with Uber Freight
by Women In Trucking Staff, on Jun 27, 2019 3:41:00 PM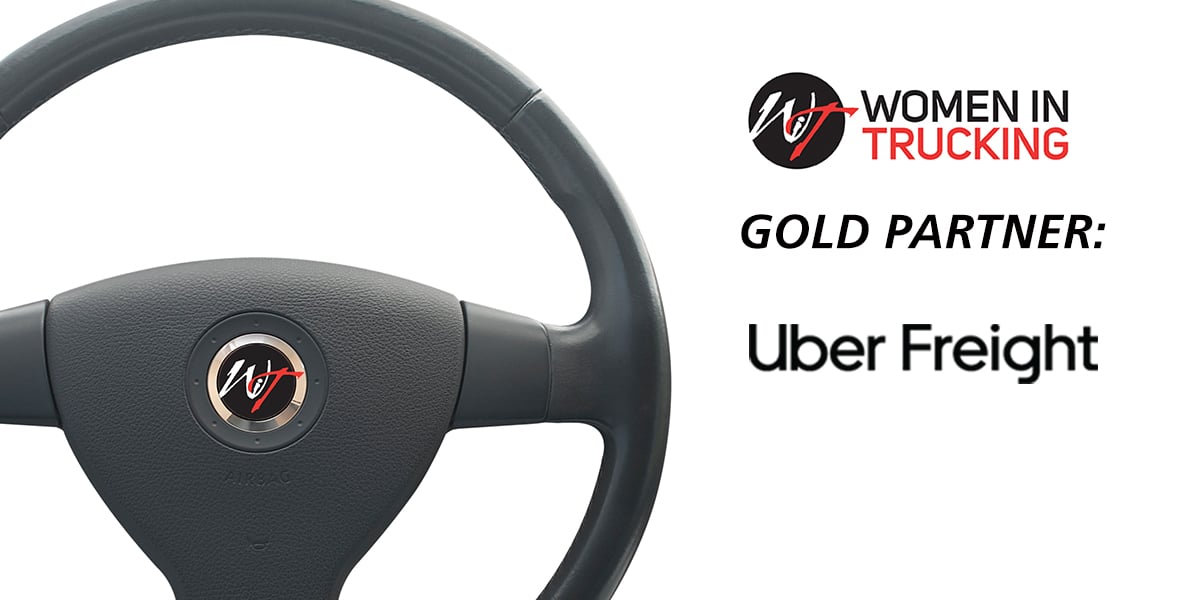 Plover, WI – June 27, 2019 – The Women In Trucking Association (WIT) welcomes Uber Freight as its newest Silver Level Partner, backing the nonprofit association's mission: to encourage the employment of women in the trucking industry, promote their accomplishments, and minimize the obstacles they face.
Since joining in 2016, Uber Freight has actively participated in the association as a corporate member. Now supporting WIT at the Silver Level, the company is furthering their commitment to diversifying the industry.
"Women in the trucking industry are paving the way for a more inclusive freight future," said Xinfeng Le, product manager. "Uber Freight is looking forward to collaborating with Women in Trucking to push the industry forward and create opportunities for everyone, whether they're behind the wheel, dispatching for others, or in management."
"There's never been a better time for women to join the industry, as both drivers and corporate leaders," said Ellen Voie, WIT president and CEO. "With support from business leaders like Uber Freight, we are able call attention to the underrepresentation of women in the transportation industry and highlight the value that women can contribute. As drivers, women can help address the current capacity crunch. As leaders, studies show, women can significantly impact business success. We are grateful to Uber Freight for supporting our efforts to move the industry forward."
WIT is a resource for over 4,000 corporate and individual members located in the United States, Canada, and Mexico, as well as Japan, Australia, Sweden, South Africa, and New Zealand. Significant initiatives include introducing a transportation doll, Clare, that familiarizes the next generation to the trucking industry, a record-breaking attendance at the 2018 Accelerate! Conference and Exhibition, and the launch of Professional Development Certification (PDC) program to help women (and men) stand out in their careers.
###
About Women In Trucking Association, Inc.
Women In Trucking Association, Inc. is a nonprofit association established to encourage the employment of women in the trucking industry, promote their accomplishments and minimize obstacles faced by women working in the trucking industry. Membership is not limited to women, as 17 percent of its members are men who support the mission. Women In Trucking is supported by its members and the generosity of Gold Level Partners: Peterbilt Motors Company, Michelin North America, Arrow Truck Sales, Bendix Commercial Vehicle Systems, Daimler Trucks North America, BMO Transportation Finance, Expediter Services, Great Dane, J.B. Hunt Transport, and Walmart. Follow WIT on Twitter, Facebook, or LinkedIn. For more information, visit http://www.womenintrucking.org or call 888-464-9482.
About Uber Freight
Uber Freight is helping more and more trucking companies, owner-operators, and their drivers transform how they operate. By providing upfront and transparent pricing, free quick payment, and the ability to book loads from a marketplace with the touch of a button, Uber Freight is liberating access to freight for carriers of all sizes and enabling them to build thriving businesses.