Women In Trucking Association Announces Silver Partnership with Old Dominion Freight Line
by Women In Trucking Staff, on Feb 10, 2021 12:15:00 AM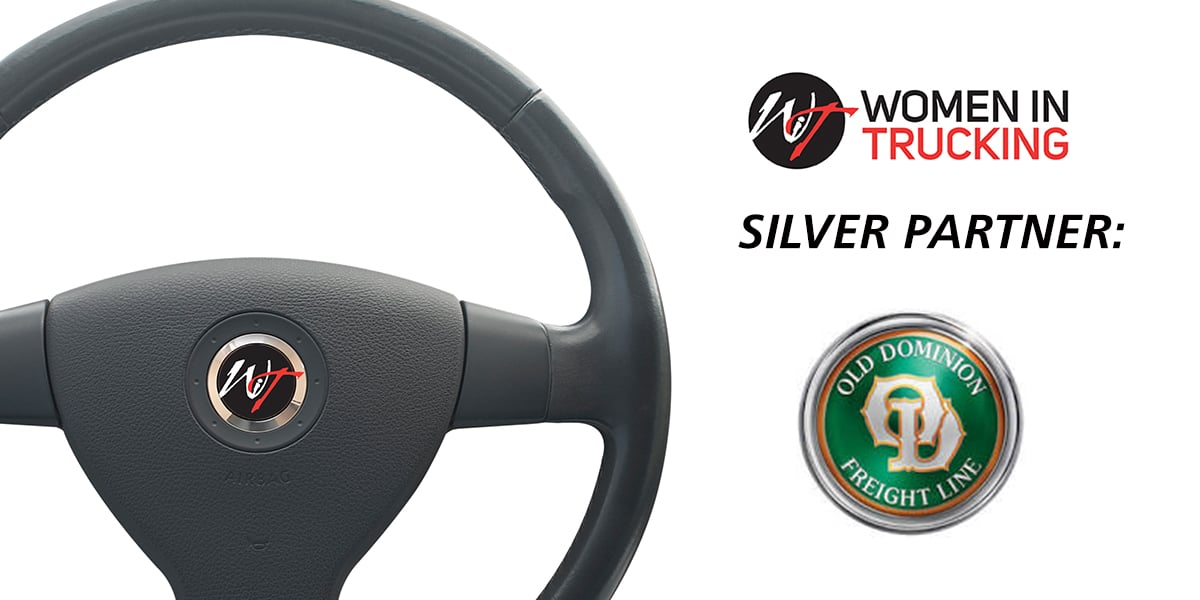 Plover, WI – February 10, 2021 – The Women In Trucking Association (WIT) welcomes Old Dominion Freight Line as its newest Silver Level Partner, helping the nonprofit association engage and empower more women in the transportation and logistics industry.
Since joining in 2017, Old Dominion Freight Line has actively participated in the association as a corporate member. Now supporting WIT at the Silver Level, the company is furthering their commitment to diversifying the industry.
"A career in transportation is one that women should give more consideration," said Dee Dee Cox, vice president of human resources for Old Dominion Freight Line and WIT member. "Trucking is a critical component of the U.S. economy and can provide lifelong career opportunities. At Old Dominion, we champion women in trucking as our history is rooted in female leadership. Our co-founder, Lillian Congdon, remains an inspiration in the industry and is proof that there is opportunity for all."
WIT is a resource for over 4,000 corporate and individual members located in the United States, Canada, and Mexico, as well as Japan, Australia, Sweden, South Africa, and New Zealand. Recent accomplishments include the first virtual Accelerate! Conference and Exhibition, unveiling its Driver Ambassador expo trailer that introduces the career of truck driving, and providing driver members with free health support programs during the COVID-19 pandemic.
"There are a wide range of career opportunities within the trucking industry and we strive to highlight the value women can contribute," said Ellen Voie, WIT president and CEO. "As drivers, women can help address the current capacity crunch. As leaders, studies show, women can significantly impact business success. We are grateful to Old Dominion Freight Line for supporting our efforts to move the industry forward."
###
About Women In Trucking Association, Inc.
Women In Trucking, Inc. is a nonprofit association established to encourage the employment of women in the trucking industry, promote their accomplishments and minimize obstacles faced by women working in the trucking industry. Membership is not limited to women, as 17 percent of its members are men who support the mission. Women In Trucking is supported by its members and the generosity of Gold Level Partners: Amazon, Arrow Truck Sales, Daimler Trucks North America, Expediter Services, FedEx Freight, Great Dane, J.B. Hunt Transport, Michelin North America, PACCAR, Penske Transportation Solutions, Ryder System, Walmart, and Waste Management. Follow WIT on Twitter, Facebook, LinkedIn, Instagram, and YouTube. For more information, visit www.womenintrucking.org or call 888-464-9482.
About Old Dominion Freight Line
Founded in 1934 Old Dominion Freight Line started out as a single truck running a 94-mile route in Virginia, over the last 80+ years we've led the way to become a national LTL freight leader and global transportation company. The values that drove our founders decades ago still inspire us today. Whether it's on the road, on the docks, in the office, at one of our company cookouts, or many celebrations, there's an attitude of sharing, caring and smiling. It's an attitude our customers and team members value and appreciate, too. One that makes us more than just a freight carrier. It makes us a family. A family that helps the world keep promises.