Women In Trucking Association Honors Professional Female Drivers at the 10th Annual Salute to Women Behind the Wheel
by Women In Trucking Staff, on Apr 9, 2019 1:38:00 PM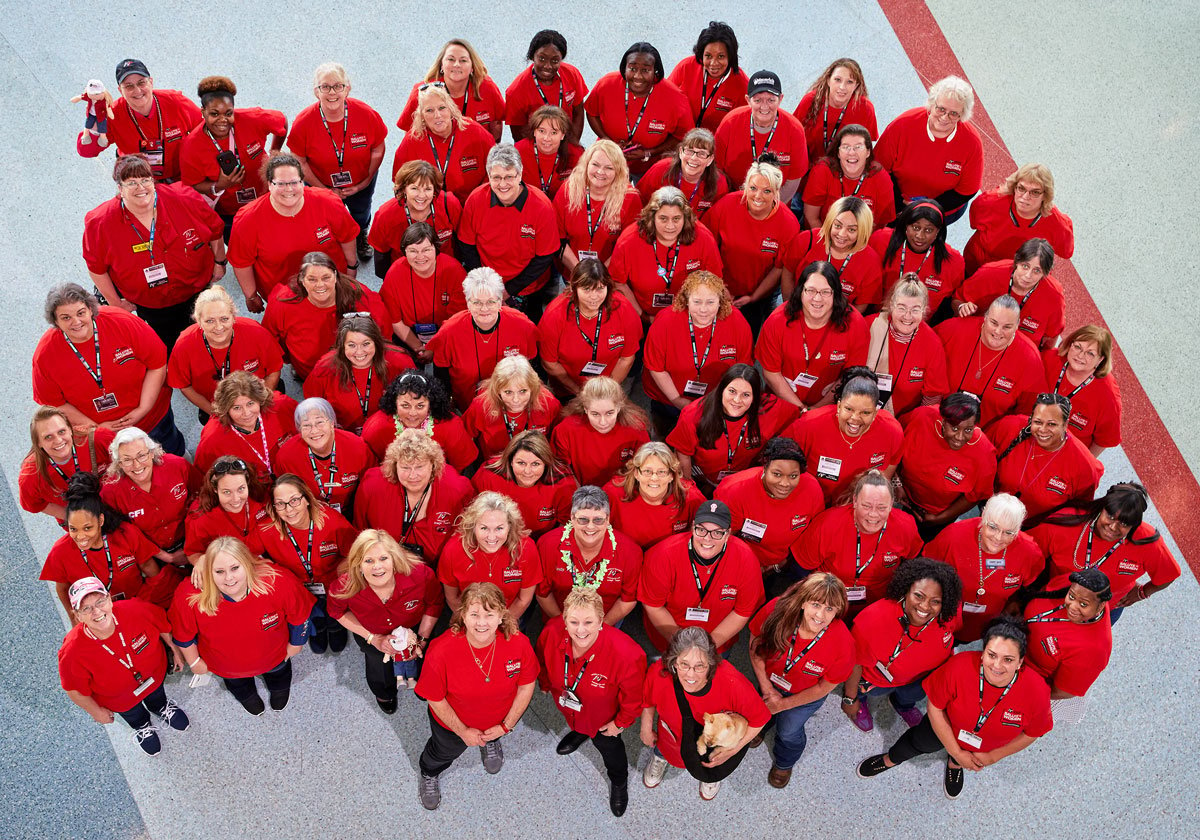 Plover, WI – April 9, 2019 – Although women comprise just under eight percent of the driver population, that number is steadily increasing as more females are getting behind the wheel. Part of the Women In Trucking Association's (WIT) mission is to encourage and support these pioneers and celebrate their success and achievements.
Ten years ago, in honor of this mission, WIT created the "Salute to Women Behind the Wheel" ceremony to recognize and honor female drivers for their service and commitment to the industry. This year's event took place Saturday, March 30 at the Mid-America Trucking Show at the Kentucky Exposition Center in Louisville, Kentucky. Between 115 female drivers, they tallied nearly 1,700 collective years of driving and several women were recognized for driving careers spanning forty years or more!
"The annual Salute event shows that women can thrive and enjoy a career as a professional driver," said Ellen Voie, president and CEO of WIT. "Whether they are industry veterans or newcomers, they are paving the way for women to participate and succeed in a male-dominated industry. We want them to know we see them, and they are valued."
The celebration included valuable self-defense demonstrations by Debbie Gardner of SURVIVE Institute and LIFELITE's PepperBall Launcher, a live broadcast of the Women In Trucking show on SiriusXM's Road Dog Channel 146, a high-energy performance from Jayne Denham, an award-winning singer and song writer from Australia, delicious chocolate fountains, and the iconic truck-shaped cake.
The Women In Trucking Scholarship Foundation gave away numerous prizes and raised $2,443 in donations from the attendees, which was matched by UPS. In addition, the Women In Trucking Foundation received a $5,000 donation from UPS and a $25,000 donation from Ryder to support its efforts in bringing more women into the industry through their scholarship program.
Landstar took home the Driver Participation award with the most female drivers present.
The event also included the annual group photo of the women in their WIT red t-shirts and ended with the distribution of goodie bags filled with items from the event sponsors.
This year's sponsors of the event were:
Gold: Arrow Truck Sales, Uber Freight, Walmart Transportation
Silver: Design Transportation
Bronze: Brenny Transportation, Landstar, LIFELITE, Michelin, Oberg, PACAAR Parts, TA Petro, Total Transportation of Mississippi, Trinity Logistics, UPS
Copper: J. J. Keller & Associates, Inc.
Nickel: Tri-State Motor Transit, Rand McNally, J.B. Hunt
###
About Women In Trucking Association, Inc.
Women In Trucking Association, Inc. is a nonprofit association established to encourage the employment of women in the trucking industry, promote their accomplishments and minimize obstacles faced by women working in the trucking industry. Membership is not limited to women, as 17 percent of its members are men who support the mission. Women In Trucking is supported by its members and the generosity of Gold Level Partners: Peterbilt Motors Company, Michelin North America, Arrow Truck Sales, Bendix Commercial Vehicle Systems, Daimler Trucks North America, BMO Transportation Finance, Expediter Services, Great Dane, J.B. Hunt Transport, and Walmart. Follow WIT on Twitter, Facebook, or LinkedIn. For more information, visit http://www.womenintrucking.org or call 888-464-9482.