Women In Trucking Association Announces its November 2023 Member of the Month
by Women In Trucking Staff, on Nov 1, 2023 5:00:00 AM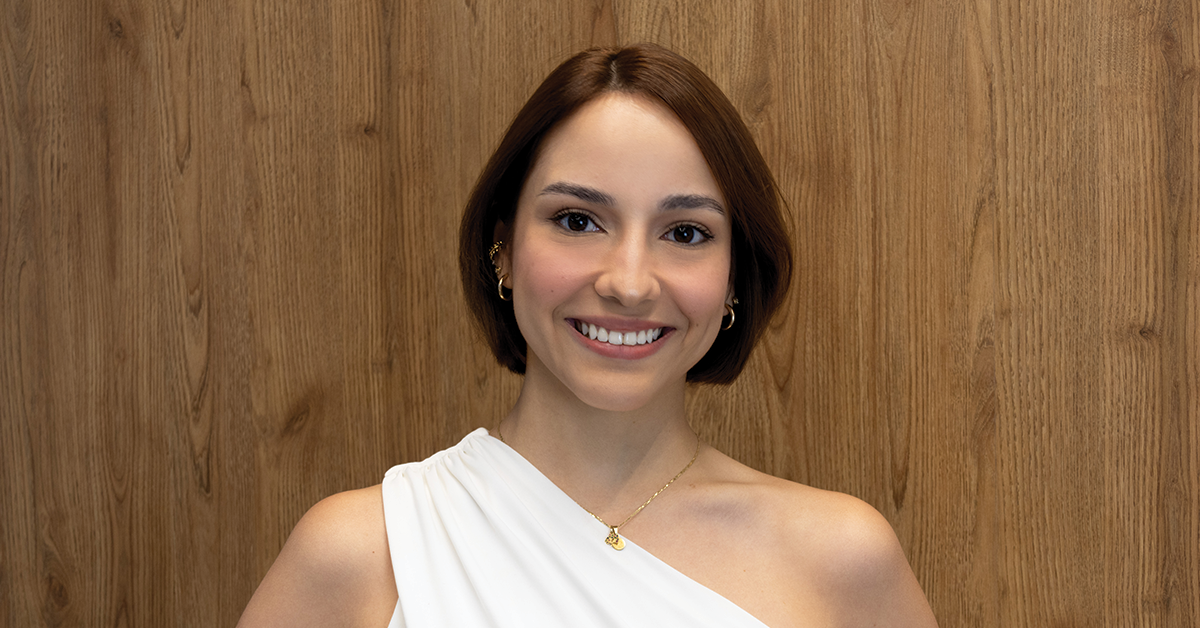 ARLINGTON, Va. – Nov. 1, 2023 – The Women In Trucking Association (WIT) has announced Maria Cardenas as its November 2023 Member of the Month. Cardenas is the marketing manager at Sworkz, a nearshoring and staffing service provider.
Cardenas' father's first job was providing food to truckers on the highways. Years later, as a little girl, he used to sit her on his lap, and she would steer the wheel in a parking lot while he drove slowly. Those moments with him sparked her fascination with driving. "It's funny how it all comes full circle," said Cardenas. "From those childhood memories to now working in an industry that's intrinsically tied to my family's history."
She is now 27 years old and believes being a young woman in this industry has its own unique set of challenges such as feeling the need to prove yourself and fighting against stereotypes of how a woman should conduct herself or act. However, Cardenas considers herself lucky to have been born into a family where her grandmother, mother, and sister all exuded leadership and strong character. From their example, she has learned to be a strong woman and unapologetically herself.
As a result, she has held onto her values and principles, and surrounds herself with empowered women who have guided her through her journey. Cardenas is determined to carve a path not just for herself, but for other women too; enabling them to shine even brighter by staying true to themselves, even in a world that often casts being unique in a negative light.
Cardenas feels her journey wasn't conventional as she has worked in various marketing agencies, spanning B2B and B2C industries to e-commerce to NGOs and education platforms. But it was Sworkz that led her to the nearshoring industry and its unique challenges.
"The idea of empowering women in this male-dominated field resonated with me deeply. As part of the leadership team, I have the privilege and ability to make impactful decisions, advocating not just for women's talents but also helping some of them as business owners to grow their companies," said Cardenas. "At Sworkz, we are more than just hollow words – we realize we need to lead with our actions. Our leadership team is 50% women, and our marketing team is almost 90%. As a nearshoring and staffing service provider, we have a responsibility to embody the change we want to see in the industry."
Cardenas hopes her story inspires women to keep breaking more barriers saying, "if you're a woman considering working in this industry, never apologize for being yourself. Embrace your uniqueness, your skills, and your passion. I hope my journey can be a testament that age and gender are not a barrier and what truly matters is your dedication, kindness, and the mark you want to leave on the world."
###
About Women In Trucking Association, Inc.
Women In Trucking Association, Inc. is a nonprofit association established to encourage the employment of women in the trucking industry, promote their accomplishments and minimize obstacles faced by women working in the trucking industry. Membership is not limited to women, as 17 percent of its members are men who support the mission. Women In Trucking is supported by its members and the generosity of Gold Level Partners: Arrow Truck Sales, Bridgestone Americas, Daimler Truck North America, FedEx Freight, Great Dane, J.B. Hunt Transport, Michelin North America, Navistar International, Inc., PACCAR, Penske Transportation Solutions, Ryder System, Walmart, and WM. Follow WIT on Twitter, Facebook, LinkedIn, Instagram, TikTok, and YouTube. For more information, visit www.womenintrucking.org or call 888-464-9482.