Women In Trucking Association Sends Four Appointments to FMCSA Safety Committees
by Women In Trucking Staff, on Jan 18, 2021 2:27:41 PM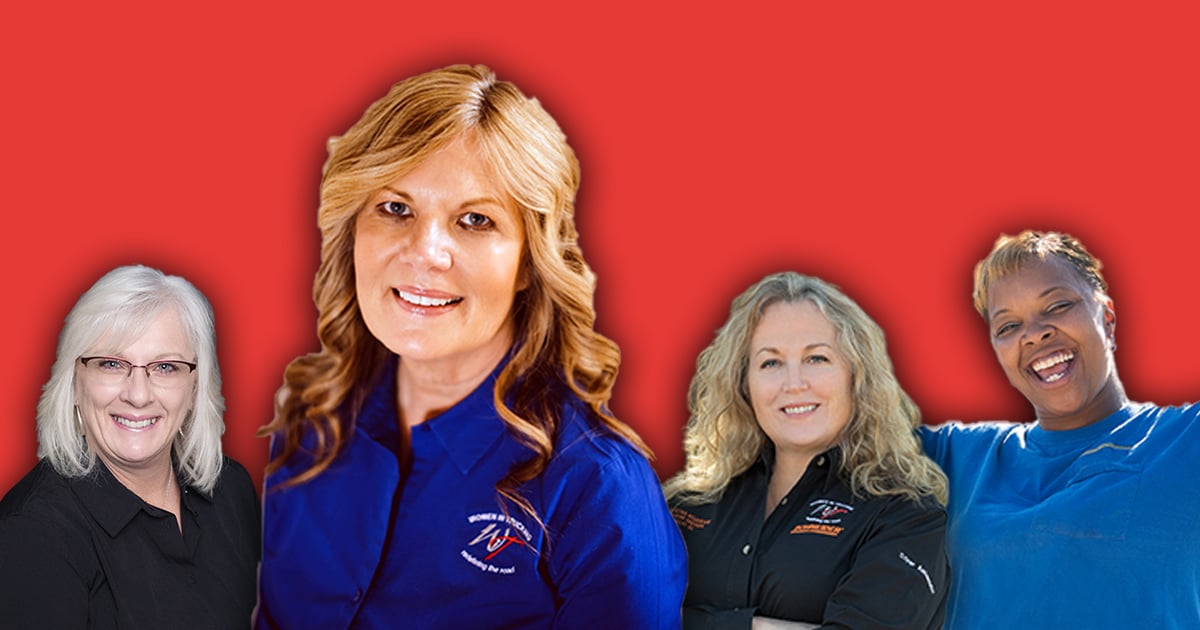 Plover, WI – January 18, 2021 – The Women In Trucking Association (WIT) will be sending four representatives to serve on Federal Motor Carrier Safety Administration (FMCSA) safety groups. WIT President and CEO Ellen Voie has been appointed to the Motor Carrier Safety Advisory Committee (MCSAC) and three of WIT's Image Team members have been appointed to the Driver Subcommittee.
Voie joins 24 industry professionals selected to provide advice and recommendations to the FMCSA Administrator on motor carrier safety programs and motor carrier safety regulations. The committee was formed in 2006 at the direction of the Secretary of Transportation.
Members of the MCSAC are recommended by the FMCSA Administrator and appointed by the Secretary of Transportation. "The 2021 membership features a strong and diverse set of members from industry, safety, labor, and enforcement," said FMCSA Deputy Administrator, Wiley Deck. "We are particularly proud of the Committee's record number of female members for 2021."
This year's committee has eight women, including Jennifer Hall of the American Trucking Associations, Inc., who will be the first female vice chair and is in line to assume the Chairmanship in 2022.
Three professional driver members of WIT will serve on the new panel to the Agency's Motor Carrier Safety Advisory Committee (MCSAC) comprised of commercial motor vehicle drivers. Deb LaBree, Kellylynn McLaughlin and Angelique Temple have been chosen to represent the Women In Trucking Association in both media opportunities, trade shows and ride-alongs with elected officials, regulators and legislators. LaBree serves on the WIT board of directors and McLaughlin serves as the driver ambassador. There are 25 members of this subcommittee, eight of them women.
FMCSA Driver Subcommittee members: https://www.fmcsa.dot.gov/newsroom/fmcsa-announces-new-commercial-driver-panel-members-provide-feedback-critical-cmv-issues
FMCSA Motor Carrier Advisory Committee members: https://www.fmcsa.dot.gov/newsroom/fmcsa-announces-2021-motor-carrier-advisory-committee-members
###
About Women In Trucking Association, Inc.
Women In Trucking, Inc. is a nonprofit association established to encourage the employment of women in the trucking industry, promote their accomplishments and minimize obstacles faced by women working in the trucking industry. Membership is not limited to women, as 17 percent of its members are men who support the mission. Women In Trucking is supported by its members and the generosity of Gold Level Partners: Amazon, Arrow Truck Sales, BMO Transportation Finance, Daimler Trucks North America, Expediter Services, FedEx Freight, Great Dane, J.B. Hunt Transport, Michelin North America, PACCAR, Penske Transportation Solutions, Ryder System, Walmart, and Waste Management. Follow WIT on Twitter, Facebook, or LinkedIn. For more information, visit www.womenintrucking.org or call 888-464-9482.