Creating Paths to Greater Diversity
by Freightliner; Daimler Truck North America | Sponsored Content, on Dec 8, 2021 7:12:51 AM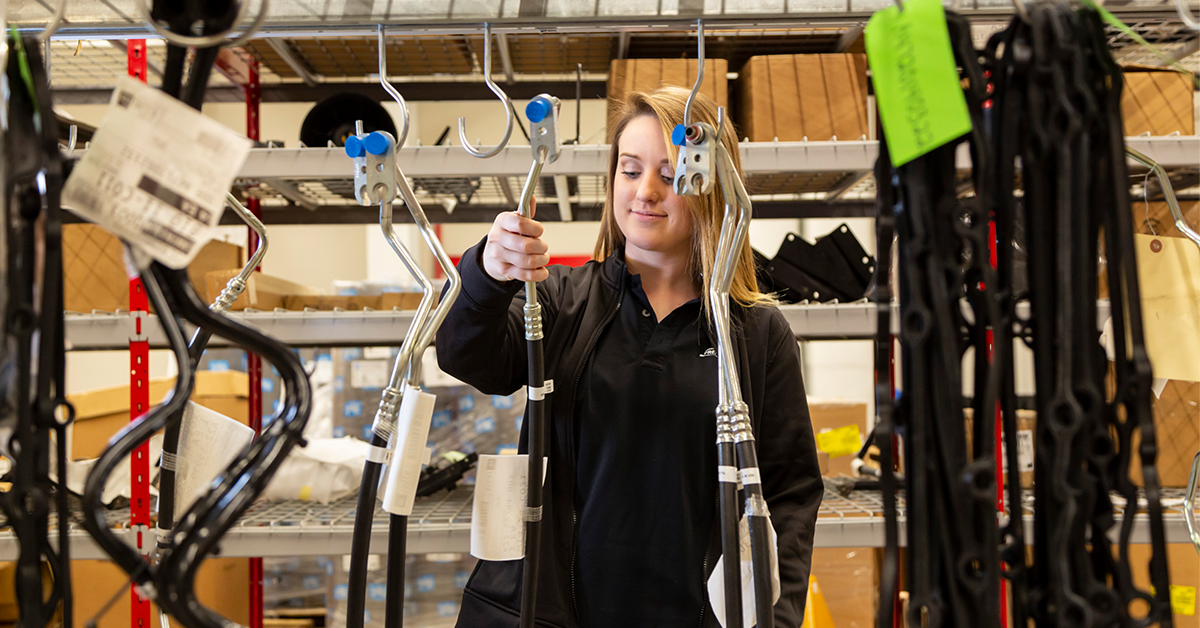 Supporting gender diversity in trucking is nothing new to Freightliner or to Daimler Truck North America (DTNA). For years, they've been at the forefront, not just with words, but with action. DTNA fosters a diverse environment within the company, maintaining more than 10 unique employee resource groups (ERG). One of the more prominent is the Science, Technology, Engineering and Mathematics (STEM) program that DTNA launched in the early 2000s.
Because the goal of STEM is to educate and encourage students to pursue technical career paths, it's important for women, both in the industry and in the greater community. With hundreds of engineers employed at the company, many of them women, STEM education is a highly valued part of DTNA's business. That's why, in addition to the overall goals of STEM, the DTNA STEM group also: works to support the company's commitment to diversity, equity and inclusion; assists in talent acquisition and retention; serves as a resource for career development and skill-building, and facilitates women networking within the industry, among many other activities.
DTNA understands the intrinsic importance and value of diverse leaders in the workforce, and through its STEM ERG, offers students of all backgrounds the opportunity to learn a deeper breadth of corporate skills, including business administration, organizational leadership, communications and finance.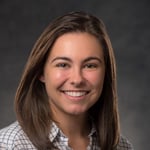 "Our STEM programs have had an impact on hundreds of students in our communities, inspiring young people, especially girls, to seek opportunities to advance their knowledge and skills," said Lauren Curtius, chassis project manager and head of the Portland STEM ERG chapter at DTNA. "As a global company built on innovating commercial transportation, supporting STEM students is a natural fit for us as the industry continues to evolve."
Upon gaining employment with DTNA, STEM ERG employees often have greater involvement with leadership and benefit from additional networking opportunities. In fact, of the 25 STEM leaders, 11 are women and 10 of those leaders belong to DTNA's upper management team.
The company also continues to take action to support diversity, equity and inclusion through its hiring practices. It seeks out interns, entry-level candidates and students by attending local high school, college and university career fairs and events. The ongoing effort complements and builds on the strong work the STEM ERG does with elementary schools, specifically in getting girls interested in STEM at an early age. Through mentoring and educational support, the program gives students paths to use the skills they learn when involved in STEM.When prospective candidates become part of the DTNA team, the company encourages women to become active members of its ERG boards and volunteer base in order to demonstrate their roles within the industry and commitment to the community.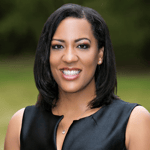 "We recognize how critical it is to advocate for diverse STEM students and serve as a meaningful resource for the communities in which we have a presence," said Tracy Mack-Askew, chief of chassis engineering for DTNA. "We look forward to the continued success of our existing STEM programs."
Freightliner, a subsidiary of Daimler Truck North America (DTNA), is the leading heavy-duty truck manufacturer in North America. DTNA is pleased to support Women in Trucking to bring gender diversity to the commercial transportation industry.
Like this kind of content?
As a member of the Women In Trucking Association, stay on top of emerging trends and business issues impacting transportation, logistics, and supply chain operations, learn the importance of gender diversity in the workplace and the need for more women drivers, and see best practices in encouraging the employment of women in the trucking industry. Learn More