HERstory: First Female Truck Driver
by Women In Trucking Staff, on Mar 1, 2021 7:33:00 AM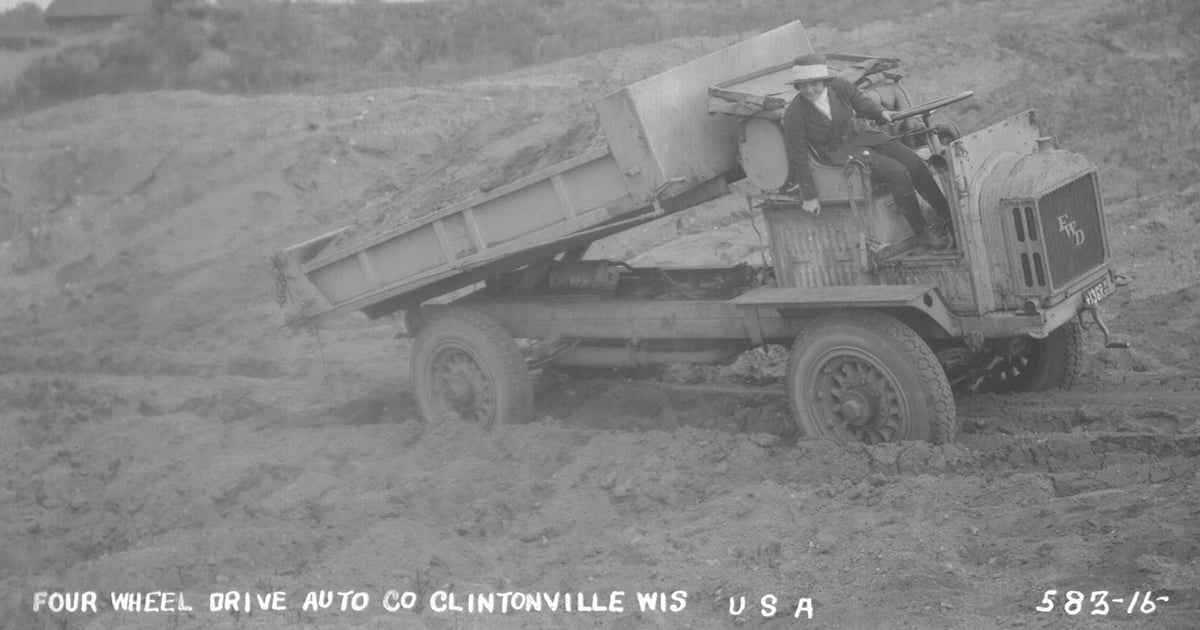 Photo: Transportation History

In honor of Women's History Month, the Women In Trucking Association is taking the time to tell the stories of iconic women who have paved the way for females, whether behind the wheel or in the office, to thrive today in what is seen as a male-dominated industry.
Luella Bates
First up is the story of Luella Bates, known as the first female licensed commercial truck driver. Bates was a driver, mechanic and truck inspector in the early 1900s.
In 1918, she was one of 150 women that were hired by Four Wheel Drive Auto Co. (FWD) in Clintonville, Wisconsin. During this time, many women joined the workforce because their husbands, sons or brothers were off fighting in World War I. While working for FWD, Bates test drove Model B trucks for the company.
When the war ended and the men returned, many women went back to their homes and allowed the men to resume where they had left off, but not Bates. She found a passion in the work she was doing and wanted to stay working at FWD.Recognizing her hard work and passion, the company made her a goodwill ambassador and sent her on her first interstate tour in 1920. This tour was part of FWD and Francis Hugo's 'Safety First' advertising campaign. While on tour, Bates visited 25 towns and became the first woman to receive her license in the state of New York.
Luella Bates became the face for women in the truck driving industry during this time and opened the door for women who had the same love for the transportation industry. She has played a major role in women's history and WIT is honored to share her story.
Stay tuned for next week's feature!
Like this kind of content?

As a member of the Women In Trucking Association, stay on top of emerging trends and business issues impacting transportation and logistics; learn the importance of gender diversity in the workplace and the need for more women drivers; and see best practices in encouraging the employment of women in the trucking industry. Join today! Learn More