HERstory: First Woman to Drive Coast to Coast
by Women In Trucking Staff, on Mar 29, 2021 6:15:00 AM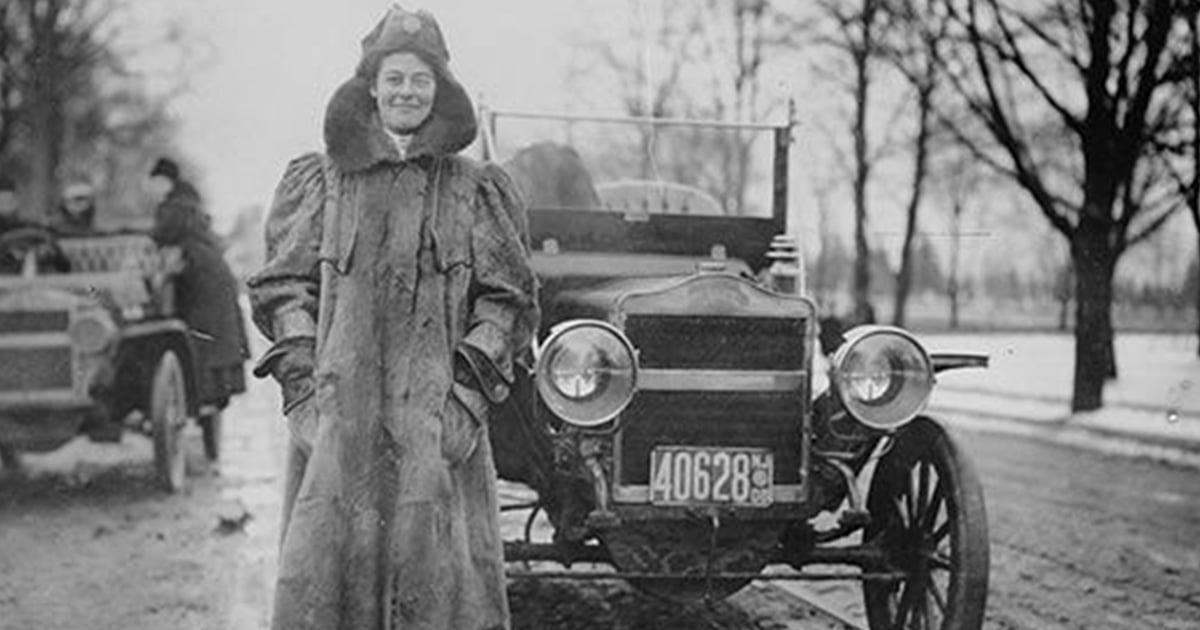 Photo: smithsonianmag.com

In honor of Women's History Month, the Women In Trucking Association is taking the time to tell the stories of iconic women who have paved the way for females, whether behind the wheel or in the office, to thrive today in what is seen as a male-dominated industry.
Alice Huyler Ramsey
Alice Huyler Ramsey may not have been a female trucker, but she is an icon in her own right as the first female to drive coast to coast. In the early 1900s, before American roads were designed for long-distance driving and horses were the main source of transportation, Ramsey drove from New Jersey to California with her three friends on what would be the ultimate road trip.
Her husband got Ramsey her first car after someone spooked her horse going 30 mph past her. She quickly took to driving and realized she had a skill. That summer, she reached 6,000 miles just driving on the dirt roads around her home in New Jersey. She got discovered by the Maxwell-Briscoe Company after she had finished an endurance drive that required her to drive 200 miles to and from Montauk, New York.
The brand picked Ramsey to be the face of its campaign to show that Maxwell could take anyone across America. On August 7, 1909, at the age of 22, Ramsey, her two sisters-in-law and a close 16-year-old friend, jumped into a dark green touring car provided by the company and headed to California.
Ramsey set a personal best as early as Ohio as she reached 42 mph on the Cleveland Highway, but the trip was not as easy as the media made it appear. Because roads weren't built for cars, Ramsey had a few technical issues that she had to take care of along the way: a blown-out tire, a coil that needed to be repaired, and a transmission that desperately needed water. In order to fix the transmission, her sisters-in-law used a toothbrush and a toiletries holder to get the water to the radiator at the time.
There was no GPS at this time, nor were there any real maps, so the women used the "Blue Book" series of automotive guides. A book that gave directions based on landmarks like "left at the yellow house," which proved to be difficult at times, for obvious reasons.
After a 59-day drive and 3,800 miles later, the women made it to California, despite having some car troubles and the weather not always on Ramsey's side, they made history and showed that anything is possible if you put your mind to it.
Like this kind of content?

As a member of the Women In Trucking Association, stay on top of emerging trends and business issues impacting transportation and logistics; learn the importance of gender diversity in the workplace and the need for more women drivers; and see best practices in encouraging the employment of women in the trucking industry. Join today! Learn More