How to Create and Manage Your Brand
by Women In Trucking Staff, on May 11, 2022 7:13:35 AM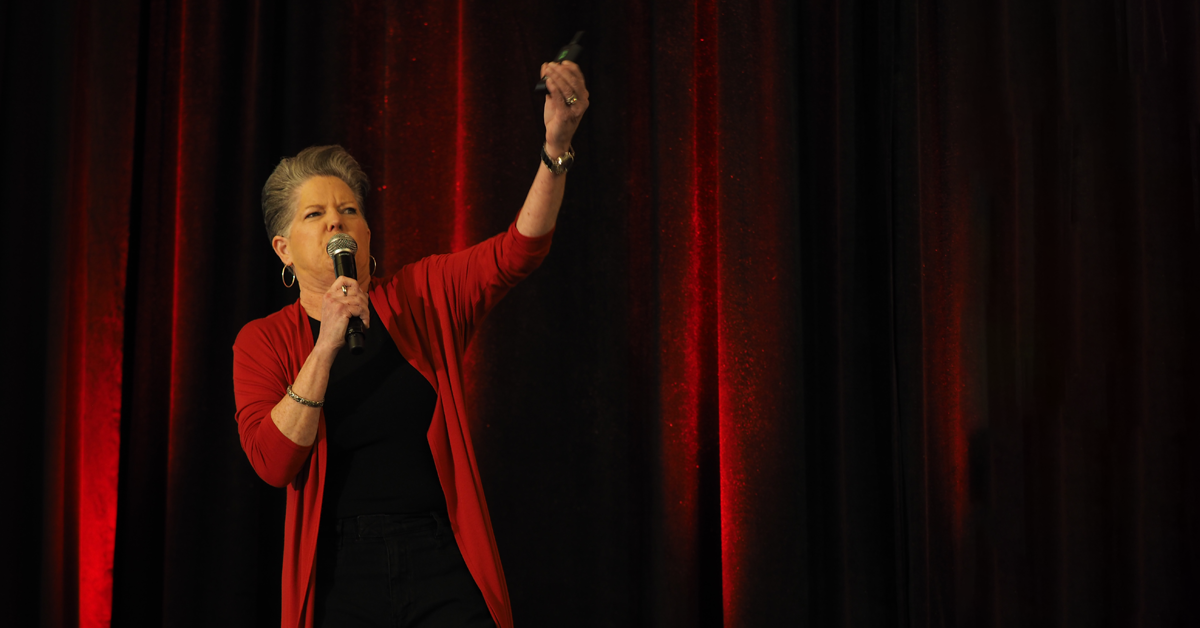 Lisa Orrell, keynote speaker at the Women In Trucking 2021 Accelerate! Conference in Dallas, TX.
It's what people think when they hear your name. It's what your work colleagues ultimately think of you and say about you during conversations in meetings or the break room. It's what pops up on your social media platforms or when someone searches for you.
It's absolutely critical to develop and manage your personal brand strategically and build one that helps advance your career and your life, according to Lisa Orrell, keynote speaker at the Women In Trucking Accelerate! Conference in Dallas last November. "When done effectively, a strong personal brand leads to new opportunities and connections that can change your life," she says.
"You need to think of yourself as a personal brand," says Orrell. "You create your brand and manage it every single day – whether it's a conscious, intentional mindset or whether you're not even consciously doing it. And keep in mind that if you're not intentionally creating your personal brand, you're allowing others to do it for you." Think of it as what people say and think about you. It encapsulates your talents and who you are. It's how you can differentiate yourself from others. Your brand is both what you stand for - and what you do.
The Personal Brand and Why It Matters
Most people think of businesses when they think of a brand, but all individuals also have a brand.
Think of just a few of the iconic brands in transportation, such as FedEx, Daimler, PACCAR, Volvo, Yellow, Ryder, Penske, Landstar, C.H. Robinson, XPO. Yes, they all sell services or products. But they also represent certain values and conjure various emotions.
Start thinking of your personal brand in the same way. The best personal brands are unique, authentic, trustworthy, and memorable. They build a strong reputation about you that can help you both personally and professionally.
"Much of building a personal brand is common sense but that doesn't always mean common practice," warns Orrell. "As you develop and manage your personal brand, you need to be consistent and live it daily."
Since your personal brand captures who you are and what skill sets you bring to the table, it helps you to make critical connections and can lead to new opportunities in your career.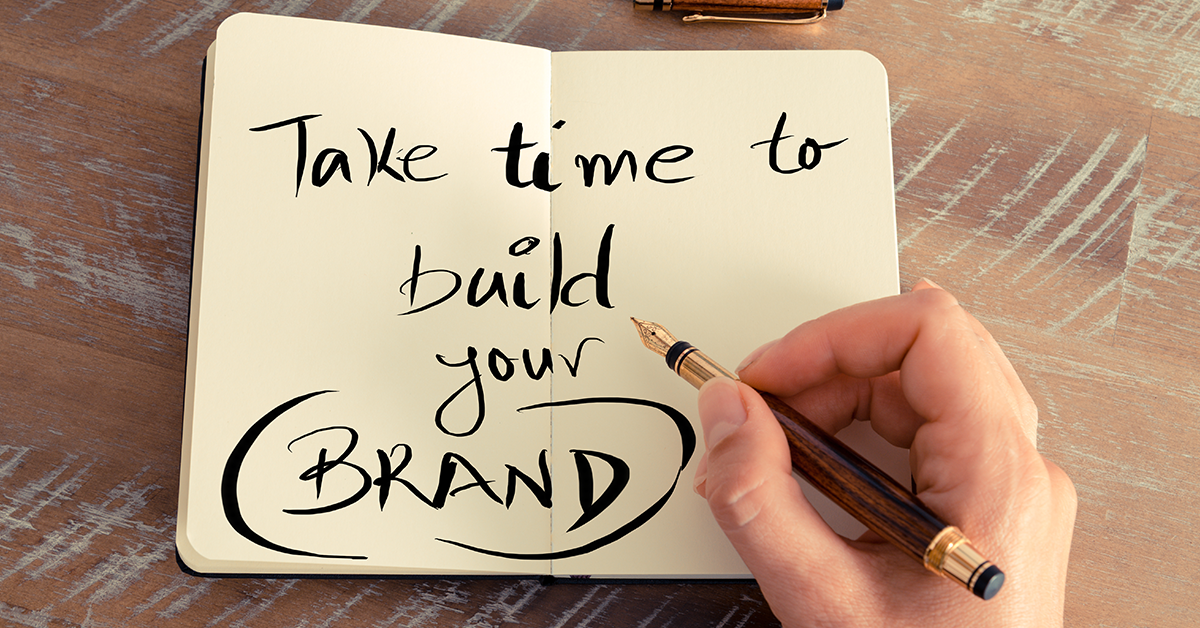 Five Proven Steps to Build Your Brand
Developing your personal brand requires you to be introspective and intentional in your thinking. And also remember that your personal brand of today can change as your goals and personal life shifts. It can be very fluid.
"Every single time you come in contact with someone, your personal brand is strengthened or weakened. Manage it constantly," reminds Orrell.
1. Figure out who you are and what you want to accomplish.
Because your personal brand needs to be an honest reflection of who you are, your career interests and skill sets. It is absolutely critical that you carefully think about this. Ask yourself these questions: What am I passionate about? What drives me? What do I get excited about (and what drains me)? Where do I want to be at the end of my career? If you aren't sure about the answers to these questions, seek out perspectives from friends, family, co-workers and mentors. They can see you in a way you can't view yourself.
2.
Define what makes you unique.
People remember those who stand out. That's why you will want to develop your own unique value proposition. It's a short, concise statement that encapsulates what you offer that no one else does – and will help you to better understand your strengths and how to talk about these strengths. "But it's not an ego thing," says Orrell. It's a smart business career move."
3. Optimize your social profiles and personal website.
LinkedIn is the optimal social platform for careers and business. As you think about your personal brand, make sure to complete all sections of your profile that reflects your unique value proposition and your personal brand. Get endorsements and recommendations from your colleagues, clients, and mentors. Add skills strategically and use a professional headshot. Adjust similar steps to accommodate your Twitter, Instagram and Tiktok accounts. And if you don't have a personal website, consider doing so.
4. Become a thought leader.
Make all the content you post genuinely helpful and insightful. Become a trusted authority in your space. Make sure to cover all types of content, such as articles you write, content you share on a personal blog or website, and videos you create. "As you achieve greater visibility with your organization or within your industry, you can then become known as a thought leader or subject matter expert on certain topics that you're passionate about.
5. Build your community.
Lastly, determine who are critical influencers who can have an impact on your personal brand. They can be current and past supervisors, work colleagues on your team or in other departments, mentors, and those who provide products and services to your organization. You can build your own community and network through social media engagement, meet-ups, webinars or other online networking groups, and by attending industry events such as the Women In Trucking Accelerate! Conference & Expo.
"Be aware that people are watching what you say and what you don't say. What you do and don't do," concludes Orrell. "Your next opportunities and indeed your reputation will be impacted by the actions and decisions you make day to day, every day." Make sure you not only effectively develop your personal brand but that you continue to manage it.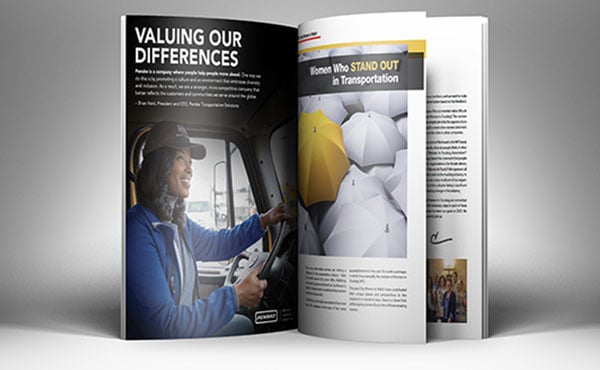 This article was originally featured in Edition 1 of 2022 in our official magazine, Redefining The Road.
Like this kind of content?
As a member of the Women In Trucking Association, stay on top of emerging trends and business issues impacting transportation, logistics, and supply chain operations, learn the importance of gender diversity in the workplace and the need for more women drivers, and see best practices in encouraging the employment of women in the trucking industry. Learn More