Investing in the Next Generation of Renewable Fuels
by Suburban Propane | Sponsored Content, on May 10, 2023 8:46:57 PM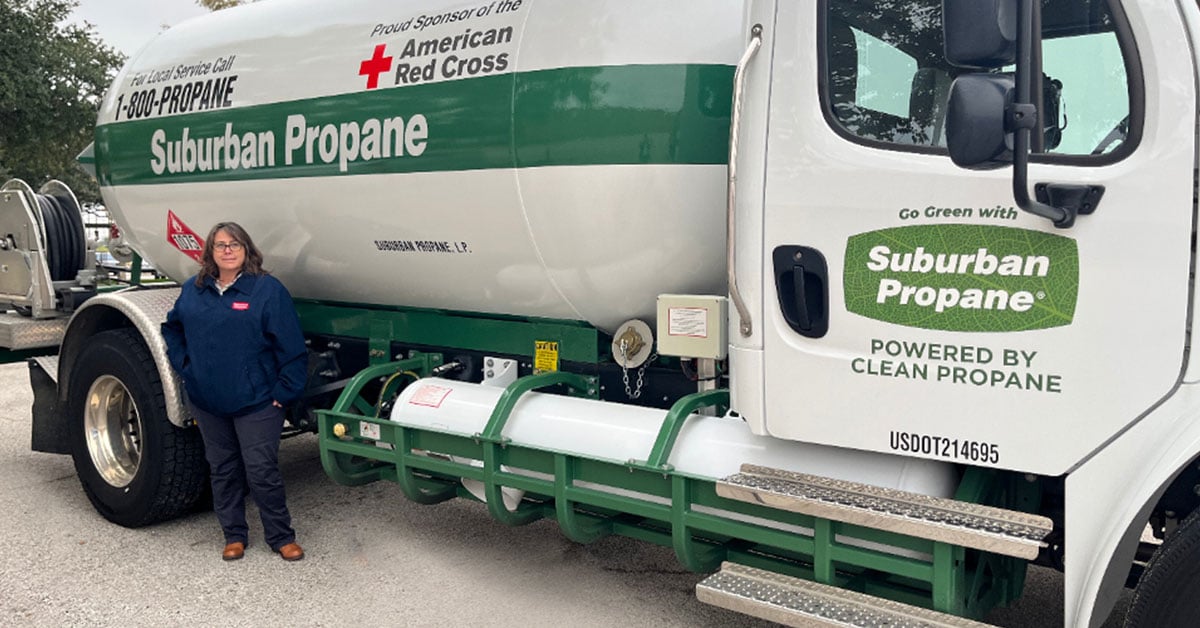 For more than 95 years, Suburban Propane has served its customers and communities by safely delivering reliable and affordable clean energy, predominantly in the form of propane. As the world comes together to minimize its carbon footprint, many of those communities and customers, including transportation fleets, look to use even cleaner products to achieve their sustainability goals.
In response, Suburban Propane is committed to supporting a greener transportation industry and fostering innovative solutions to support the economy-wide transition to a sustainable energy future through our subsidiary, Suburban Renewables. Such investments include:
A 38 percent stake in

Oberon Fuels

, the only domestic producer of renewable dimethyl ether (rDME);

A 25 percent stake in Independence Hydrogen, a veteran-owned and operated company developing affordable, low-carbon hydrogen;

A partnership with

Adirondack Farms

, a family dairy farm located in New York, to construct, own and operate a new biodigester for the production of renewable natural gas (RNG); and

The recent $190 million acquisition of RNG assets from

Equilibrium Capital Group

, a leading sustainability-driven asset management firm, as well as investing and developing approximately $155 million of additional RNG projects.
These strategic initiatives work together to create an ecosystem providing an array of low-carbon, carbon-neutral, and even carbon-negative fuels. Adopting these fuels will help lower carbon emissions in the transportation industry, and in fact, many of them are drop-in fuels that can replace their fossil counterparts, eliminating the need for costly fleet conversions. For example, Suburban Propane launched Propane+rDME, a brand-new motor vehicle fuel, last April. When propane is blended with rDME, the resulting energy source is significantly less carbon-intense than propane and can still be used in propane-powered vehicles, allowing fleets to keep using the trucks they already have.
In addition to investing in the next generation of renewable fuels, another step we've taken to pave the way to a greener future has been deploying our own propane-powered Freightliner S2G trucks. Not only do these vehicles operate at full capacity with reduced emissions, but they are also equipped with the latest in safety technology including air disc brakes, rollover and crash mitigation systems, as well as a lane departure alert system. Our entire fleet of trucks is also equipped with wireless touch-screen Raven tablets for route optimization – reducing idle time and improving fuel efficiency – inventory management, and managing customer information.
There's no doubt that the ongoing energy transition poses serious challenges for businesses in the transportation and logistics industries, balancing the need to lower carbon emissions without harming the bottom line. With energy products like the ones offered, or soon-to-be offered, by Suburban Propane, companies will be able to strike the right balance to best address their current and future carbon reduction goals.
Like this kind of content?

As a member of the Women In Trucking Association, stay on top of emerging trends and business issues impacting transportation and logistics; learn the importance of gender diversity in the workplace and the need for more women drivers; and see best practices in encouraging the employment of women in the trucking industry. Join today! Learn More