Largest Environmental Services Company Outpaces Industry in Hiring Woman Driver 2 to 1
by Clean Harbors | Sponsored Content, on Dec 8, 2021 8:34:23 AM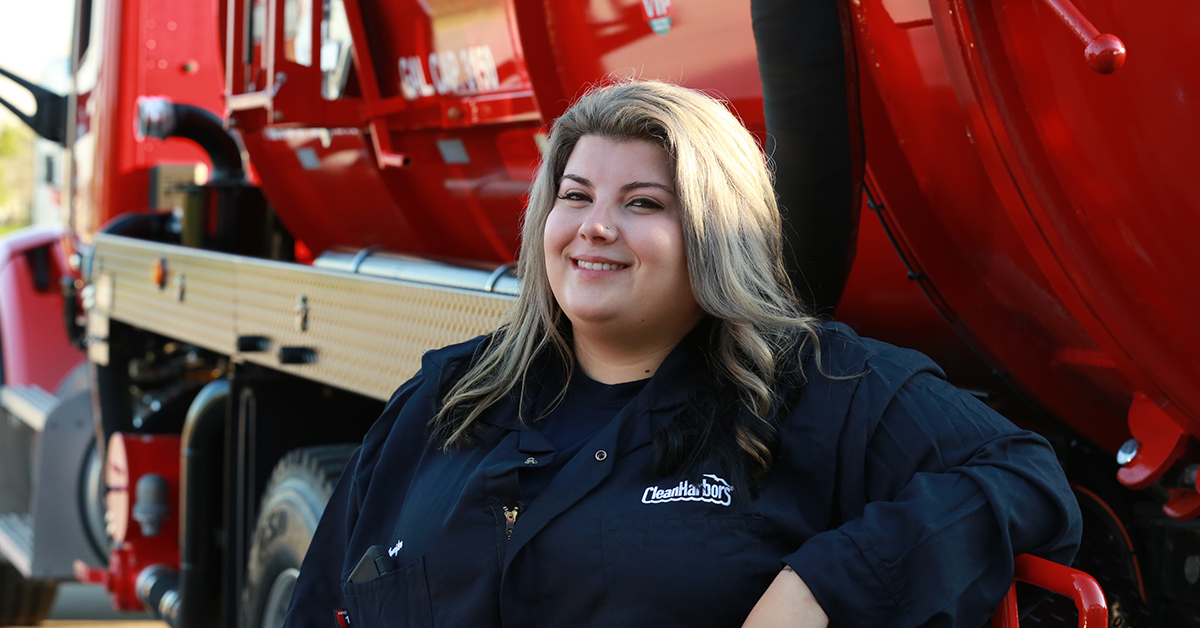 According to the latest census data, North America's environmental and industrial services leader Clean Harbors nearly doubles the industry average of women truck drivers.
With one of the largest fleets in the United States, 14% of Clean Harbors drivers are women. That's compared to an average of 7.8% reported to the Department of Labor.
"We've made a concerted effort for some time now to hire women drivers and we're committed to hiring more every year," said Michelle DeStefano, Senior Director of HR. "For us, it's common sense. Hiring more women to drive our fleet only makes us stronger."
Founded in 1980, Clean Harbors is the industry leader in hazardous waste disposal and emergency response. In its history, the company has led decontamination efforts around Ground Zero and anthrax attacks following 9/11. It aided in the Deepwater Horizon spill cleanup and the Keystone Pipeline leak. After the coronavirus outbreak, it became the largest COVID-19 decontaminator in North America. With 20,000 COVID responses to date, it's enabled NASCAR tracks, sports arenas, hospitals, mass transit, schools, government buildings, warehouses and retail businesses to remain open.
In 2020, the company's founder and CEO was featured on the CBS hit show "Undercover Boss."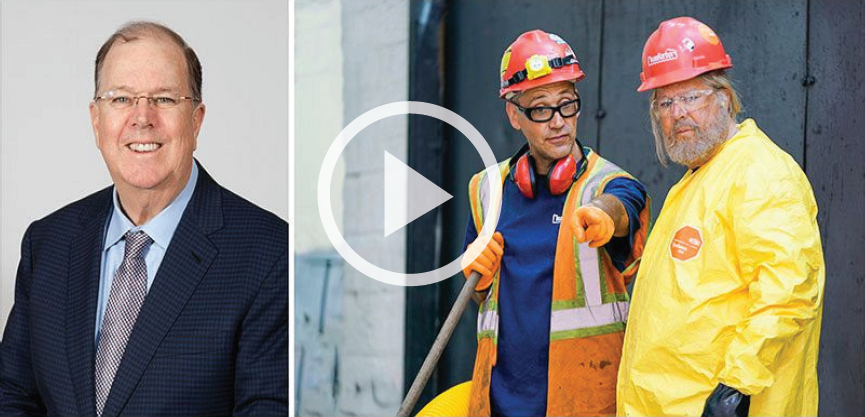 "We're making a difference every day to protect the environment and make the world a safer place," DeStefano said.
With 20,000 employees at 700 locations across North America, there is an ample variety of career opportunities for drivers and environmentally-focused job seekers. Among Clean Harbors' female drivers, the most popular roles are CleanPack chemists, retail technicians, national transportation, Class B local and Safety-Kleen representatives.
"Clean Harbors has plenty of traditional 'road warrior' type jobs but what sets us apart is that we also offer positions for people who want other things – sales for instance – in addition to the driving," said DeStefano. "We have a plethora of technical positions for local drivers that bring you home daily and offer a great work/life balance. What all our positions have in common is – with a company as large as ours – they all come with incredible advancement opportunities."
The 14% does not include former women drivers who have been promoted to managers, dispatchers, mechanics, refurb specialists and all other logistic employees who help drive drivers. Women are a critical part of Clean Harbors success.
In part for its hiring practices and diversity efforts, Clean Harbors was named a "Top Company for Women to Work for in Transportation" by the Women in Trucking Association for the second consecutive year. Additionally, the company was recognized for establishing a women's employee resource group and offering uniforms specially tailored for women. Following "Undercover Boss," Clean Harbors took action following suggestions by environmental technician Brianna Johnson on how to improve facilities for women.
Career opportunities at all Clean Harbors' locations can be found at careers.cleanharbors.com. Interested drivers can also call 1-833-32-DRIVE for a chance to be hired on the spot. The company pays for prospective drivers to obtain a CDL and provides all necessary training free of charge. Signing bonuses are offered for many positions.
Like this kind of content?
As a member of the Women In Trucking Association, stay on top of emerging trends and business issues impacting transportation, logistics, and supply chain operations, learn the importance of gender diversity in the workplace and the need for more women drivers, and see best practices in encouraging the employment of women in the trucking industry. Learn More