by Michele Wade, on Nov 10, 2020 4:14:05 PM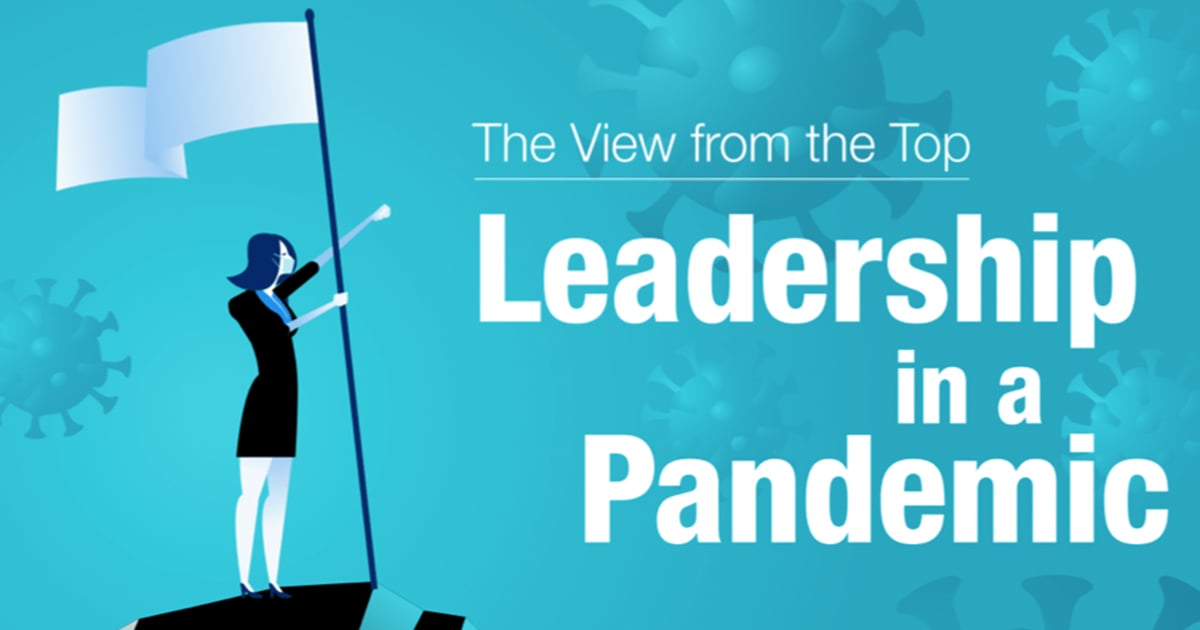 The coronavirus pandemic has tested the mettle of leaders around the world. To better understand the experience of executives in the transportation industry, Redefining the Road magazine invited two of the finalists for the 2020 Influential Women in Trucking Award to share their perspective.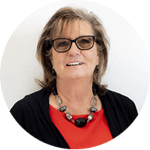 The daughter of a truck driver, wife of a truck driver, mother of a truck driver, and a driver herself, Crystal Anderson has more than 40 years' experience in the transportation industry. Today, she co-owns Donald D. Anderson Jr. Trucking with her husband and is Owner and President of loss-consulting firm, CL Anderson Consulting, LLC. She also serves as the Executive Chairman of the Nebraska Trucking Association and Secretary of the Great Plains Chapter of the American Society of Safety Engineers (ASSE).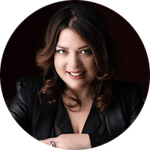 Kristy Knichel began her career in the transportation industry straight out of high school, working in a variety of roles for a local third-party logistics company in order to understand the inner workings of a successful operation. In 2003, she founded Knichel Logistics with her father and siblings, and she took over as President in 2007. She currently serves as Intermodal Logistics Conference Chair on the Transportation Intermediaries Association (TIA) Board of Directors.
RTR: What steps have you taken to help your clients weather the challenges of the pandemic?
KK: We are doing our best to be flexible with customers as far as procuring equipment and navigating the challenges of capacity and peak season surcharges. Communication is also vital. We need to ensure that our customers are not blindsided by changes that are occurring within the freight market, so we are communicating with them on a regular basis if their shipments may be impacted in any way.
CA: This is a whole new world for transportation. We're working to build even stronger relationships with customers by acting as a real team member. We're talking to them about the problems they're facing, asking how we can help and working to provide services they need.
RTR: What are you doing to help navigate the current environment internally?
KK: Keeping lines of communication open is even more valuable now than it was prior to these new challenges. We're holding company Zoom meetings to help ensure that everyone knows what we are planning, provide a snapshot of how the company is performing and give employees an opportunity to ask questions.
CA: I make sure I'm aware of what's going on – watching the news, seeking information from regulatory agencies and other sources – and sharing that information with drivers. As a consultant, I advise my clients to do the same. It's also important to check in with drivers about what's happening at customer sites. For example, are gates closed? Do they have specific PPE requirements?
RTR: Are there any resources that have proved particularly valuable in this process?
KK: While we always utilized communication platforms such as Join Me and Slack, we are all becoming experts in almost every video-conferencing platform that is out there!
CA: We're looking to organizations like Women In Trucking, state and local trucking associations, regulatory agencies, even insurance companies. We are all part of a great big team – all learning together, working together. We need to collaborate more. One hundred percent more.
RTR: What have you learned, to date, from managing through this crisis?
KK: You have to be nimble and agile. There was no playbook for this situation. In many cases, as we were receiving more information about this virus, we were reacting in the best way possible.
CA: It is important to be a team player and communicate. Everyone is going through similar things. We can learn from each others' experiences. Rather than reinvent the wheel, we need to share the wheel.
RTR: With continued uncertainty ahead, what are your top priorities from a leadership perspective?
KK: I'll continue to set and communicate the vision I have for the company and ensure that our team has the appropriate resources to achieve that.
CA: My first priorities are the health and safety of our team in conjunction with the financial stability of my organization and my customers' organizations. Then, recognizing that the industry is going to grow, how do we prepare for and manage through these growth opportunities? We need to sit down and work with customers to make joint decisions on what will be needed.
Crystal Anderson and Kristy Knichel are two of six finalists for the Influential Woman in Trucking Award that will participate in a panel discussion on Nov. 13, 2020, at the virtual Accelerate! Conference. The award winner will be announced following the session.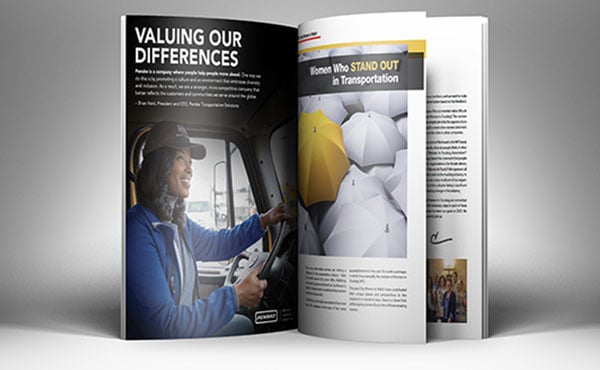 This article was originally featured in Edition 3 of 2020 in our official magazine, Redefining The Road.
Like this kind of content? As a member of the Women In Trucking Association, stay on top of emerging trends and business issues impacting transportation, logistics, and supply chain operations, learn the importance of gender diversity in the workplace and the need for more women drivers, and see best practices in encouraging the employment of women in the trucking industry. Learn More