Making Life Sound Better for the Trucking Industry
by Blue Parrot (Sponsored Content), on Oct 28, 2020 12:26:34 PM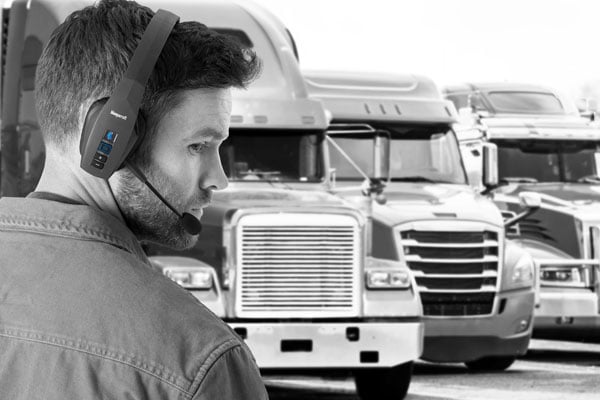 Almost 12 years ago, BlueParrott started producing market-leading headsets for truckers and other workers in high-noise environments. Now a part of the same family as Jabra, BlueParrott brings its noise cancellation and microphone expertise to a host of new industries – with a range of headsets tailored to meet their specific needs.
In the trucking industry, we all know that that all-day communication is key. From coordinating deliveries to updating on progress, communication is essential to increase efficiency. As online shopping increases, so do the challenges of today's truck drivers. Along with the tighter timescales and hectic workloads, drivers now have the need to stay connected hands-free.
That's where BlueParrott has drivers' backs. As a leader in intelligent, noise-cancelling, hands-free audio solutions, we engineer the world's best microphones and combine them with unrivaled noise-cancelling technology to deliver superior call quality in high-noise environments. BlueParrott's focus on crystal-clear conversations helps drivers collaborate and communicate, improving their productivity and safety on the road. Whether you're talking to your dispatcher or catching up with family while you're on the road, our headsets help you stay connected.
Keeping people connected, reliably and clearly, is what has allowed BlueParrott to become the brand we are. We know what makes truckers tick, and how important being connected is during their time on the road. Although our headsets have found their way into other high-noise workplaces, like warehouses, keeping truckers connected is still #1 on our list. Being a trusted tool in a driver's proverbial toolbox is something we take great pride in, past present and future.
We are incredibly excited to be exhibiting at the 2020 Accelerate! Virtual Conference & Expo on November 12-13, sponsored by the Women in Trucking Association. Be sure to stop by our virtual booth to have a chance to win one of six BlueParrott headsets!
Learn more at blueparrott.com