Perspectives from WIT's New President and CEO
by Jennifer Hedrick, on Mar 20, 2023 1:11:04 PM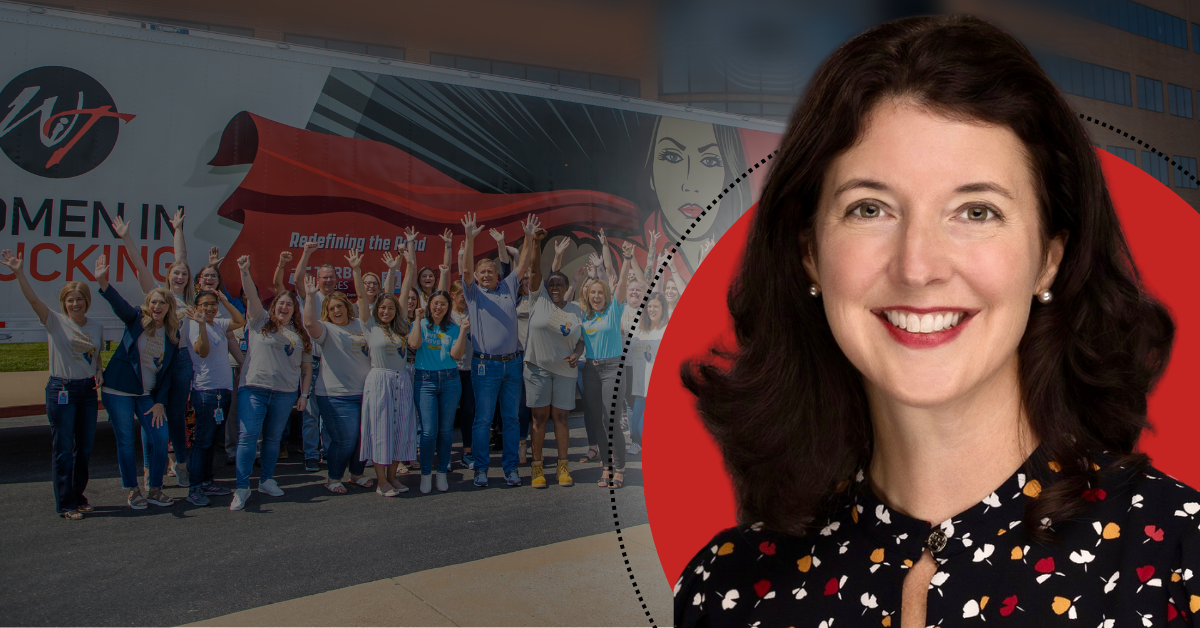 March 16 was my official "start date" in my new role as President and CEO of the Women In Trucking Association (WIT) – and I feel privileged to be in this role to lead and serve the WIT community. During these last two months leading up to this big day, I have immersed myself in everything WIT by attending industry events, being part of the important industry dialogue on gender diversity, and regularly meeting with WIT staff and WIT leadership to listen and understand the opportunities and challenges facing our organization and its members. I've also benefitted significantly these last many weeks from the mentorship and collaboration of WIT's Founder, Ellen Voie, as she prepares for retirement. Through all of these activities, I have some key observations:
The organization is laser-focused on advancing our crucial mission:
"To encourage the employment of women in the trucking industry, promote their accomplishments, and minimize obstacles faced by women working in the industry." WIT's staff, board of directors, volunteers, and key stakeholders are doing exciting things each and every day to make things happen in support of this mission.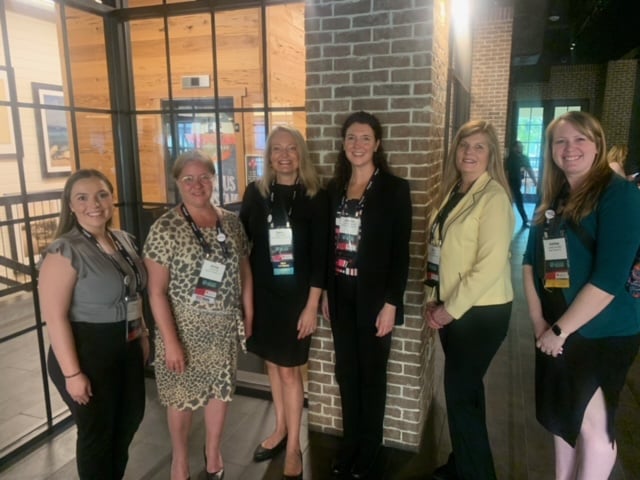 President & CEO Jennifer Hedrick and Founder Ellen Voie at a special 'Meet & Greet' during the 2023 Truckload Carriers Association annual convention in Orlando, FL.
The WIT community is amazing and diverse with people of many interests, roles, motives, and backgrounds.
It is comprised of approximately 8,000 members in roles ranging from executive leadership, operations, safety, HR/talent management, and marketing and sales to professional drivers. These active members represent a wide range of company types, including for-hire and private fleets, third-party logistics companies and truck brokers, manufacturers of equipment and accessories, financial services providers, technology innovators, and truck driving schools, to name a few. WIT has nearly 140,000 followers in social media channels and has more than 2 million visitors to our website since 2016! All these folks have a common interest in gender diversity in the transportation industry – with a specific focus on trucking. It's incredible to see!
Our members benefit from the range of resources, programs and services regularly available to them.
This includes relevant content through our monthly webinar series, our annual Accelerate! Conference & Expo, a comprehensive info-packed website, social media channels, Redefining the Road magazine and bi-weekly WIT eNews member e-newsletter.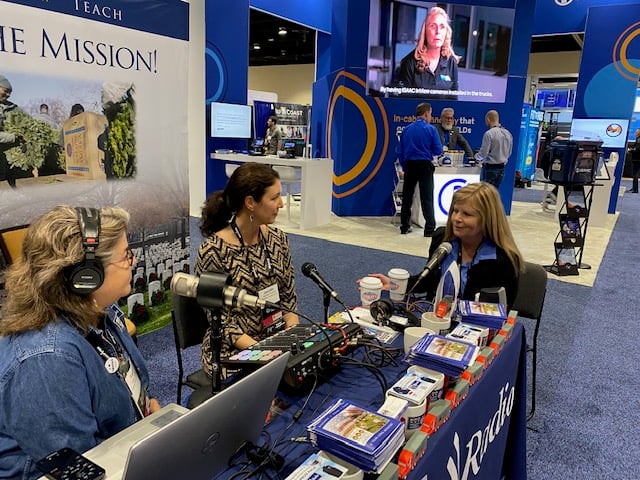 President & CEO Jennifer Hedrick and Founder Ellen Voie speaking on Wreaths Across America Radio.
WIT is making a significant difference in educating our industry and public at-large on the value of engaging more women in the trucking industry in all roles.
Our WIT Image Team is comprised of individuals who best represent the mission of the association. This passionate group of subject matter experts speak to the media and other industry professionals at public and industry events. Many do ride-alongs for lawmakers and other stakeholders to advance their understanding of issues and opportunities facing women in the trucking industry. In addition, WIT's Driver Ambassador Program features WITney, the expo trailer that is a traveling billboard to empower women in the industry and educate the public through an array of educational and interactive components (including kiosks, a wall mural, and driver simulator) Each year, thousands of individuals are educated on the opportunities for women on (and off) the road!
These are just a few things I have observed as I've prepared for the role of WIT's new President and CEO. Now that I'm in the driver's seat of the association, I'm being asked where I see the association moving forward. Let me shed some insights on this.
Where Do I See for the Future of WIT?
I am eagerly learning about the needs of our members and the value the association can bring to the industry. One fact is clear to me: WIT is considered by many to be the "go to" source for gender diversity in the male-populated industry of trucking. Through our staff and committed board leadership we will continue to provide the resources, services, products, and value that keep the Women In Trucking Association as that "go to" source on gender diversity in the industry.
Currently, I'm collaborating with the WIT Board of Directors in developing a three-year strategic plan and 10-year aspirational goals for the association. This will become our "roadmap" to the future and will guide how we devote staff and resources toward the mission of WIT. We'll be providing more details to members as we finalize these exciting goals.
While WIT will continue to maintain its many programs and services, we'll also explore ways to bring new value and to enhance existing value to the member experience. I will be working closely with the WIT staff to ensure that we continue to bring value and exceed expectations of our members.
Lastly, I am absolutely in awe of the incredible stories shared by our members through such programs as the Member of the Month, in all of WIT's communication and social media channels, on webinars, and through other offeringsThey're authentic, they're compelling, and they're inspiring! I encourage members to continue to share your stories with us so that we ultimately can tell your story to the Women In Trucking community. By sharing our common experiences, elevating awareness of the opportunities and challenges facing women in this industry, and creating resources and solutions do we ultimately make a positive impact on our industry, our economy, and our world.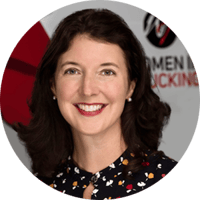 Thank you for being a part of the Women In Trucking community. I'm excited to be part of this journey with you.
Jennifer Hedrick, CAE
President & CEO

Women In Trucking Association
Like this kind of content?

As a member of the Women In Trucking Association, stay on top of emerging trends and business issues impacting transportation and logistics; learn the importance of gender diversity in the workplace and the need for more women drivers; and see best practices in encouraging the employment of women in the trucking industry. Join today! Learn More