Real-Life Strategies for Safety
by Michele Wade, on Jun 24, 2020 1:16:00 PM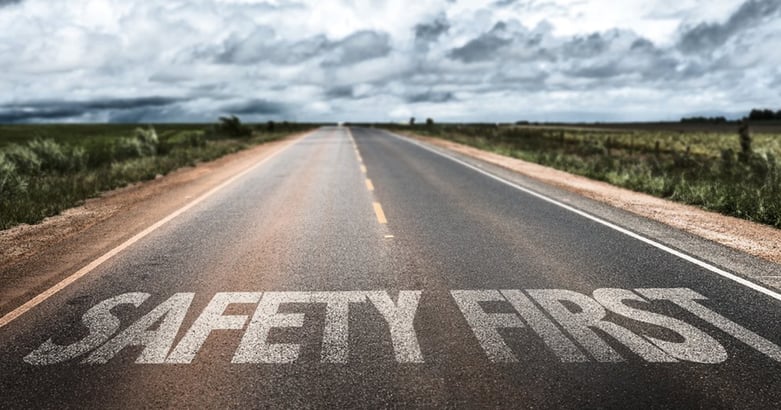 Safety is a priority at National Carriers Inc. (NCI), a diversified motor carrier based in Irving, Texas. Redefining The Road recently caught up with Jill Maschmeier, Director of Safety and Compliance at NCI and member of the Women in Trucking Image Team, to discuss the company's best practices.
Take Safety Personally
Recognizing that issues at home can impact performance on the road, Maschmeier says she makes it a priority to get to know the company's drivers and learn about their personal lives. She maintains an open-door policy and is always ready to talk through any challenges that they might be facing.

"We want to know our drivers well enough to get them home if they're sick or need to take care of their kids," she explains. "We want to help diffuse issues, so they're not distracted on the road."
Prioritize Training
Education is also critical. NCI provides quarterly web-based training that can be accessed anytime, anywhere. Drivers can earn a bonus if they complete the training modules and are accident-free. Additional training is scheduled when regulations change, such as hours of service or drug clearance.

NCI requires hands-on training on an as-needed basis when an event occurs, such as a driver backing into a wall. The company often uses the cameras in its trucks to help coach drivers. "Cameras allow us to see what the driver actually did. They can be a wonderful training tool," Maschmeier says. To help gage the effectiveness of training initiatives, drivers are asked to complete an online safety quiz. The results help to show how well they've understood the material.
Involve Employees
To stay current with safety issues, NCI regularly invites input from employees. The company hosts a bi-weekly meeting for driver managers and the customer service team and a monthly forum for drivers to share what they're seeing with regards to safety.

If drivers prefer to share concerns anonymously, they can do so electronically, using the company's Hound Dog technology. This has helped NCI address a number of issues, Maschmeier says.

NCI also communicates regularly with employees via social media and email regarding safety messages, training and security. They also use these outlets to talk about potential challenges and direct employees to available resources.

To celebrate successes, the company recognizes Million Mile safe drivers, awards Drivers of the Month with $1,000, and honors a Driver of the Year with a $10,000 award each year.

Safety is no accident. It comes from putting safety first and adopting practices like these.
This article was originally featured in Edition 1 of 2020 in our official magazine, Redefining The Road.
Like this kind of content? As a member of the Women In Trucking Association, stay on top of emerging trends and business issues impacting transportation, logistics, and supply chain operations, learn the importance of gender diversity in the workplace and the need for more women drivers, and see best practices in encouraging the employment of women in the trucking industry. Learn More