Recap: National Truck Driver Appreciation Week
by Women In Trucking Staff, on Sep 21, 2022 9:02:01 AM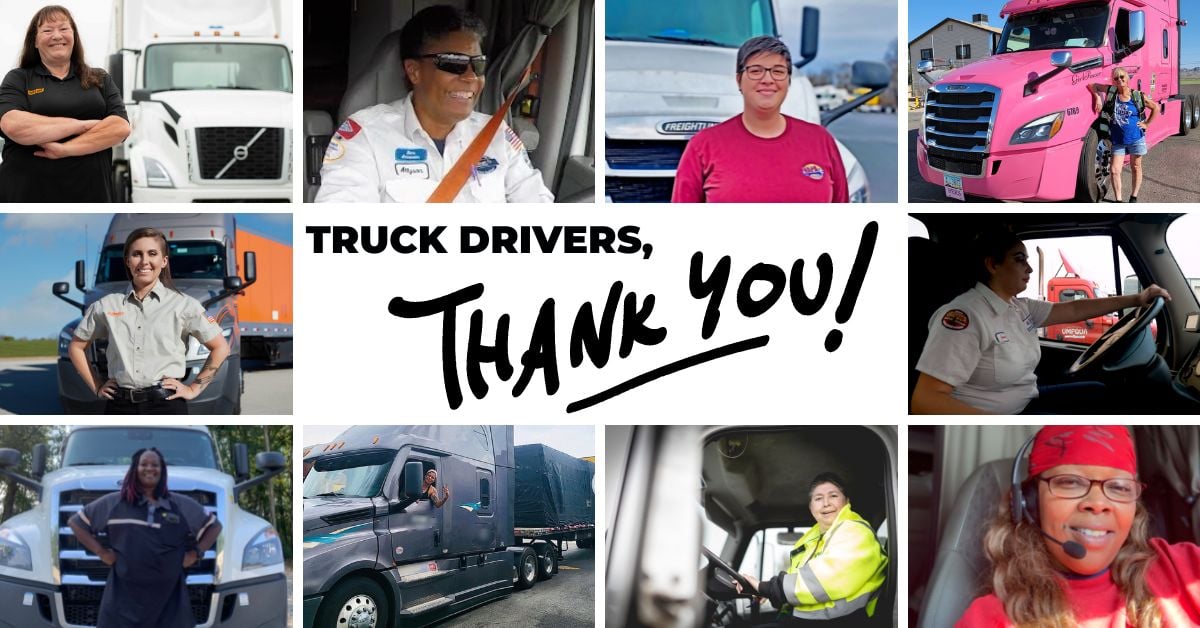 National Truck Driver Appreciation Week was Sept. 11-17, 2022. It's a time to recognize and celebrate the contributions and hard work the 3.6 million truck drivers make to keep the country moving forward. They have one of the most demanding and important jobs, and we thank them for their continued commitment and service to the industry. During the week, we put a spotlight on some of these heroes of the highway!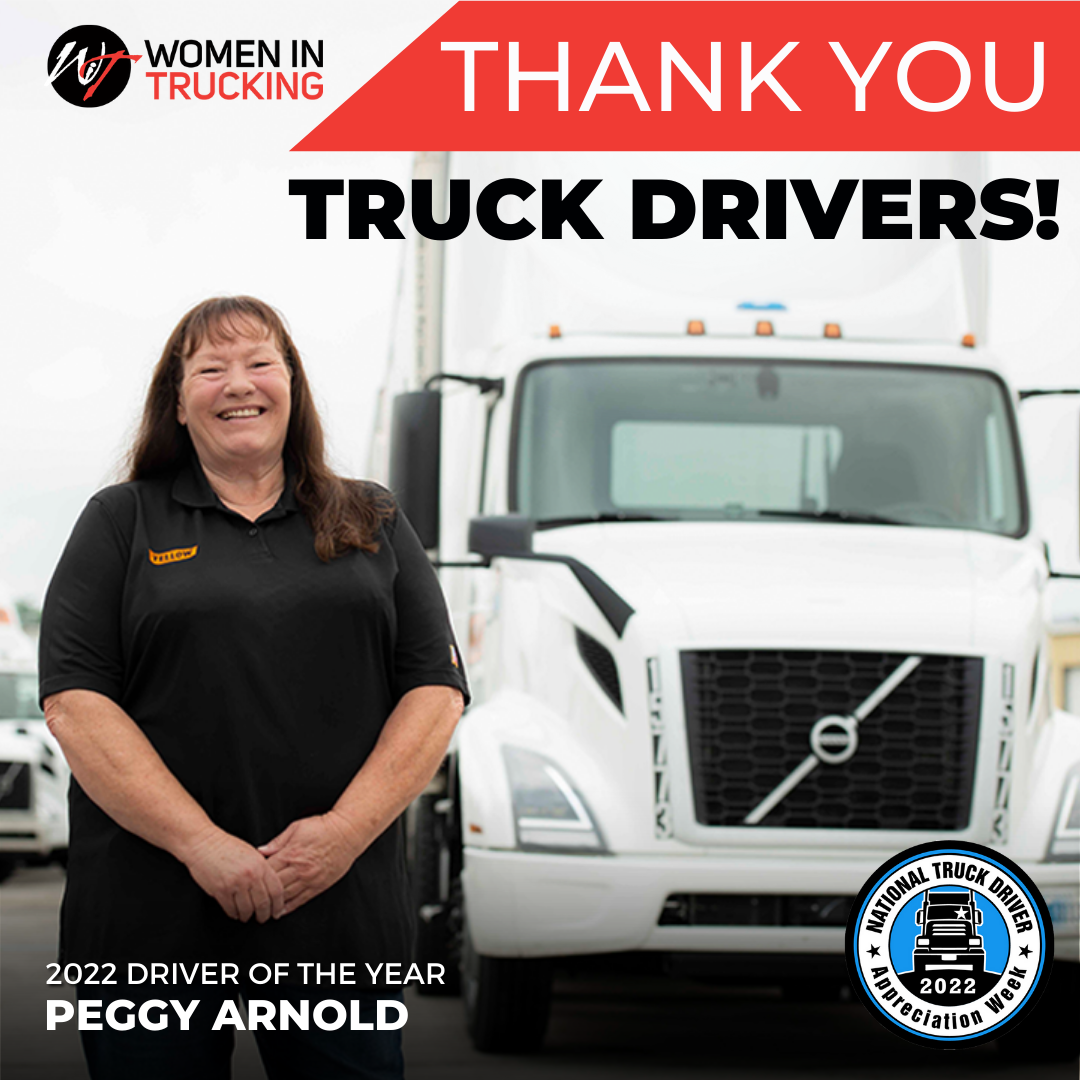 Peggy Arnold
2022 Driver of the Year Peggy Arnold has been a company driver at Yellow Corporation for nearly 30 years. She received Yellow's Million Mile Safe Driving Award with nearly 1.9 million accident-free miles. She is proud to serve on Yellow's leadership team, the Women's Inclusion Network Employee Resource Group and is also part of the safety team.

"Our safety team spends countless hours helping our fellow drivers prevent on the job injuries and with a goal to be accident free. I am a part of our new drivers training program and take my job straight to the heart. Every day I do my best to train and teach to the best of my ability," she said.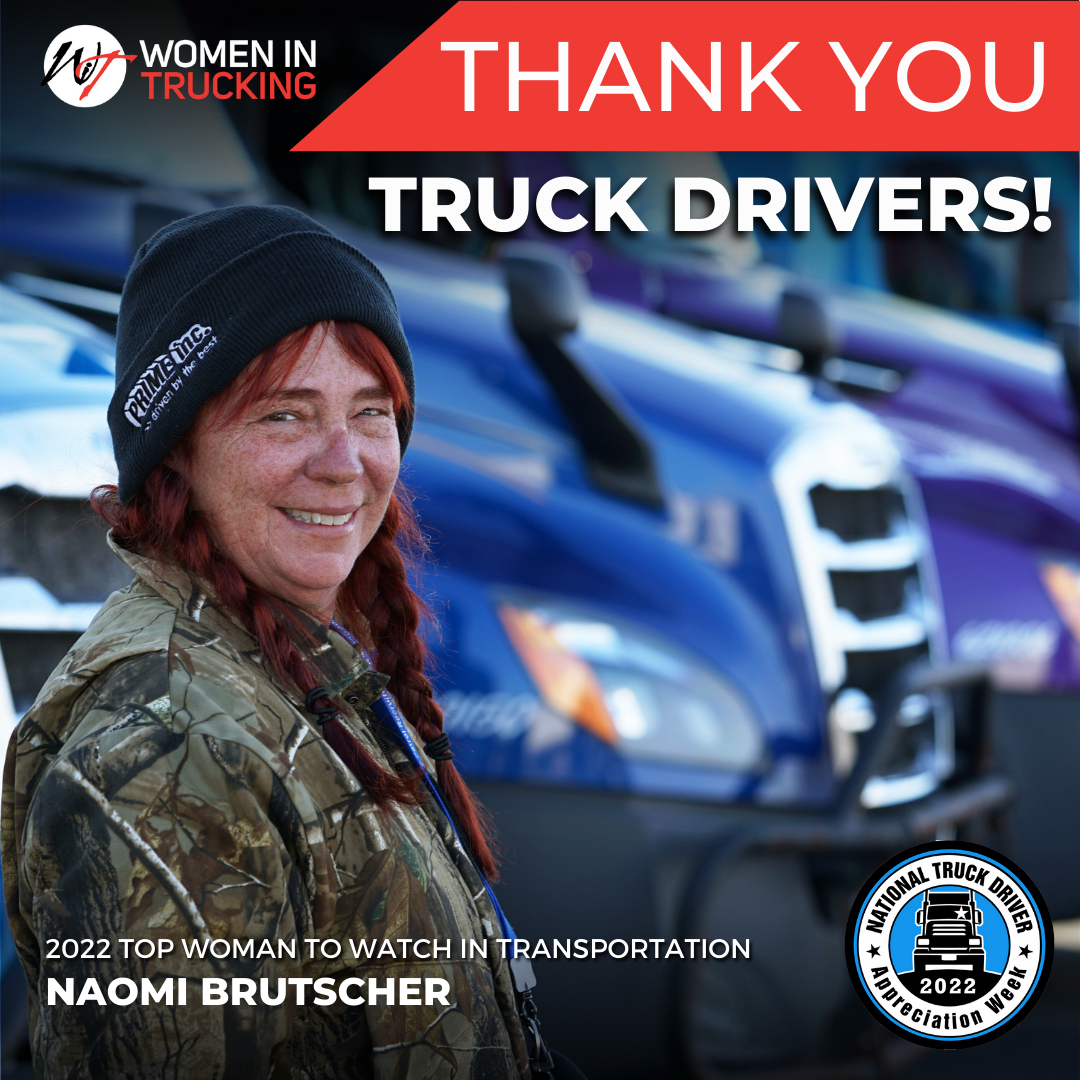 Naomi Brutscher
2022 Top Woman to Watch in Transportation Naomi Brutscher was nominated by several of her peers, and rightfully so. All of which spoke of the support and encouragement she offers her students, whether on the road or on the training pad. Knowing first-hand how life-changing this industry can be, Naomi empowers her female students to be confident in their abilities and challenges them to push forward and pass their CDL exam through her many years as a trainer for Prime Inc.
Naomi has recently been promoted to CDL Examiner at Prime Inc. headquarters in Springfield, Missouri. Currently the only female CDL Examiner at Prime Inc., Naomi joins a short list of women who have formerly been in this role. While career growth has its perks, her motivation to advance was based on how many more lives she could positively impact - specifically women in trucking.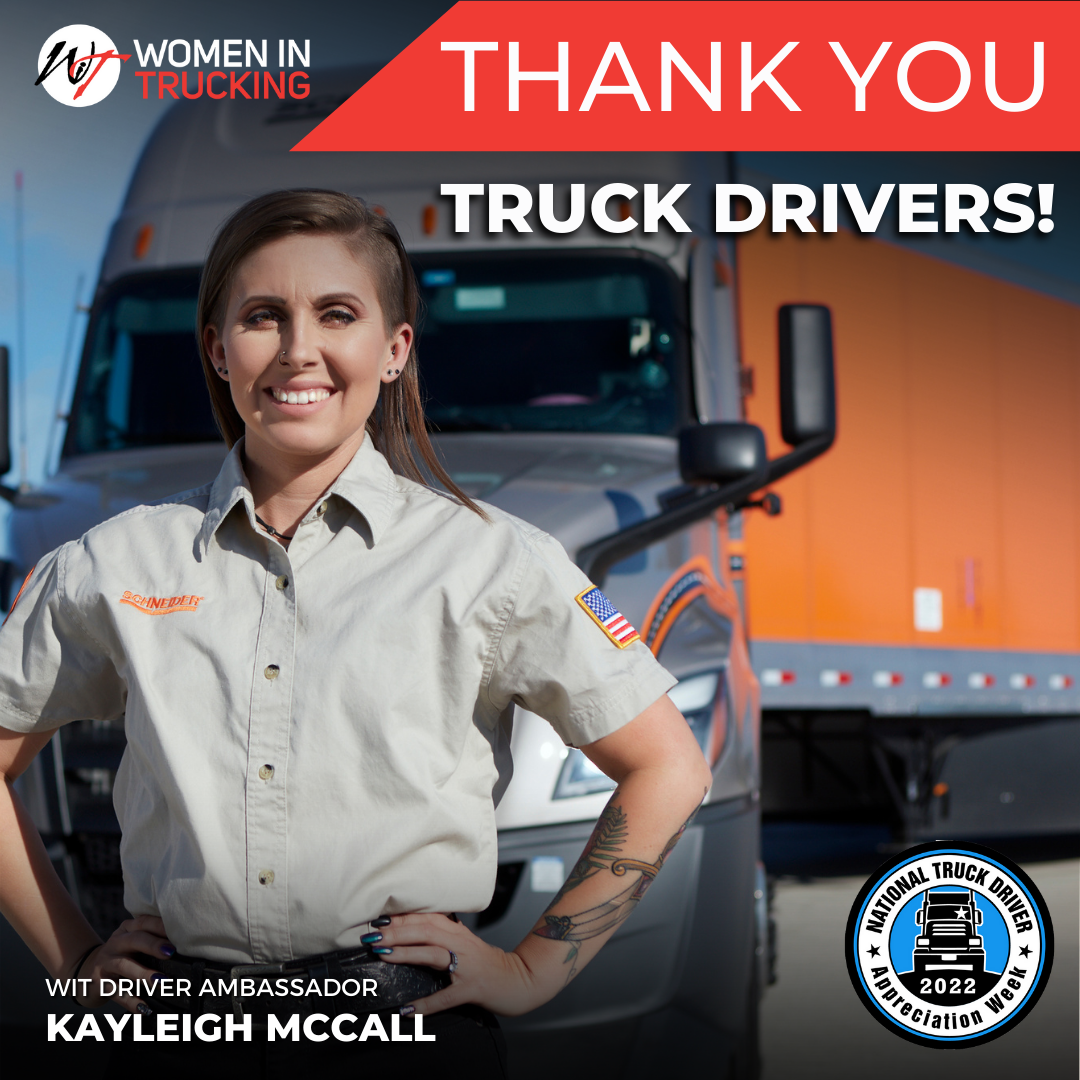 KayLeigh McCall
KayLeigh McCall is a professional driver and training engineer at Schneider and is our newest WIT Driver Ambassador. In her role, she empowers and connects women across the trucking industry, as well as assists in sharing various resources and information on career services, mentorship, trainings, and scholarships. KayLeigh is a phenomenal example to women and future generations!
"Being selected as Schneider's Women in Trucking ambassador provides an opportunity for me to spread the message that women can and will continue to be successful in the industry," said McCall. "I'm honored to serve in this role to emphasize that it is possible for all generations of women – new to this profession, and those who have been in the industry for a while, mothers, wives, caretakers – to acquire the hard-earned skills necessary and lead a fulfilling career in trucking."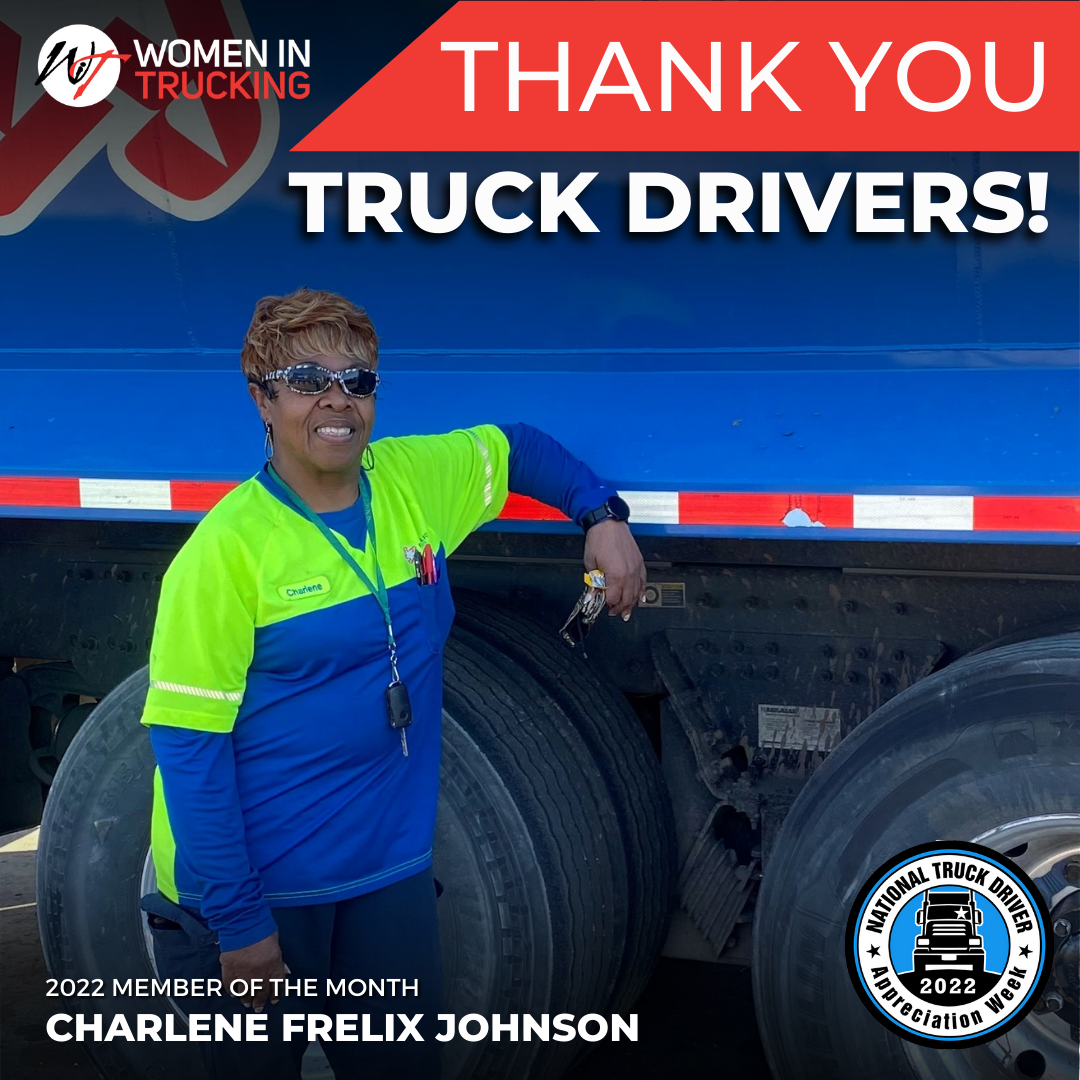 Charlene Frelix Johnson
Growing up in Mesa, Arizona, Charlene Frelix Johnson is a family-oriented woman and very grounded within her faith. She is the mother of two children and takes every opportunity to show them the value of hard work and dedication. She decided to enter a male-populated industry and take on all challenges that are associated with her role. Her wittiness, strategic mindset and personable attitude brings her success within the workplace.
She is one of the few women in her division at Republic Services. She hauls loads of trash and hazardous materials across her service area five days a week, provides exceptional service and stops at nothing to succeed within her role. She is a shining star on the team, highly respected and serves as the go-to for many operational challenges within the field.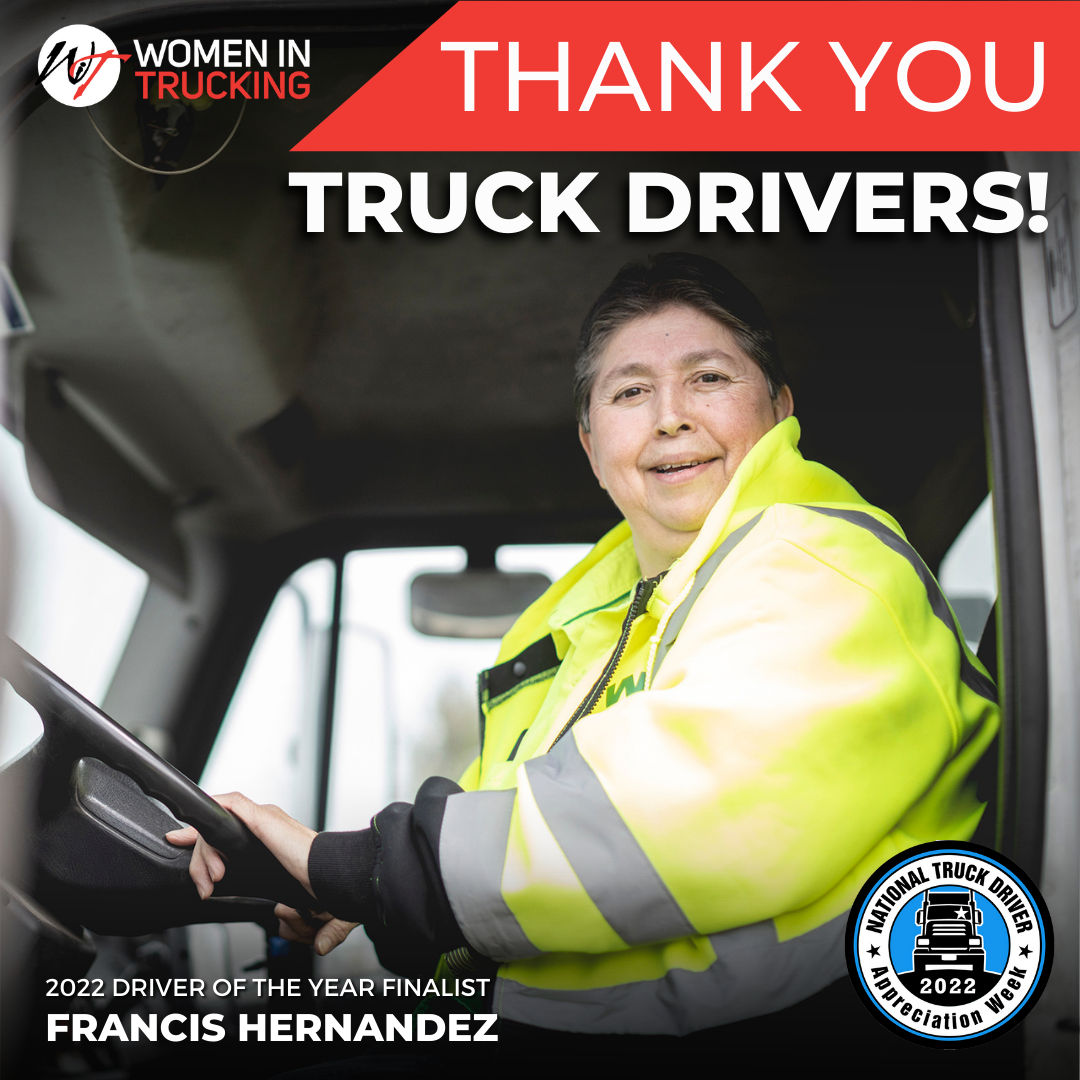 Francis Hernandez
Francis Hernandez, a professional driver with WM for 25 years without a single accident. "I put safety above everything while I am behind the wheel. I want to be sure that I get home safe to my family each day and that those who share the road with me do also," she said. Hernandez is a mentor and a certified trainer. She enjoys giving new drivers a solid foundation to be safe and productive for the company she works for. She also participates on the Green Team, helping with disaster clean up across the country. Supervisors and peers describe her as someone who leads with safety at her forefront, has a team attitude, is dependable, and customer oriented.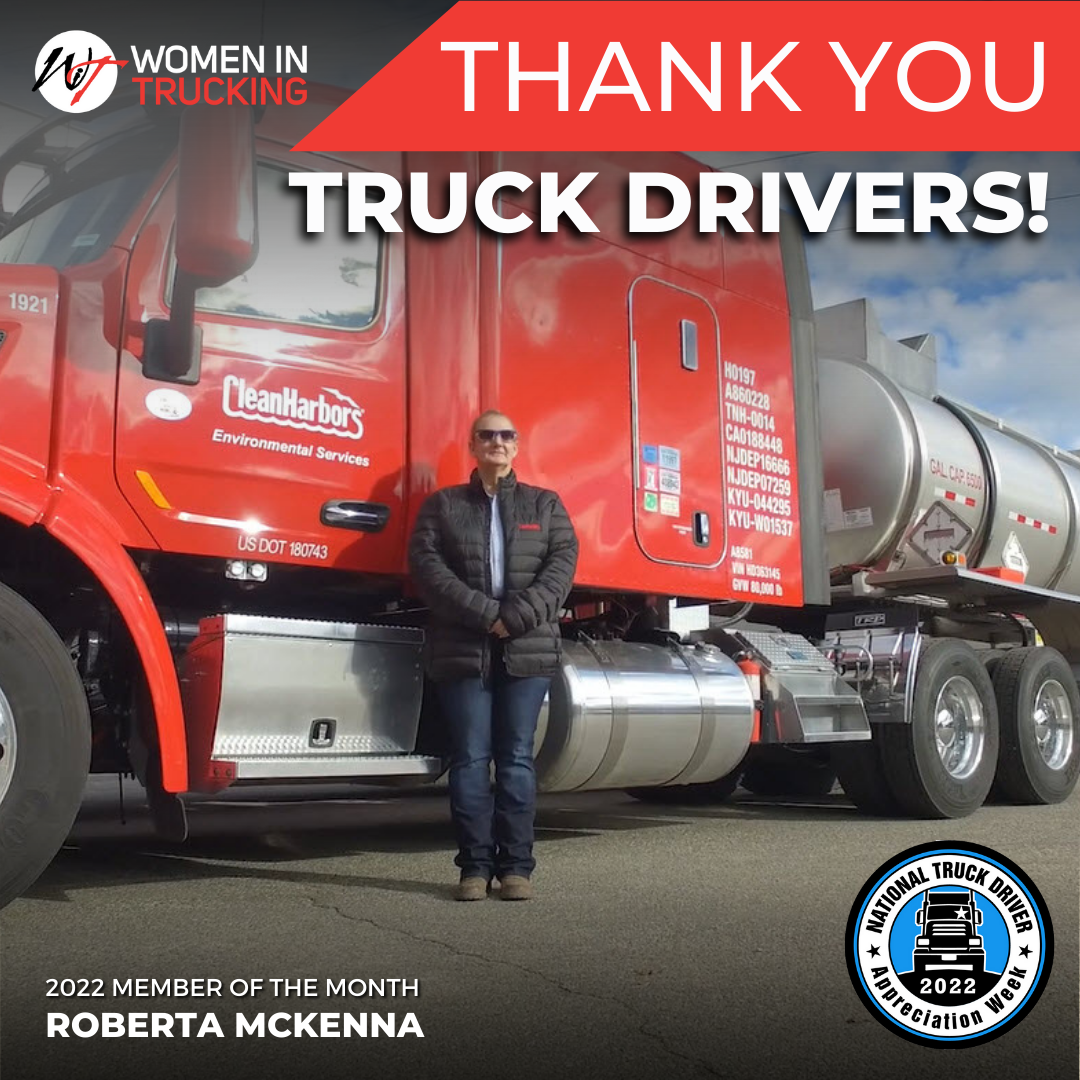 Roberta McKenna
At an early age, Roberta McKenna operated tractors, bulldozers, and trucks to assist with the daily rigors of maintaining a beef farm. It was then that she fell in love with driving. As a single mother, she saw trucking as a means to support her family. After earning her CDL Class A license at the age of 28, she began driving small dump trucks for a local paving and construction company in Crofton, Maryland. The company consisted mostly of women, and with the comradery and support from her female coworkers, Roberta fell even more in love with making driving a lifelong career.

In 2013, Roberta landed a new role with Clean Harbors, which recognized her talents and celebrated her as a woman making strides in a male-populated field. With more than 36 years in the transportation industry, eight of which have been at Clean Harbors, Roberta feels that much of her experiences has made her who she is today – strong, powerful, and determined. "Make the day what you want of it and never give up. We are all in this together and together will be stronger!"
THANK YOU, TRUCKERS! 💛
Like this kind of content?
As a member of the Women In Trucking Association, stay on top of emerging trends and business issues impacting transportation, logistics, and supply chain operations, learn the importance of gender diversity in the workplace and the need for more women drivers, and see best practices in encouraging the employment of women in the trucking industry. Learn More