Recognizing America's Unsung Heroes: Professional Truck Drivers
by Women In Trucking Staff, on Sep 12, 2021 12:10:06 PM

It's National Truck Driver Appreciation Week! 💛🚚
Through the ongoing COVID-19 pandemic and economic and environmental challenges, professional drivers have persevered in keeping the American economy moving. They have one of the most demanding and important jobs, and we thank them for their continued commitment and service to the industry! We're putting a spotlight on some of these unsung heroes behind the wheel.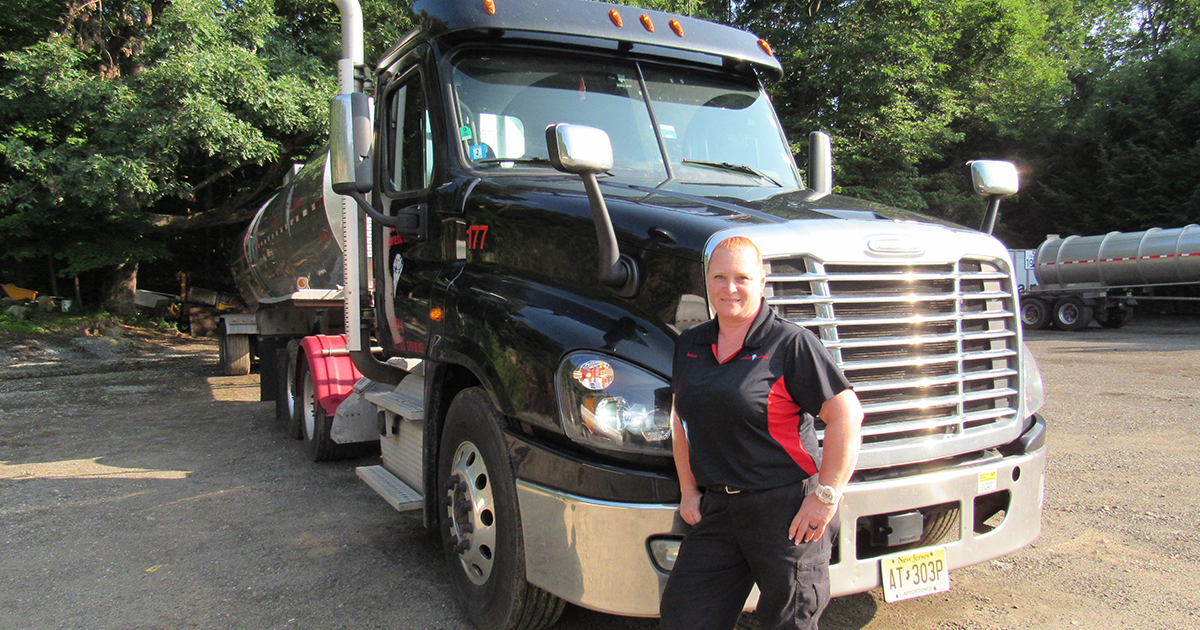 Melissa Bencivengo
Melissa's love for trucking began at six years old when her uncle, who was a trucker, would take her for rides. Growing up, she was consistently told trucking and heavy machines are not a job for women. Those comments only made her more determined to pursue her dream. Today, she is proud to be a professional driver for Carbon Express and paving the way for women driving liquid bulk trucks.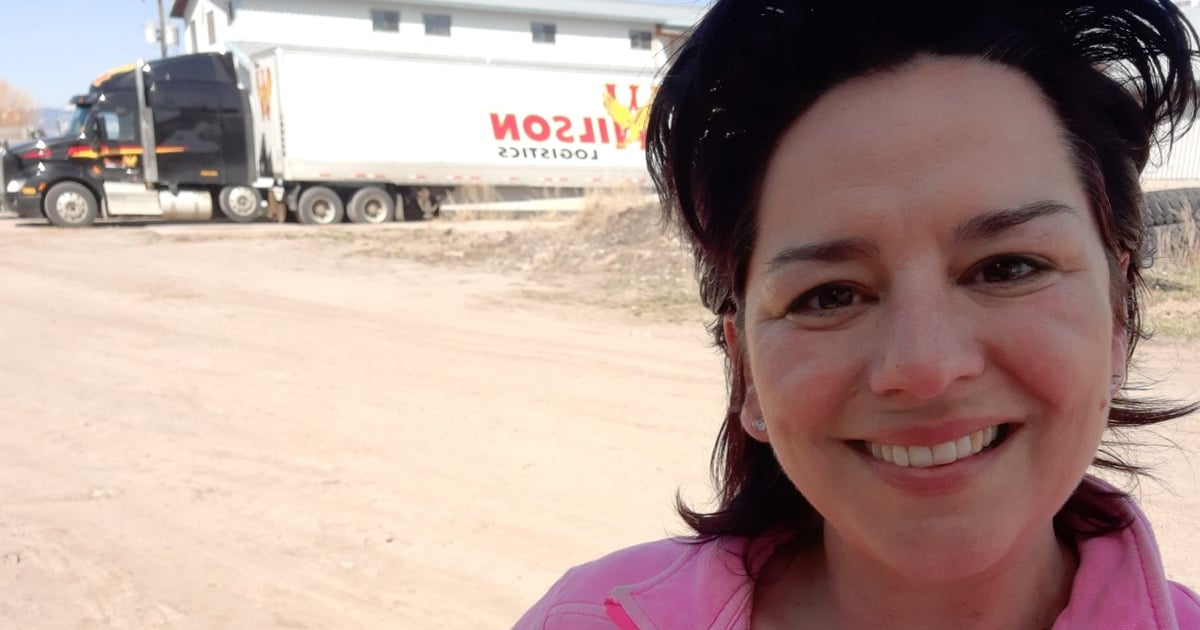 Carina Beebe
Since 1999, Carina has been a professional driver all over the world. She began her professional driving career in Europe, driving primarily curtain van, mostly in Holland, Belgium, and Germany. After a couple of years, she moved on to refrigerated trailers and drove in Scotland and United Kingdom. Driving on the left side of the road was an interesting twist to the driving experience. During this time, Carina delivered flowers and plants throughout Italy, Spain, Austria, Switzerland, and France. In 2011, she moved to Canada where she hauled lumber and oversized loads. Now, she drives for Wilson Logistics. "I have always wanted to drive truck and see the world; I couldn't imagine doing anything else."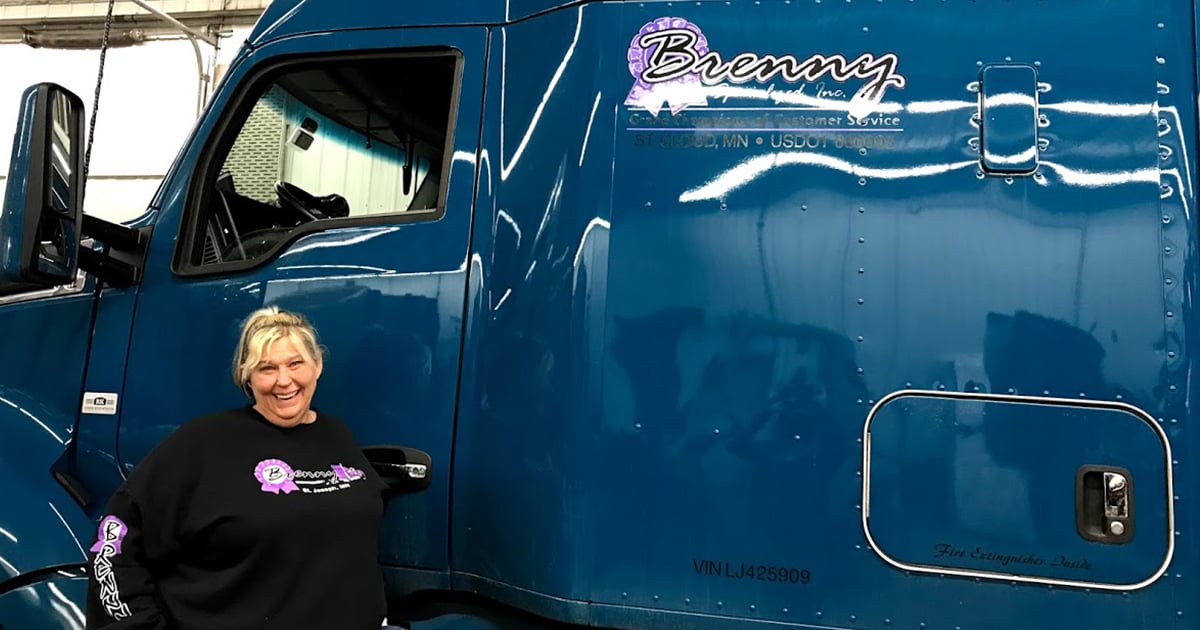 Reanee Swiger-Gray
Reanee has been driving since 2012 and is well over a million miles as an OTR driver. She is consistently one of Brenny Specialized's highest mileage drivers with an impeccable safety record – and she's always looking for ways to improve skills and be a safer driver! She keeps this industry looking and acting professional.
Liz Imel
Liz grew up on a farm and started driving tractors when she was just five years old. When her oldest daughter was out of school and her youngest almost out of high school, she thought, "this is my chance!" and started truck driving school at her local community college. She now has been with Maverick Transportation as an OTR driver for over eight years. "One good thing that came out of the pandemic is that the general public has a newfound respect for professional truck drivers. I challenge every driver to maintain and keep that respect by being true professionals out there—while driving and parked!"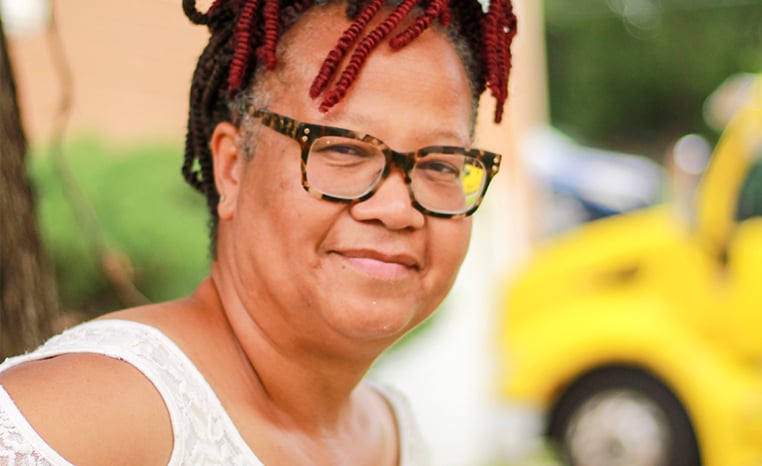 Karen Noel
After working over 30 years in the banking industry, Karen found herself laid off. In 2015, her husband was changing careers and asked her if she wanted to go intro trucking with him as a passenger. "Once I was out on the road with him, I saw other women truck drivers. It never registered with me that women could be truck drivers too." Six months later, she earned her CDL. Now, she and her husband are owner-operators with Forward Air. "Trucking has made me a better person. I've learned patience while out on the road."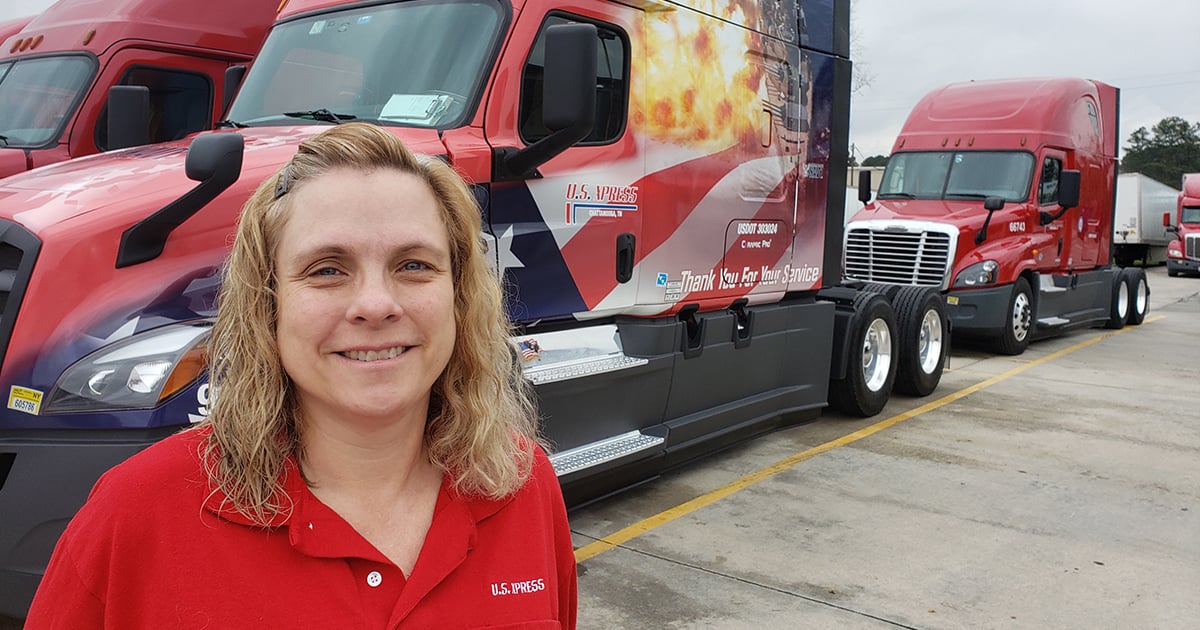 Tracy Gaudette
When Tracy began her driving career, she was in a vulnerable situation. "I was beaten down emotionally and mentally and didn't believe in myself," she said. "By doing this job day after day for five years, I have built up my self-confidence, self-esteem and have realized how strong and capable I am and I will never let anyone take that from me again. I have gained so much, including the ability to finally love myself." In June 2018, Gaudette was selected as US Xpress' Team Driver of the Month and overall Team Driver of the Year the same year. In 2019, she was selected to be a Wreaths Across America driver.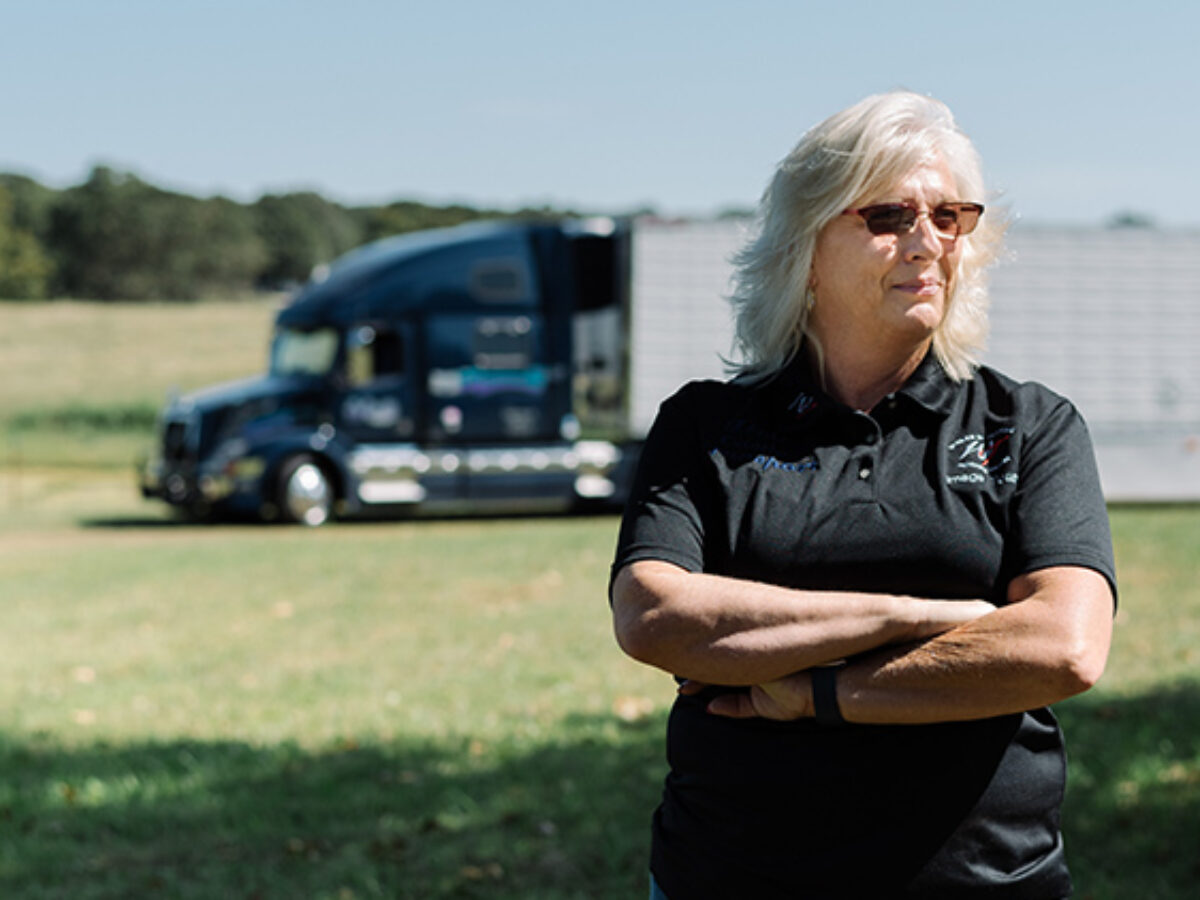 Deb LaBree
Deb's first career was a cosmetologist, but she always wanted to drive a truck. When the time was right, she and her husband obtained their CDLs and became professional drivers. They have been driving team since 2006 and have been owner-operators for the past seven years. With over 1.4 million safe driving miles, she has received six safety awards from Landstar. Volunteering and giving back to her trucking community is a priority for her. "When women tell me they are thinking about trucking for a career, I tell them to DO IT, they won't regret it," she said. "It gives me great pleasure to mentor drivers so that they can reach their professional potential in their careers."
Su Schmerheim
Su is one of the few female solo horse haulers in the nation. "The most exciting part of the horse transport industry is the unknown," she said. "Loading and hauling a live load certainly presents its fair share of challenges at times. No two days are ever the same." She encourages anyone interested in a trucking career to check out a truck show near them. She points out that it is a great way to connect and network with other people from the industry.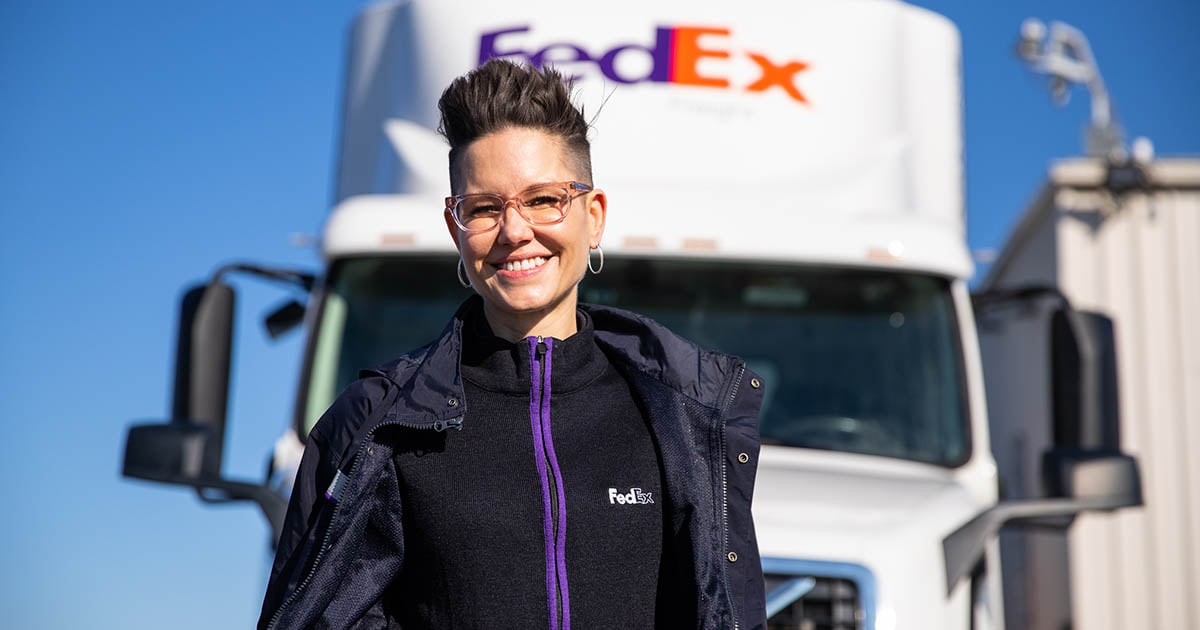 Nikki Weaver
Nikki has been a professional driver for over 20 years. She has more than 2 million accident-free miles and zero moving violations. She was named WIT's Driver of the Year in 2021 and has served as America's Road Team Captain since 2019. She speaks to community colleges about the trucking industry and is an advocate for Truckers Against Trafficking. Her 10-year-old son is proud of her and loves what she does for a living.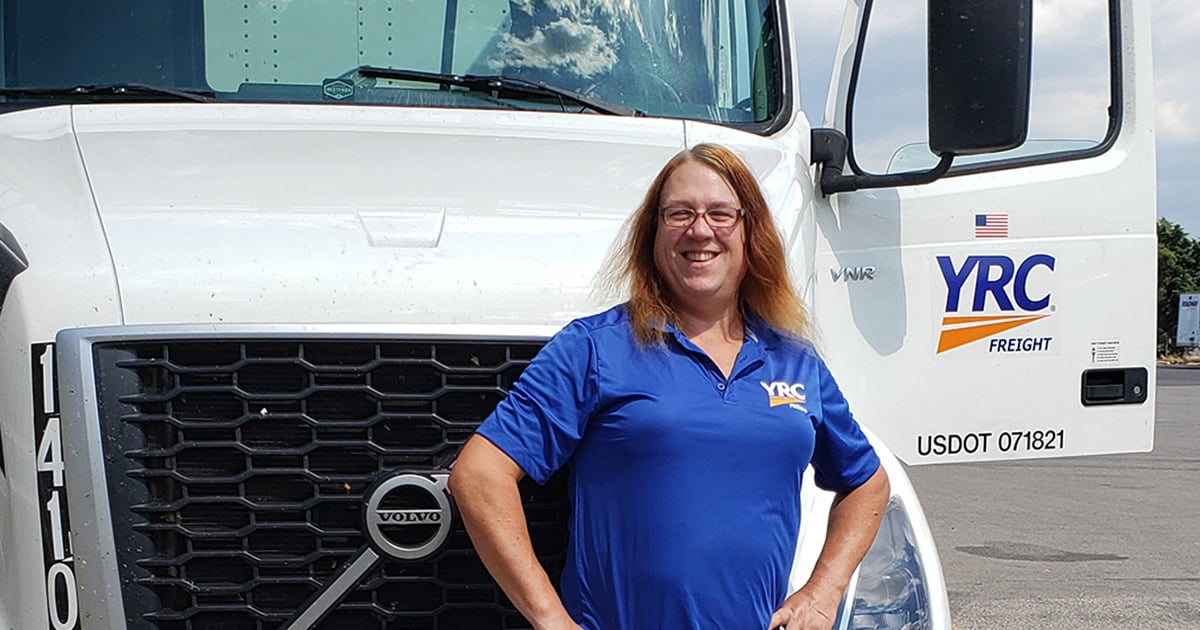 Regan Morton
Regan is a professional driver with 15 years of experience and currently drives for YRC Freight. As a transgender woman, Regan advocates for the growing number of lesbian, gay, bisexual, transgender and queer professional drivers and other transportation workers. She currrently serves on WIT's gender diversity task force.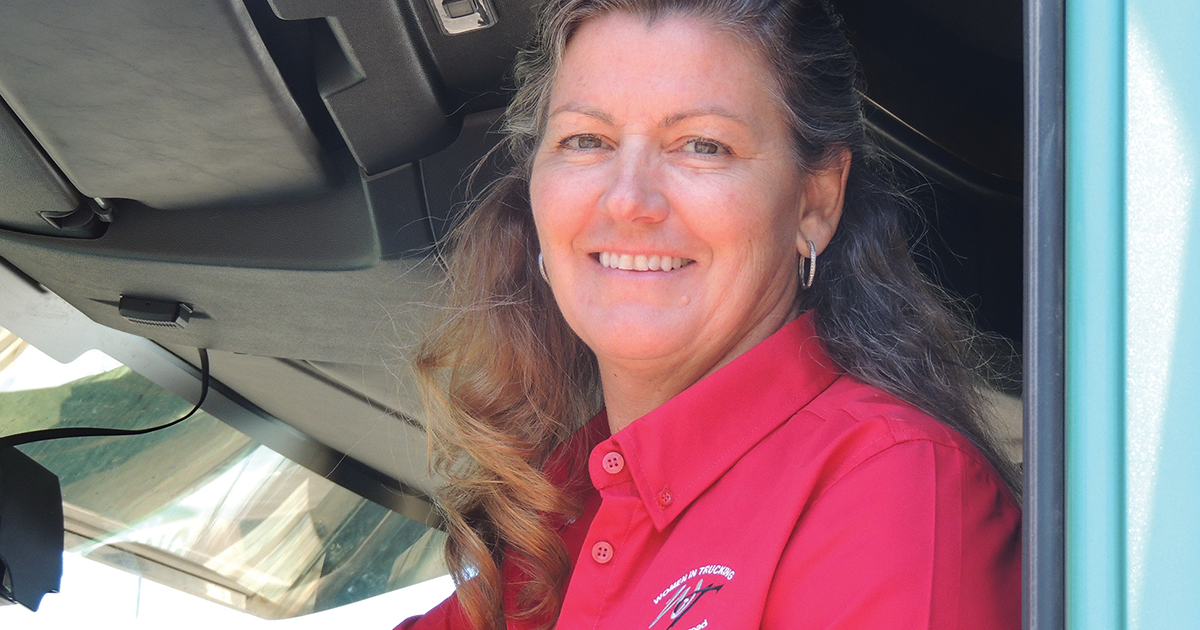 Jo-Anne Phillips
Jo-Anne is the COO of Jeramand Trucking Ltd based in Irishtown, NB, operating a fleet of 22 trucks. She has shared her leadership skills and endless energy over the past number of years organizing and developing the Convoy for Hope – Atlantic, which raises awareness and funds for breast, colorectal, lung and prostate cancers. The convoy has been a rewarding opportunity for truck drivers and the industry to support important research. Jo-Anne and her team have raised nearly $300,000 for cancer prevention, detection and treatment in Atlantic Canada, while celebrating the trucking industry.
THANK YOU, TRUCKERS!
Like this kind of content?
As a member of the Women In Trucking Association, stay on top of emerging trends and business issues impacting transportation, logistics, and supply chain operations, learn the importance of gender diversity in the workplace and the need for more women drivers, and see best practices in encouraging the employment of women in the trucking industry. Learn More