Responsible Care, a Guide for Safety & Accountability
by Highway Transport | Sponsored Content, on Feb 3, 2023 8:55:11 AM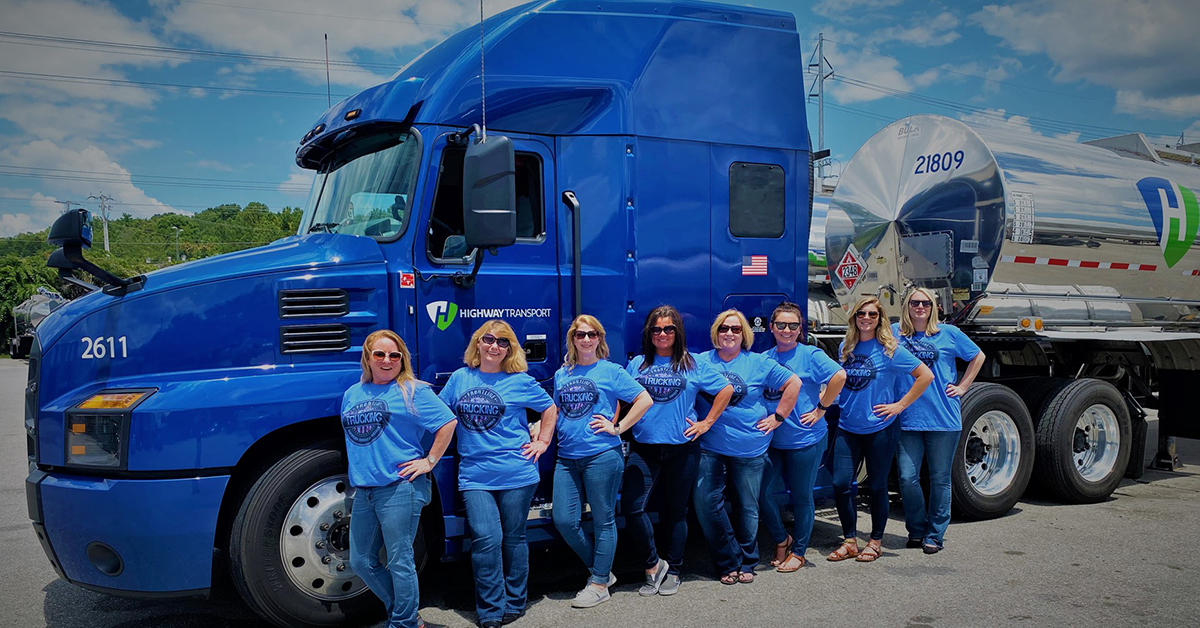 Sports analogies often are applied to business to encourage teamwork, dedication, and drive. One example rings true in Knoxville, TN, between bulk liquid carrier Highway Transport and the University of Tennessee (UT) Lady Vols basketball team.

As legendary Lady Vols head coach, Coach Pat Summitt led her teams to eight national championships, an Olympic gold medal, and a total of 1,098 career wins—the most in college basketball history at the time of her retirement.

To Coach Summitt, responsibility to scholarship and the university was equally as important as dedication to the team and the game. As a result, every single Lady Vol who completed her eligibility at UT earned a degree, earning their team a 100 percent graduation rate.

And as Coach Pat did with her team, Vice President of Safety and Fleet Services Rick Lusby ensures that accountability and taking responsibility are hallmarks of the Highway Transport team.
Take Responsibility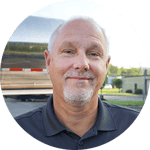 Rick Lusby works with professional drivers and all team members to ensure safety standards are embraced, met, and exceeded. Their road map is clear: They follow the guidelines set forth by Responsible Care.

An initiative started in Canada in 1985, Responsible Care is administered by the American Chemistry Council (ACC). It is the global chemical industry's voluntary initiative to drive continuous improvement in safe chemicals management and achieve excellence in environmental, health, safety and security performance.
For ACC Partner companies, including Highway Transport, Responsible Care encapsulates a commitment to the health and safety of employees, the communities where they operate, and the environment as a whole.
"Responsible Care companies overall have had a 26% reduction in recordable injury since 2010," Lusby said. "And that's just one indicator of success."
Responsible Care Partner companies commit, starting at the CEO level, to four main components of participation:
Signing the Guiding Principles
Tracking and transparently reporting performance on environmental, health, safety, and security metrics
Undergoing third-party audit and certification
Implementing the Product Safety, Process Safety and Security Codes
"Responsibility equals accountability equals ownership. And a sense of ownership is the most powerful weapon a team or organization can have." ―Pat Summitt
Lusby explains that the company succeeds and achieves its accolades by creating a culture of safety across all departments and levels. It takes the buy-in of the leadership, including owners and executives, as well as every person on the team, regardless of role.
That buy-in earned Highway Transport the Responsible Care Partner of the Year Award in 2019, 2021, and 2022, recognizing its superb performance and safety records involved in the transportation of chemicals.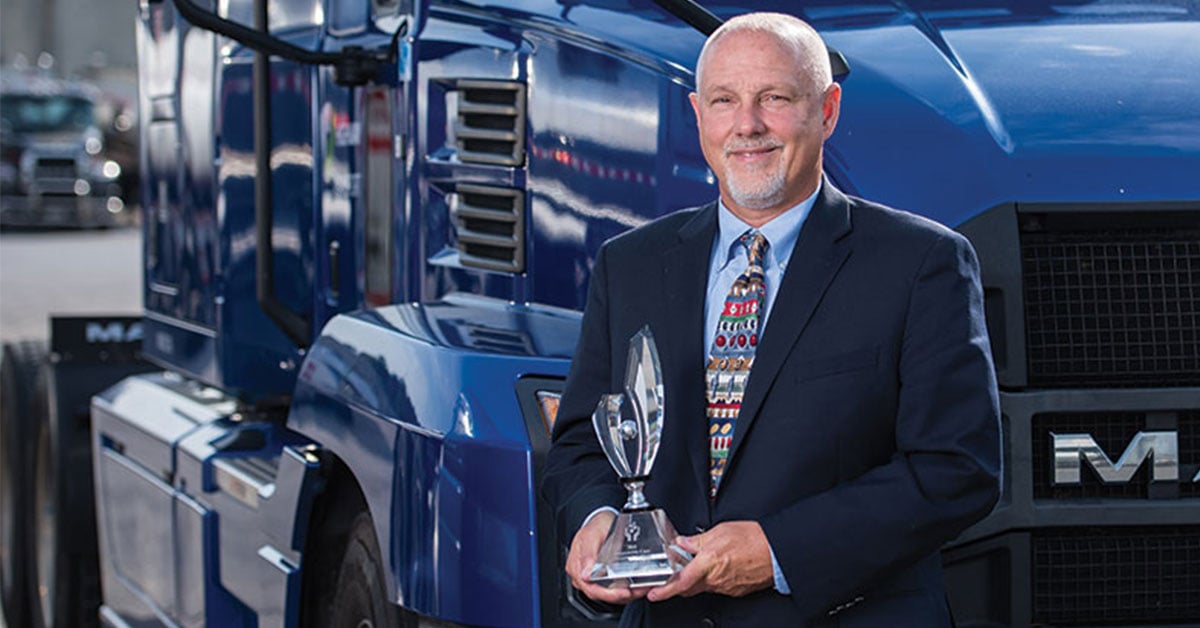 Leverage the Tools
Over the decades, Responsible Care has been able to compile far more data, track more examples, learn from disasters or near misses, and update benchmarks more than any one company ever could. Access to this insight is invaluable, as it informs education and creates new and evolving standards to which Highway Transport aspires and dedicates itself.
"Holding ourselves accountable to our internal policies and procedures is one thing, albeit that's table stakes for a company culture of safety," Lusby said. "Aspiring to third-party, industry-wide, measurable best practices—that is a game changer."

Some organizations may hesitate to participate in a voluntary audit, but he said the outside perspective is invaluable. "Obviously, knowledge is power," Lusby said. "So you may not want to see the numbers at first, but you've got to figure out a way to track and define safety and measure improvement. Responsible Care shows you exactly how to do that. And you can't fix something you don't know."

Highway Transport utilizes the Responsible Care program to oversee safety and continues to enhance its training, technology and tools to address areas for improvement. In the future, this may include incorporating simulated training; currently, it leverages monitoring systems and cameras on trucks.
"In some ways, we're enhancing our training to that of elite sports teams," Lusby said. "When Tom Brady comes off the field, what's the first thing he does? He grabs the tablet and reviews the play. It's the same for us as professional drivers: Let's go back to the film. Let's watch and learn from it—whatever you did right, whatever you did wrong. We're here to coach you and help you improve."
Prioritize Safety
Every ACC Responsible Care Partner adheres to the guidelines to operate in a safe, secure, and environmentally sound manner. This includes completing the reporting, audit, and certification aimed at a universal standard of quality, safety, and sustainability. With the road map from the ACC, any chemical company can ensure accountability to the most current, tested, and proven best practices. And when it comes to this level of responsibility, industry competitors are all working toward the same goal and playing for the same team.
"There's a lot of competitors involved, but when it comes to safety, we all have one goal," Lusby said. "And that's to help somebody else be safer at the end of the day. So, we share accident insight; we share best practices and what we learn. That's a powerful tool. Human life comes before any competitive edge."
Lusby says the buy-in has extended to customers as well, and Highway Transport is fortunate to work with companies who also prioritize safety.
Because customers can track their loads 24/7 in real time through the Highway Transport portal, and drivers can use technology to provide updates on delays on the road, communication alleviates most concerns.
Highway Transport is committed to making deliveries safely and on time, and drivers are trained to start the day the right way and promptly—because you can't make up time.
"If you start late, you're going to be late, so we start on time. But sometimes conditions and circumstances are out of our control," Lusby said. "There's not a load we haul that's more important than somebody going home at the end of the day, the same way they came to work. So, if we can't do it safely, we're just not going to do it."
Make the Commitment
Lusby drove a truck for 11 years, logging nearly 1 million accident-free miles. Now he's found his calling in safety. He encourages others to seek the education, support, and oversight of third-party organizations like Responsible Care within their own industries and professions.
"We have the Truckload Carriers Association and state-level resources like the Tennessee Trucking Association," Lusby said. "Your local community may have emergency preparedness councils and planning meetings. There's a lot of trade associations, resources, and tools out there; you sometimes have to go find them. Just get involved."
"There are benefits to the company financially and otherwise, but if we save lives through safety, that's all that matters."
Like this kind of content?

As a member of the Women In Trucking Association, stay on top of emerging trends and business issues impacting transportation, logistics, and supply chain operations, learn the importance of gender diversity in the workplace and the need for more women drivers, and see best practices in encouraging the employment of women in the trucking industry. Learn More