The Future of Women in Trucking is Bright: NFI Hosts 'Trucks are for Girls' Event
by Women In Trucking Staff, on Dec 14, 2022 9:56:16 AM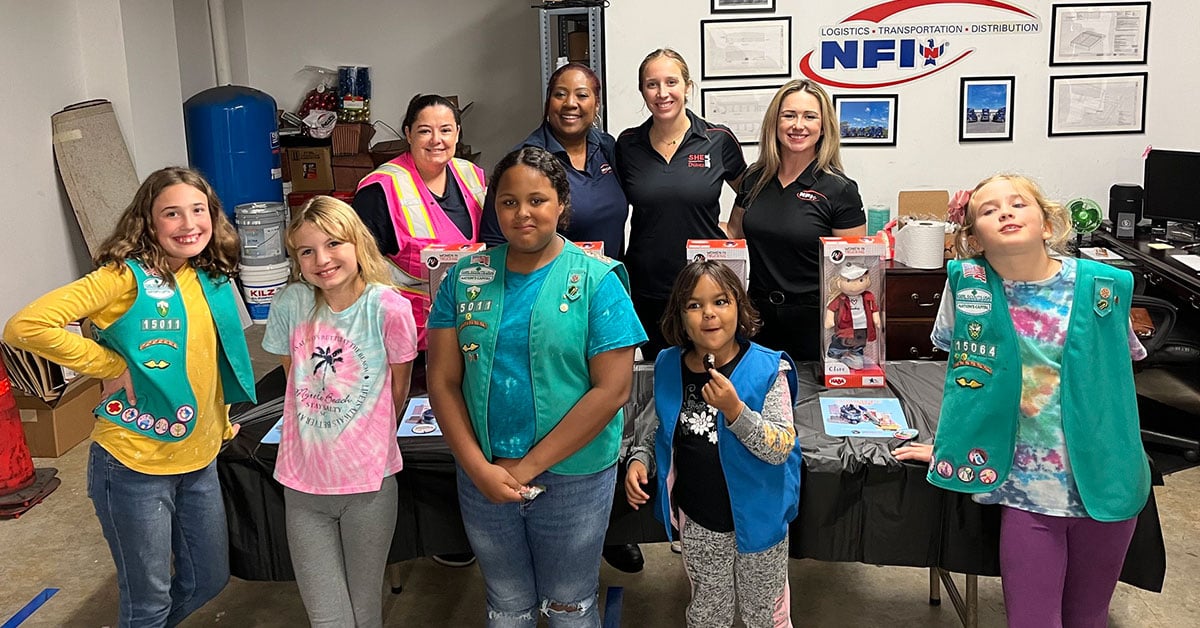 Recently, the local Girl Scouts of Hagerstown, MD got a sneak peek into the world of trucking as NFI Industries hosted its first 'Trucks are for Girls' event. Powered by the Women In Trucking Association through its Girl Scout Transportation Patch program, the purpose is to introduce the younger generation to the industry and its vast career opportunities.
The event kicked off with some Trucking 101. NFI operations personnel and a professional female driver asked the girls about their favorite store and how the products get there - helping to make the connection on how trucking powers the way they live.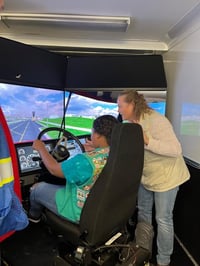 The NFI team followed up with sharing what a professional driver does, along with their favorite part of trucking.
Next, the group headed out to experience the safety simulator. NFI's driver demonstrated how to drive a manual version and shared some safety facts. Then, the girls had the opportunity to do a safety walk-around, climb into the truck cab, see the bed and layout, and of course, honk the horn.
"This was by far their favorite part," said Alexa Branco, Sr. Operations Support Manager for NFI. "They were all constantly laughing and cheering each other on."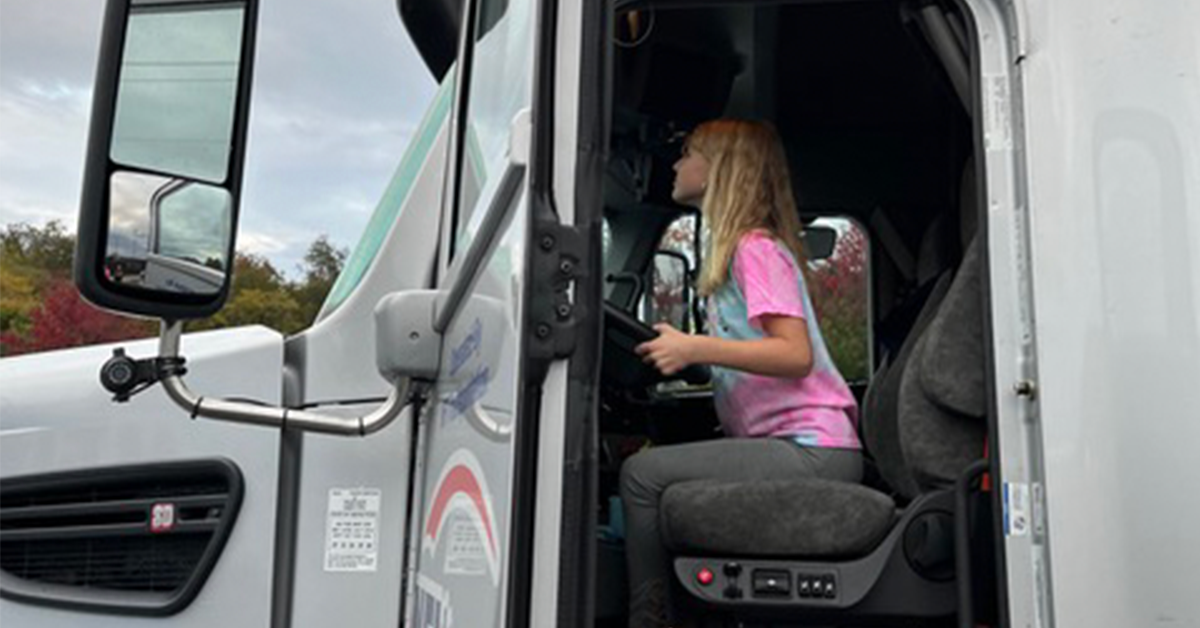 Back inside, the group completed a fun supply chain relay race before enjoying pizza and more conversation.
The relay race activity looked like this:
1. Tape the sticks to tires (pre-trip)
2. Roll (2) tires to pick up chips (load the truck)
3. Drop off the snacks at a table (deliver)
4. Throw the tire into a square or ring it around a cone (parking the truck)

*Repeat step 2-4 for all team members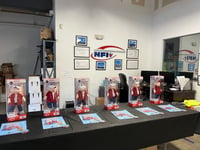 The excitement continued as they each received their Transportation patch, Supply Chain activity book, and Clare, the trucker doll.
As the event came to a close, participants enthusiastically asked when they could come back, sharing how much fun they had.
"After hosting this event and feeling the impact firsthand to the girls, while getting positive feedback from the field," concluded Branco, "We are now providing resources to expand the program nationwide at our NFI facilities and continue to educate the next generation of truck drivers."
Interested in hosting a Trucks are for Girls event with your local Girl Scouts?
Learn More