The Industry Push to Stop Human Trafficking
by Women In Trucking Staff, on Jan 1, 2023 5:45:00 AM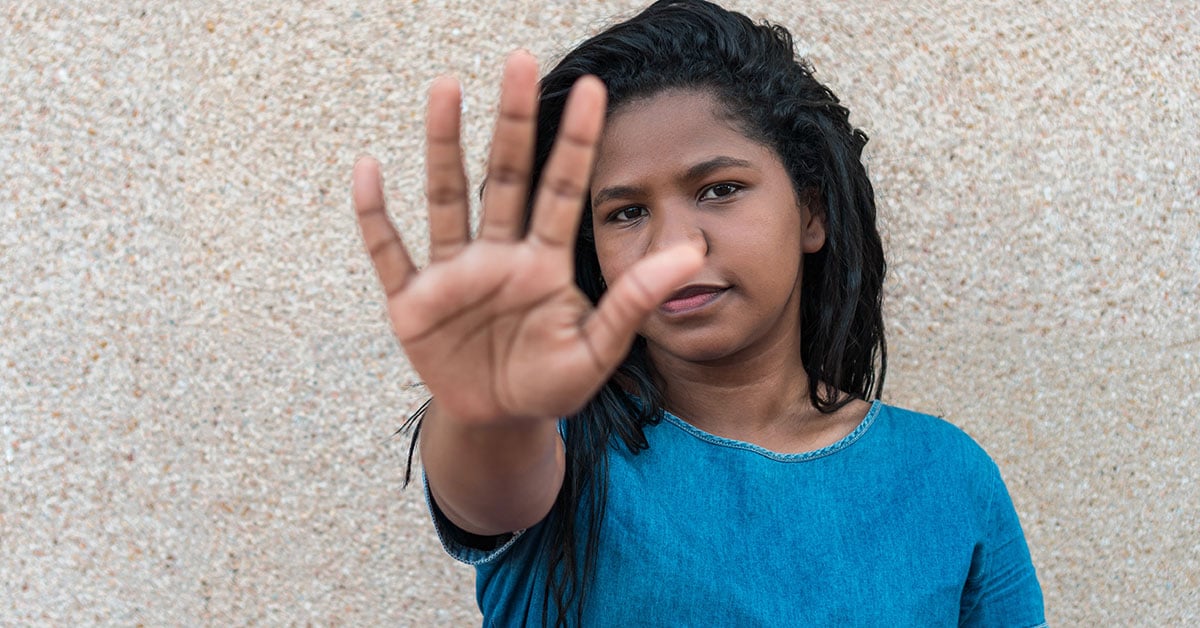 January is National Human Trafficking Awareness Month.
Liz Williamson's mother sold her into human trafficking at the age of six. Williamson's mother used her to make money from child pornography, having a different man pick her daughter up after every ballet class. And, for a reason Williamson could never fully explain at the time, there was never an adult to properly question her situation.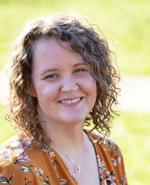 "It's really hard for people to hear that because for most of us, we think human trafficking is something that happens far away and can't touch people we love," she says. "People don't want to confront that."
Williamson recalls as a child growing up, she ran into challenges every time she tried to draw an authority figure's attention to her issue. When she tried to let an adult know what was happening to her, something would get in the way, whether it be her mother telling others she was a promiscuous child or the adult simply not wanting to get involved in helping a child caught up in trafficking crimes.
Williamson says her mother had some medical knowledge from being a nurse and was able to take care of most of her visible bruises and marks. Williamson says she realized by the fourth grade that what was happening to her was wrong and not normal. After graduating high school, she was able to move away from her mother and found a way to go to college in Florida. Unfortunately, with no way to stay in the state during school breaks, she was forced to return home. The trip resulted in her meeting a man that would pimp her out for years. Williamson was able to escape human trafficking 12 years ago at the age of 23.
Truckers Against Trafficking
Truckers Against Trafficking (TAT) was introduced to Williamson through a friend. As a survivor of human trafficking, she was interested in discovering ways to bring awareness to child human trafficking. Today, Williamson is a training specialist and survivor leader for TAT.
"Truckers Against Trafficking exists to equip, encourage, empower, and mobilize members of the trucking business," she says.
"Really it's an industry that wants to learn about the red flags of human trafficking."
Williamson says trucking companies can use the information provided by TAT to train their drivers to know what to look for if they see a potential trafficking situation.
"Traffickers know what to look for," she says. "They look for someone who's weak and vulnerable, and they prey on them. They truly are predators."
Williamson pointed out truck drivers who go to different cities and stay for extended periods of time are targeted by traffickers. She says traffickers will bring girls to these areas in hopes of finding customers who are lonely or interested in buying a girl to relax. TAT's Empower Freedom Program offers individual certifications as well as organization-wide programs where drivers receive training tools and are given access to the national hotline.
How to Identify a Trafficker
Williamson says more conversations around human trafficking are starting, and it's important to continue to reach out to local communities and make them aware. She says there are still a lot of people who feel uncomfortable talking about human trafficking and are unsure of how to identify a trafficker. "If we just train people to see what they need to look for, we could potentially have an opportunity to change a life," Williamson says.
She mentioned several physical characteristics that can be spotted by someone who may be a potential predator, such as tattoos of the word "Daddy" in relation to ownership or a young woman wearing short shorts and walking around "alone" in a truck parking lot.
"I think traffickers really are hoping that we remain naive to their tactics, and that they can continue on to make money in the way that they do," she says. "If there was no market, if there wasn't a demand for 'the product' that they're selling, they would sell something else. So as a community, as a culture, we really have to stand up and say, 'I don't want human beings to be bought and sold in any industry that I'm a part of.'"
Williamson says she encourages everyone to put their local National Human Trafficking hotline number in their phone. "So that way, if you are out and you do see something, don't wait, don't say, 'Oh, I'll call later.' Call right then," she advises. "So that way, you're not missing an opportunity to potentially make a difference."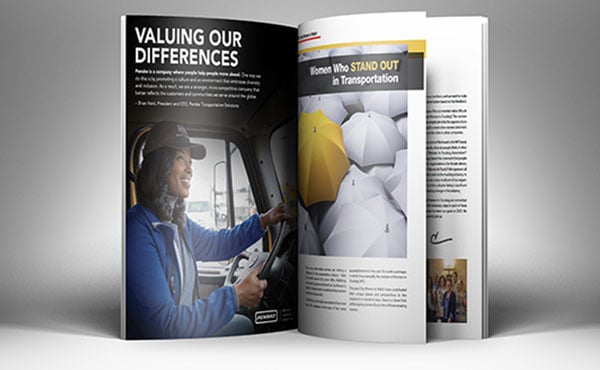 This article was originally featured in Edition 3 of 2022 in our official magazine, Redefining The Road. Download today!
Like this kind of content?
As a member of the Women In Trucking Association, stay on top of emerging trends and business issues impacting transportation, logistics, and supply chain operations, learn the importance of gender diversity in the workplace and the need for more women drivers, and see best practices in encouraging the employment of women in the trucking industry. Learn More