Why Women are the (Right) Answer to the Trucking Industry's Driver Shortage
by Lauren Domnick, on May 20, 2019 10:00:00 PM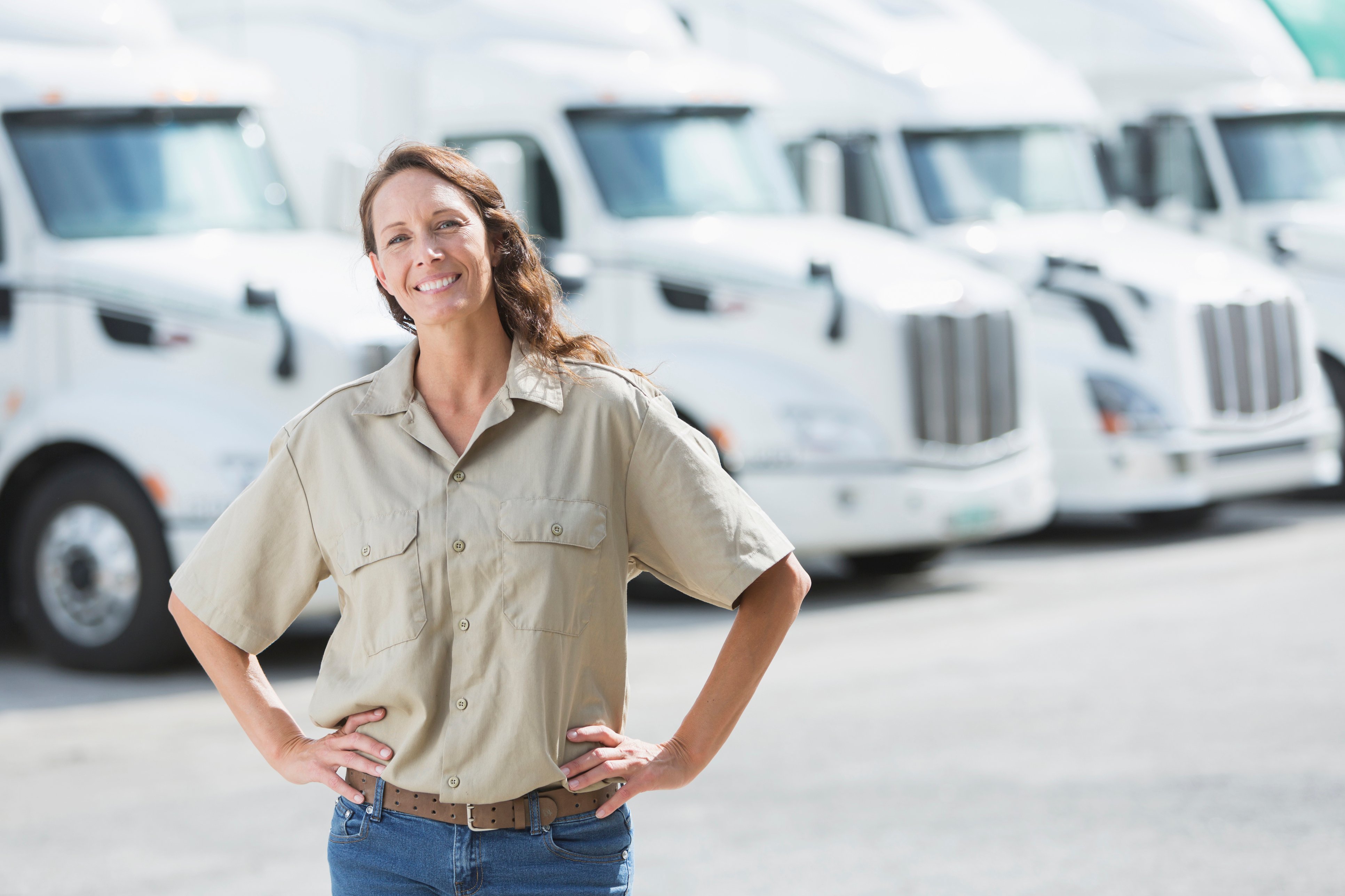 As the trucking industry struggles with how to solve the increasing driver shortage, many companies are taking a different approach to recruiting. The demographic pool is widening as organizations focus efforts on hiring veterans and recruiting young talent out of school, but there is one key demographic the industry is ignoring. According to data from Omnitracs, women account for only nine percent of drivers. The opportunities are endless when it comes to recruiting women truck drivers, but it doesn't stop at just filling the driver's seat. When you do the analysis, women are a proven asset to organizations, as female drivers have lower turnover rates, fewer accidents and more miles logged.
In October, ATA reported that the turnover rate for carriers with more than $30 million in annual revenue rose to 98 percent in Q1 2018. With driver turnover being a top concern for companies, women just might be the answer to reducing employee churn. Omnitracs' data shows that men have higher turnover rates compared to women, making female drivers a more reliable bet for businesses. When it comes to voluntary turnover rates, almost half of men (49 percent) left positions in the last year, compared to only 35 percent of women – a 14 percent difference that could make a large impact on the workforce.
Data also shows that women have fewer preventable accidents and they log more miles. In the last year, women truckers were involved in 2.77 accidents per 100 drivers versus men who were involved in 3.38 accidents per 100 drivers. Women have also had fewer rollovers and rear-end colisions making them safer, and often more reliable employees. Omnitracs' data from the last year shows that women averaged 7,995 miles per month versus 7,383 miles logged by men. Data also shows that between October 2016 and May 2017, women averaged more than 7,500 miles per month, a record-breaking average that men have never reached to date. Women being involved in less accidents and logging more miles in week long periods increases the fleets overall efficiency and productivity. While hiring women is a long term solution to the driver shortage, they also bring greater advantages to businesses and the industry.
While it's clear that women are great candidates, what is the next step for the industry? Carriers, fleet operators, vendors and associations need to join forces and brainstorm the best ways to recruit women, showcasing truck driving as a viable and appealing option for them. Current initiatives are underway to bring safety and wellness to the roads – from secure sleeping areas to access to healthy food, but is it enough? The only way the gender gap will continue to close is through continued education of the benefits of having women behind the wheel and for managers to begin making strides to hire women in for these positions.