Building a Business Case for Diversity & Inclusion
by Women In Trucking Staff, on Jan 5, 2023 9:05:45 AM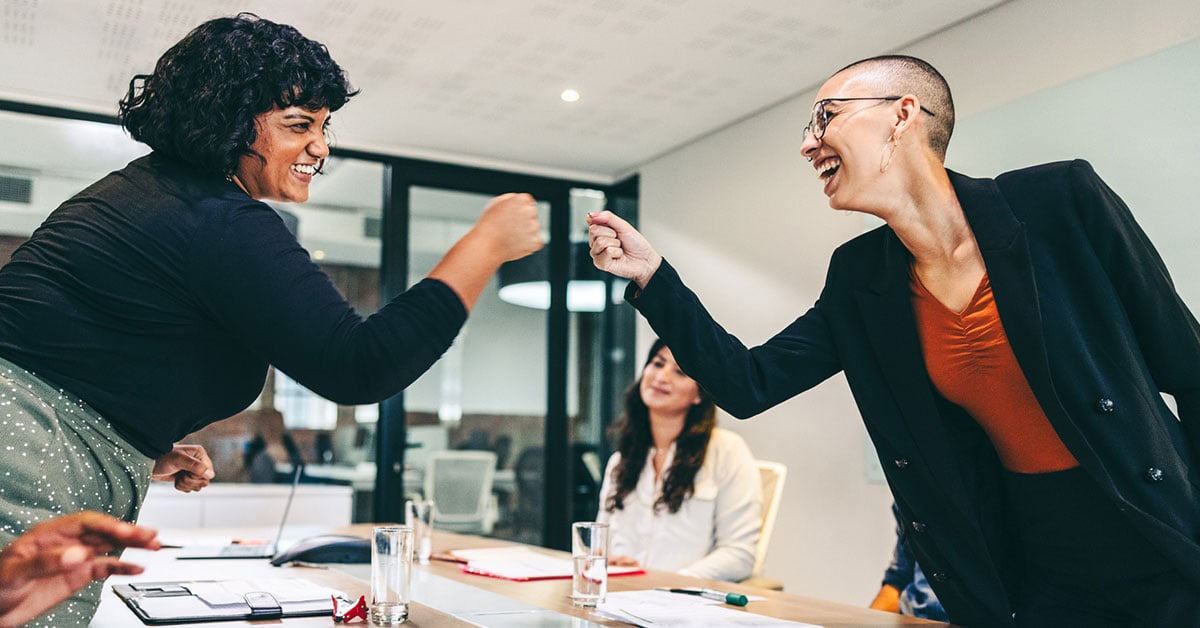 Making diversity and inclusion a cornerstone of an organization's, culture, mission, and strategy is not only the morally justifiable approach, but it can lead to tangible benefits. Consulting firm McKinsey found that companies with ethnically and culturally diverse leadership teams were one-third more likely to outperform on earnings before interest and taxes (EBIT) margin.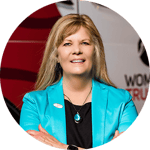 A diverse, inclusive company or industry "is one that values differing viewpoints," says Ellen Voie, President and CEO of Women In Trucking (WIT). Individuals of different gender, age groups, racial or ethnic backgrounds tend to bring a greater variety of life experiences than do individuals with more similar backgrounds. That variety can inform their perspectives. "A more diverse and inclusive workforce will provide insight that the leadership might not have considered without these voices," Voie says.
D&I Defined
Diversity refers to the individual attributes everyone possesses, including gender, race, nationality, religion, education, marital status, and mental or physical abilities. Inclusion refers to creating an environment in which all individuals and groups can feel welcome and confident that the diversity they bring is respected. Employees know they can speak up and their opinions will be heard. To intelligently discuss diversity and inclusion, it's critical to also understand what the terms don't mean. D&I isn't political, nor the province of a specific political party. It's also not marketing or window dressing. To be meaningful, it must be baked into an organization's culture, mission, and strategy.
Incorporating D&I
A number of steps are key when beginning a D&I journey. They include:
1. Clear commitment from leadership.
"The initiative must come from the top and must be established in an environment that truly embraces a more diverse and inclusive workforce," Voie says.
2. The ability to recognize bias.
Bias refers to disproportionately weighting for or against a group, or favoring or disfavoring an idea, often in a way that's unfair. For instance, assuming all individuals of a certain gender or ethnic background possess or lack a specific quality is one form of bias. Penalizing some workers for actions that are accepted from others is another form of bias.
3. Incorporating D&I within the hiring process.
When considering resumes, "blind" the process and remove names that indicate race or gender, Voie recommends. This forces everyone to focus on each applicant's experience and qualities. Similarly, evaluate only the skills required for the job, rather than subjective criteria, such as asking a candidate how he or she handled a challenge, she adds. "There is no right or wrong answer, so only the interviewer gets to decide if the response is good or bad." One example is assuming women who speak assertively are "difficult," while accepting the same behavior from their male counterparts.
Cargo Transporters' Experience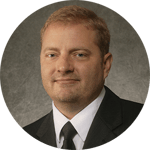 About a decade ago, leadership at Cargo Transporters, an asset-based carrier headquartered in Claremont, N.C., decided to create a more diverse and welcoming environment within their organization, says Chair John Pope. The traditional image of a white, male truck driver role was changing. "We wanted to help facilitate that change, so everyone would know there was a place for them in trucking," he says.
Among other steps, Pope and his colleagues incorporated within company policy specific protections for members of minority groups, including women, employees from different cultural and racial backgrounds, and LBGTQ workers. "It was important that employees knew this wasn't just something we were saying, but that we put it in writing," he says.
Management formed a diversity and inclusion committee that discusses, among other topics, how to reach groups that may not feel fully engaged, Pope says.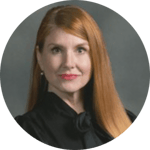 The company's culture also emphasizes respect, says Shelley Dellinger, who leads marketing at the company. For instance, everyone is addressed either by a title, like "sir" or "ma'am," or his or her name. "It's not 'hey driver,'" says Dellinger.
Most employees today feel a sense of pride in the company, Dellinger says. They'll highlight the culture before they mention, say, the equipment. "Employees are proud to tell others they work here," she adds.
Pope says the efforts at Cargo Transporters and by others across the transportation sector speaks to desire of leaders to let everyone know there's a spot for them in the industry. "We're headed in the right direction," he says. "We just have to keep pushing forward."
Expansive Diversity Strategy at Clean Harbors
Now more than ever, companies are recognizing the benefits of a diverse and inclusive culture. In 2020, Clean Harbors (a provider of environmental services and hazardous waste disposal) launched seven Employee Resource Groups (ERGs) that focus on the values that fosters diversity and inclusion by providing support and contributing to individuals' personal and professional development. The company has found there to be meaningful power and value in these initiatives.
Each ERG – Asian, Black, Canadian indigenous/Native American, Latinx, LGBTQ, veterans and women – work toward the same goals – offering suggestions, leadership and passion to areas like onboarding, recruitment, retention and culture/ engagement – but also create their own focus that align with members interests and cultures. The groups are open and available to all employees. More than 2,000 employees are a part of at least one ERG group.
To help guide the ERGs, a group of senior leaders formed a Diversity & Inclusion Steering Committee, which meets bi-weekly to provide support, career growth opportunities and personal and professional development to employees. The committee also collaborates with ERGs to incorporate initiatives and programs that members feel are important to increase inclusivity within the company.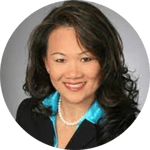 "No work culture is perfect, and we always strive for continuous improvement by hearing from our employees," said Loan Mansy, executive vice president of Sales & Service, who serves as the chair of the Diversity & Inclusion Steering Committee and executive sponsor on the Asian ERG. "The ERGs are really about building camaraderie and bringing awareness to the steering committee on issues that are important to our employees. We will work to position Clean Harbors as a company that everyone knows values diversity and inclusion."
Last year, the ERGs worked with the D&I Steering Committee and the human resources department to add specific language related to LGBTQS2 in the company's benefits and resource guides. ERGs also often host events throughout the country to educate their peers about meaningful points in history or cultural traditions – from Diwali to Lunar New Year, Black History Month, International Women's Day and more.
The company prides itself on listening to employees and their needs by constantly adapting and putting new practices in place. The ERG groups and D&I Steering Committee are the foundation of the company's diversity and inclusion efforts, and through their dedication they continue to make Clean Harbors the best place to work.
Equity & Equality
Another term that's often part of discussions of diversity and inclusion is equity. At times, equity is sometimes seen as similar to equality. The difference? Equality assumes everyone will benefit from the same support. One example, albeit far-fetched, would be offering everyone who arrives at an emergency room the same treatment, whether they're dealing with a heart attack, a broken leg, or a stroke.

Of course, that makes no sense. Equity requires fair treatment, access, and opportunity. It also strives to identify and dismantle barriers that have prevented some groups from fully participating in work or society, such as an assumption that all older workers refuse to learn technology, so it makes no sense to place them in roles that require a knowledge of technical systems.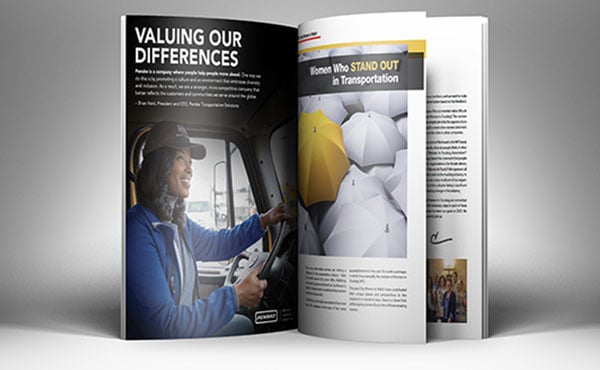 This article was originally featured in Edition 2 of 2022 in our official magazine, Redefining The Road.
Like this kind of content?
As a member of the Women In Trucking Association, stay on top of emerging trends and business issues impacting transportation, logistics, and supply chain operations, learn the importance of gender diversity in the workplace and the need for more women drivers, and see best practices in encouraging the employment of women in the trucking industry. Learn More