Cargo Theft Trends & Prevention
by Nick Erdmann, on Dec 8, 2020 4:21:10 PM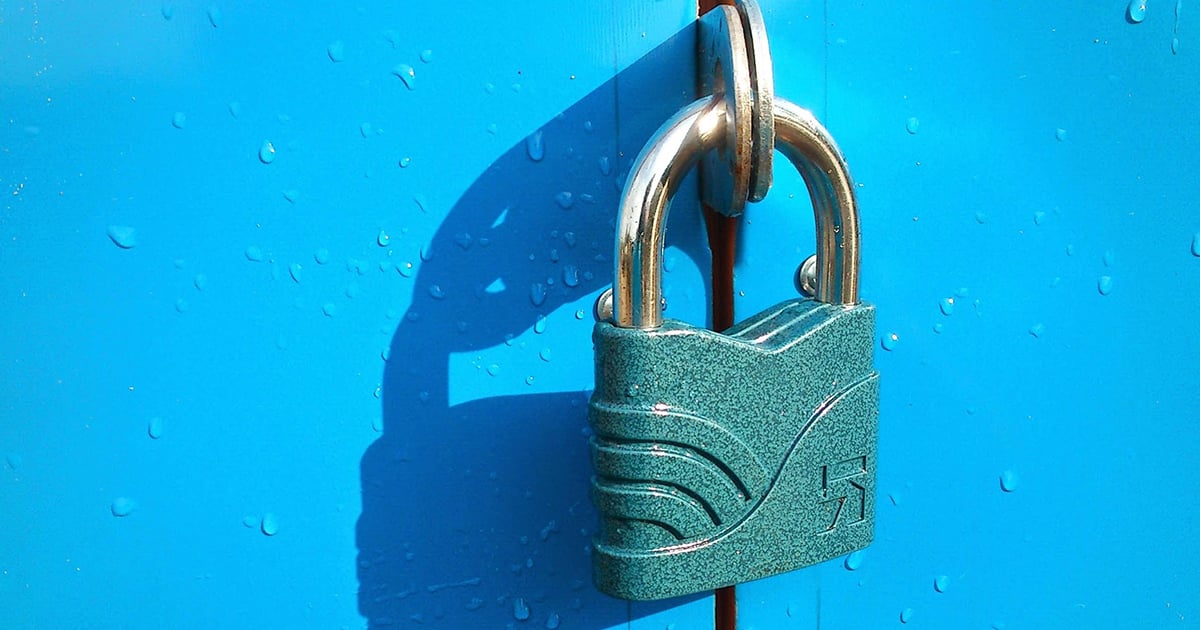 At the 2020 Accelerate! Virtual Conference, Scott Cornell from Travelers Insurance Special Investigation Group and I facilitated an Operations and Safety Interactive Roundtable. Here's a recap of our discussion covering cargo theft trends including pilferage, straight theft and fictitious pickups.
Currently, trucking companies are seeing an increase in all of these theft areas due to the ongoing COVID-19 Pandemic and the increase in freight on the road. Pilferage is an emerging trend in cargo security and trucking companies are seeing it become more of an issue. The states experiencing the highest theft right now are California, Texas and Georgia. Each of these is a major freight hub for commercial goods; Texas and California also have busy ports where theft is occurring.
Pilferage
The roundtable brought up many important security trends trucking companies are facing these days, in particular partial pilferage of trucks loads. Attendees shared information about pilferage and broken seal issues they are experiencing. According to recent CargoNet data, pilferages are a growing problem, "Professional cargo thieves have discovered burglarizing a parked trailer is less risky than stealing the whole trailer." CargoNet reported that "theft of electronics and apparel down in response to COVID-19 Pandemic. When consumers tighten their wallets, cargo thieves respond by stealing more essential goods." Data from CargoNet also shows that, "Truck stops and the parking lots of major retailers and malls were the most common pilferage locations in 2020."
Prevention
We discussed various theft prevention strategies at our roundtable including driver education and communication as well as truck and trailer locks. Theft can be reduced by educating drivers on current theft statistics and trends. Providing drivers with information on where theft is occurring and safe parking locations is becoming increasingly important. Companies are finding various ways to achieve this using technology. Drivers need to continue to be vigilant and keep in mind that, "Freight at rest is freight at risk."
To assist drivers and trucking companies our company, Transport Security, offers various locks to protect trucks, trailers and cargo. At the roundtable, we discussed the Seal Guard ™ Lock and the Adjustable Lock. The Seal Guard Lock protects plastic, metal, bolt or cable seals from tampering. It is permanently installed on the trailer. The lock goes over the seal and is secured with an ABLOY® padlock. The Adjustable Lock protects the trailer or container's back door ABLOY padlock from tampering. Both locks can be keyed individually or to a master system.
Roundtable attendees were also interested in the high security ABLOY Padlocks. ABLOY Padlocks use a series of disc tumblers that function like the tumblers in a bank safe. Only the correct key turned 90 degrees will align the discs and gates. The key can only be removed by reversing it to a stop that automatically rescrambles the discs.
I shared success stories of the ABLOY padlock withstanding physical attack on truck trailers. Attendees also viewed a demonstration of how thieves have learned to bypass the trailer latch to open the rear doors. The Adjustable Lock wraps around both locking rods of the trailer to secure the door.
Overall, the roundtable allowed for us to discuss cargo security trends and different ways to prevent theft including the growing issue of pilferage on docks.
Like this kind of content? Access the 2020 Accelerate! Virtual Conference On-Demand Until March 10, 2021
Premium Access or Standard Access passes will have on-demand access to all educational sessions until March 10, 2021. Just use your login credentials to access all these sessions. If you missed the conference and are interested in buying the on-demand package (only $199!) click here to learn more.