Case Study: How to Build An Inclusive Workplace
by Kenworth Truck Company, on Jan 14, 2020 3:00:00 PM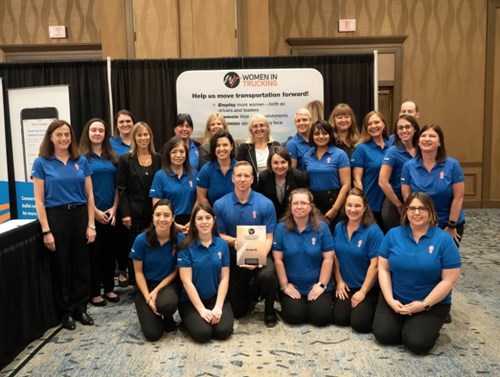 Workplace diversity is critical to maintaining a competitive edge in business today. The varied perspectives of employees fuels greater idea generation, problem solving and innovation, which overall strengthens the company. However, many companies often don't know how to build an inclusive and diverse work environment for its employees.
WIT member Kenworth Truck Company believes that a diverse and inclusive workplace comes from fostering an environment where all employees are encouraged to bring their unique talents, skills and viewpoints to the table, and they have solid initiatives in place to achieve this.
One way Kenworth works to increase the dialogue around cultural awareness and gender diversity amongst its employees is through its Diversity Council. Female leadership is stronger than ever at Kenworth where more than 50% of the company's leadership roles are held by women, well above the national average. Women serve in key roles and contribute essential expertise in the development, manufacture and sale of Kenworth's products. The feedback from the Diversity Council is integral in helping the organization reach its diversity and inclusion goals, leading to more successful, dynamic and productive employees and a positive workplace.
Another way Kenworth focuses on diversity and inclusion is by having a presence within the PACCAR Women's Association (PWA). Launched this year, PWA empowers and develops female talent for leadership roles throughout all of PACCAR's business divisions. Three Kenworth executives currently serve on the PWA steering committee.
Kenworth's diversity efforts were recently recognized by Women in Trucking when the association named Kenworth a "2019 Top Company for Women to Work For in Transportation". This honor reinforces that Kenworth is moving in the right direction towards achieving a more gender-balanced workforce.
"Kenworth is building a robust platform to encourage the growth, retention and advancement of its diverse employees," said Kevin Baney, General Manager for Kenworth. "It's an effort I am proud of and look forward to growing."