Fostering a Connected Culture in a Remote World
by Women In Trucking Staff, on Sep 1, 2021 5:45:00 AM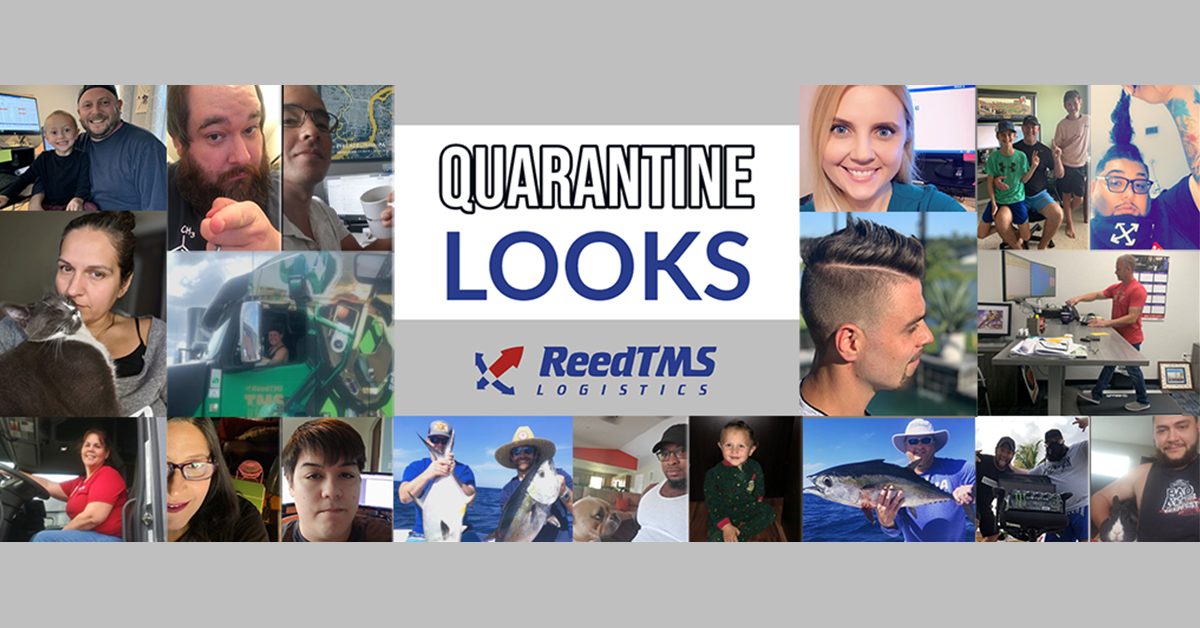 With 375 employees (including 150 drivers) working across seven separate locations around the country, ReedTMS Logistics was connecting with a remote workforce long before the coronavirus pandemic made it a necessity. Even so, when every employee started working from home due to the pandemic, the company had to take those connections to the next level.

"It was a struggle in the beginning," admits Eileen Dabrowski, Director of Learning and Development at the company. "Our close-knit culture makes Reed unique. Prior to COVID, we took our ability to come together as a team for granted. It's entirely different now without 'the glue of HQ.'"
Communication
To keep in touch, Dabrowski encourages supervisors to schedule regular, virtual meetings with each of their team members. "It is so critical to maintain a pulse on the company and on every employee. Making time to let team members know that they are valued goes a long way toward helping those who are working remotely, over-the-road or in a different location feel connected," she explains.
She stresses the importance of giving theseconversations undivided attention. "We're all multi-taskers by nature. People can tell, even over the phone, if you are not giving them your full attention," she says. "It is easy to not feel valued if the person you are talking to is not actively listening and engaging."
Like many companies, Reed has invested in technology and resources to support more virtual communication. "One of the positives of COVID is that our communication has improved significantly," Dabrowski says. A number of platforms help to bring employees together – Microsoft Teams, Zoom, Skype. "The Teams group chat function has been a game changer, she says. "It allows us to engage in discussions and address issues in real time in a safe way. I suspect we will continue to rely heavily on this technology post-COVID."
Training
Working remotely added a new layer of complexity to employee training, prompting the team to look for ways to adapt. "When COVID started, we looked at our curriculum and tested it virtually with an external audience," Dabrowski explains. "We'd ask, 'Where did I lose you?'" The exercise helped to identify important opportunities for improvement.
For example, the team quickly recognized that virtual training on a complex business intelligence platform or load-tracking software could not be completed in just a few days as it could be in person. They now provide the training through mini-sessions with a different cadence.
In addition, they began asking subject matter experts to teach a portion of the curriculum. This helps to provide more perspectives, add variety to the presentation and allow employees to new connections within the company. Dabrowski's team continually solicits virtual feedback on training initiatives, using Constant Contact, Microsoft Sheets, and micro surveys. To encourage authentic feedback, most feedback can be provided anonymously. The company is also implementing a Kaizen program, and employees are encouraged to bring issues to light and suggest solutions.
Employee Engagement
Perhaps the most powerful strategy for forging connections in a remote environment was already widely used at Reed prior to the pandemic: focusing on employee engagement. Dabrowski has always sought out opportunities to bring employees together. Now many of those experiences take place virtually. Executives host online coffee chats to give employees a chance to connect with top leadership. Company-wide virtual happy hours are held to celebrate key milestones. Virtual walk and run events allow employees to interact and stay active.
The company's philanthropy efforts also help to build employee engagement and boost morale. "We feel better as humans when we give back," Dabrowski points out. Due to the pandemic, several long-standingevents were held virtually in 2020, including annual back-to-school shopping with at-risk children and a Christmas gift event for the Mike Alstott Foundation.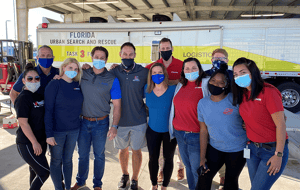 In-person events have been held when conditions permitted, including a summer clothing drive, a Thanksgiving meal for area firefighters and a local road clean-up. Dabrowski makes a point of involving employees in selecting the beneficiaries of the company's philanthropic efforts. Each Reed facility has the opportunity to identify organizations in their local area for charitable giving. "People love to feel part of the process," she says. "Employees vote on charities quarterly and we make a point of getting their feedback after each event – of asking, 'How did that make you feel?'" Dabrowski says the team tries to schedule activities at times that allow more employees to join. For example, the road clean-up event took place at 5 a.m., so drivers could participate.
While widespread vaccinations and lifting restrictions may allow many Reed employees to head back to the office, others will continue to work remotely. Thanks to lessons learned during the pandemic and a long-standing focus on building a connected culture, the future for Reed looks promising.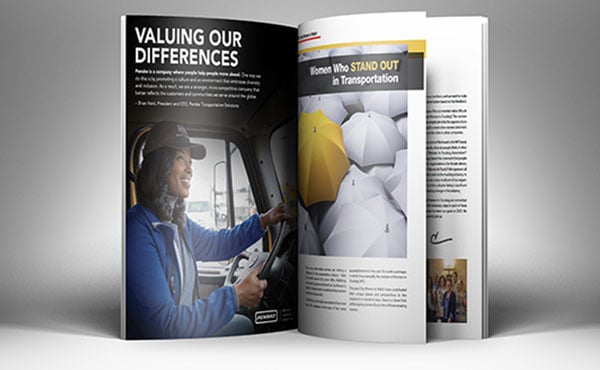 This article was originally featured in Edition 2 of 2021 in our official magazine, Redefining The Road.
Like this kind of content?
As a member of the Women In Trucking Association, stay on top of emerging trends and business issues impacting transportation, logistics, and supply chain operations, learn the importance of gender diversity in the workplace and the need for more women drivers, and see best practices in encouraging the employment of women in the trucking industry. Learn More