The Future for Women in Autonomous Trucking
by Women In Trucking Staff, on May 24, 2022 5:47:16 PM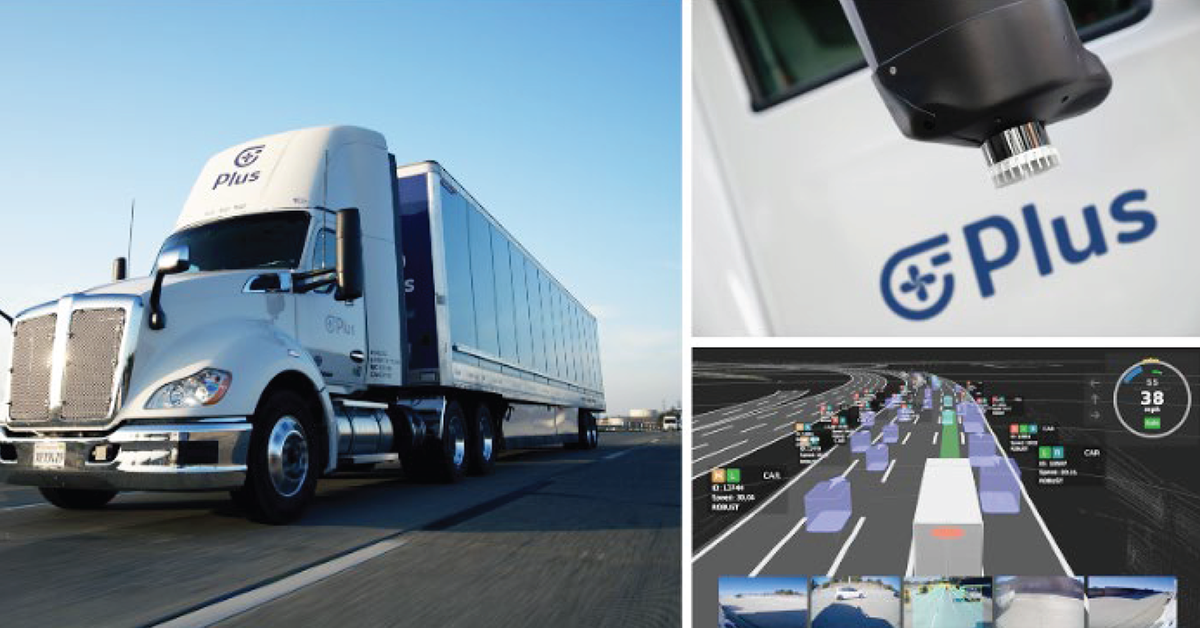 Experts from Daimler Trucks, Waymo, TuSimple, Plus, and Gatik reveal autonomous is here and the opportunities for women in trucking are great.
Tech in the form of automatic transmissions, GPS and driver assist helped provide the first footholds for women in trucking. Tech in the form of autonomous vehicles will help inspire and enable the next great wave of women drivers.

The movement of women in trucking perfectly coincides with the industry's move toward autonomous. Although the two trends are independent, they have the potential to become entwined. Several industry experts from some of the world's leading companies in autonomous technology paint a picture of job opportunity, enhanced safety, and efficiency that is here today—and no longer someday off in the future.

Autonomous trucks are a job creator.
"I think there's really a whole bunch of opportunities that'll open up even as we develop this technology," says Frances Guo, Product Manager for Trucking at Waymo, an autonomous driving technology company.
The new needs she identifies include people to serve as technicians, support customers, inspect equipment, manage fueling, load and unload cargo, record deliveries and dispatch.
Industry observers agree that not only will new roles be created, old vacancies will be filled. The plain fact is that trucking can't hire fast enough to get the 80,000 drivers the American Trucking Association estimates the industry needs.

"I would view this almost more as a complementary mode of transportation. It's not going to take out the drivers that we need today," says Joanna Buttler, Director of Daimler Trucks North America's Autonomous Vehicle Program. "It's actually a supplement for the driver shortage that we see, and it's an additional mode that is offered to keep goods moving 24/7. When drivers have to take a break and need to rest, you have a technology available that can keep going, so to speak."
For that reason, autonomous technology could help alleviate hours of service pressures and inefficiencies by providing a workaround that keeps the wheels moving.
Also weighing in is Shawn Kerrigan, Chief Operating Officer and Co-founder of Plus, a global provider of self-driving truck technology. "Plus's driver-in automated trucking solution, PlusDrive, is already deployed to large fleet customers to help make the long-haul trucking job safer and better, which can help with recruitment and retention of drivers now. With autonomous trucks, drivers can focus on more regional or last mile deliveries which can keep them home and also elevate their jobs to focus on other high value tasks. Studies like the one by the DOT have also shown that autonomous trucks will raise annual earnings for all U.S. workers and increase total U.S. employment."
AV could bring work-life balance to female drivers.
TuSimple Vice President of Business Development Vivian Sun believes there is an opportunity to create positions that are more beneficial to the lifestyles of drivers, especially in the area of long-haul driving where it is most difficult to recruit because of the long hours away from family. "I think long term, our goal is to potentially work with our driver force and with our industry, to really find the driver drops," Sun says. She thinks these especially demanding and hard-to-hire-for jobs could shift to local pickup and delivery enabling drivers to go back home every night with the repetitive weeks on the road potentially being done by autonomous system.
Autonomous trucking executives agree that the long-term future for drivers looks bright because of AV. "To steal one of the quotes from a good friend of mine, Robert Brown who likes to say on this topic: 'If a new driver wanted to enter the field today, we can guarantee that he or she will retire a driver in 40 or 50 years,'" Sun says.
Autonomous Fleets Could Be A Few Years Away
Daimler's Freightliner Cascadia, which leverages Waymo Driver AV technology, will be available to fleet customers in the coming years, according to Guo. Navistar and TuSimple announced in July 2021 that they will partner on an autonomous truck solution. According to Sun, they plan to have the Navistar-TuSimple product in dealerships in 2024. Both partnerships are focused on the Class 8 segment and are currently running pilot programs.
Gatik specializes in light- and medium-duty trucks operating in the middle miles of the supply chain. They've seen a 450 percent increase in autonomous miles driven within the past two years, according to Gatik Operations Manager Brenda Mejia. She sees growth in ecommerce and consumers' desires for everything cheaper, closer and faster as inspiring retailers' growing interest in AV. The ability of Gatik's autonomous vehicles to do fixed, repeatable runs within constrained environments has enabled Gatik's AV solution to be applicable in the here and now, she says.
What's Ahead for Women in Autonomous Trucking?
AV and women in trucking face a similar challenge to gaining wide-scale acceptance. Bias. In both cases, the remedies are the same: demystifying misconceptions and coming together in one voice. Executives in the industry agree that by doing this, the industry can ensure a favorable regulatory reception into the future and a framework for implementing AVs at scale.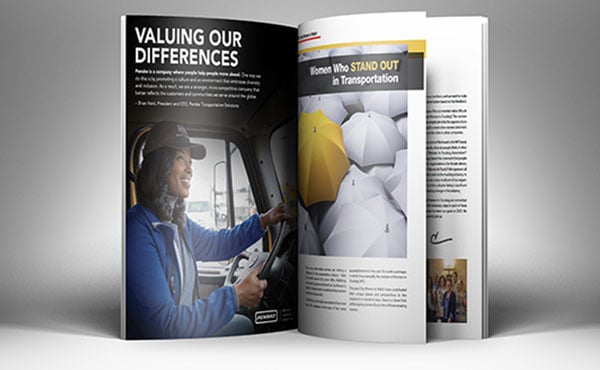 This article was originally featured in Edition 1 of 2022 in our official magazine, Redefining The Road.
Like this kind of content?
As a member of the Women In Trucking Association, stay on top of emerging trends and business issues impacting transportation, logistics, and supply chain operations, learn the importance of gender diversity in the workplace and the need for more women drivers, and see best practices in encouraging the employment of women in the trucking industry. Learn More