HERstory: First Woman NYC Taxicab Driver
by Fran Bernard, on Mar 6, 2023 1:11:40 PM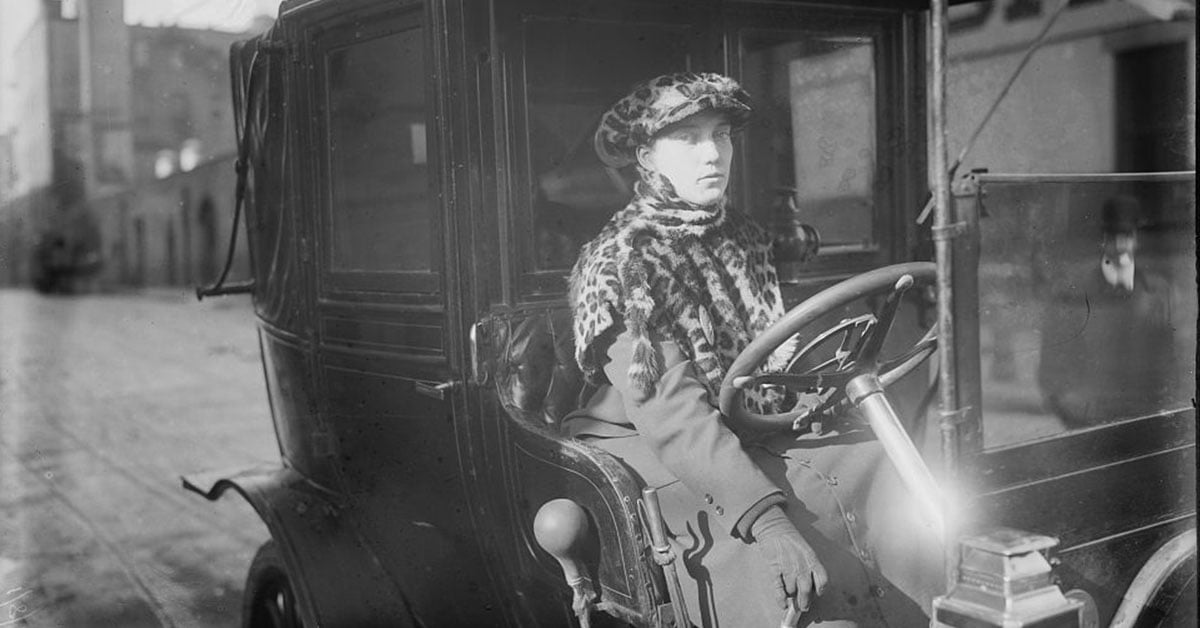 Photo: Transportation History
In honor of Women's History Month, the Women In Trucking Association is taking the time to tell the stories of iconic women who have paved the way for females, whether behind the wheel or in the office, to thrive today in what is seen as a male-populated industry.
Wilma Russey
On January 1, 1915, at a time when women still did not have the right to vote, Wilma Russey made history. Wilma became a high-profile transportation pioneer by launching her career as the first female New York City taxicab driver.
The New York Times headline in the next day's edition proclaimed, "New York's First Feminine Chauffeur Starts Business on New Year's Day." Wilma entered Broadway, New Year's Day at 10 o'clock in the morning, to start work as a taxi driver "her calling", as the New York Times characterized it.
There were a group of men wanting to have the honor of being her first passengers. They asked Wilma to take them for a short ride down the famous New York City thoroughfare. They created quite the sensation travelling down Broadway for several blocks. Feeling that their purpose was accomplished, they proceeded to pay Wilma her first fare and big tip.
Not only was Wilma a skilled driver, but she was also an expert mechanic. She was employed at Dalton's Garage as a car mechanic for more than a year before starting her new career as a taxi driver.
Wilma helped pave the way for other women to pursue similar transportation careers, and she did so with style and grace. Her standard on-the-job apparel included black leather gloves, leopard skin hat, and stole which captured the public's imagination.
When it came to emergency break downs, her strong background as a mechanic gave her a huge advantage over many of her fellow taxi drivers. Women in Transportation History: Wilma Russey, NYC's First Female Taxi Driver – Transportation History
Wilma quickly became a popular local driver with her skilled driving and her signature leopard-skin hat and stole.
Like this kind of content?

As a member of the Women In Trucking Association, stay on top of emerging trends and business issues impacting transportation and logistics; learn the importance of gender diversity in the workplace and the need for more women drivers; and see best practices in encouraging the employment of women in the trucking industry. Join today! Learn More