HERstory: Founder of Mothers Against Drunk Drivers (MADD)
by Fran Bernard, on Mar 6, 2023 1:12:57 PM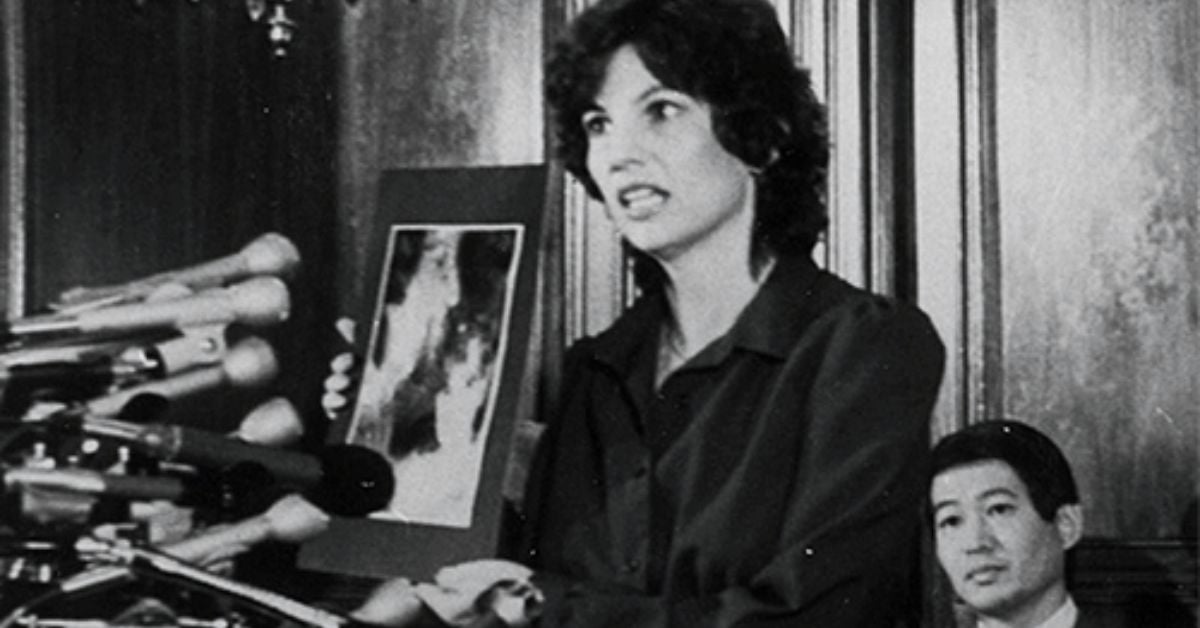 Photo: MADD
In honor of Women's History Month, the Women In Trucking Association is taking the time to tell the stories of iconic women who have paved the way for females, whether behind the wheel or in the office, to thrive today in what is seen as a male-populated industry.
Candy Lightner
One of the most influential safety advocacy groups in the country, Mothers Against Drunk Drivers (MADD) was founded by Candy Lightner. MADD is recognized both nationally and internationally as the moving force behind reshaping the nation's attitude toward drunk driving.
On May 3, 1980, her 13-year-old daughter, Cari, was walking to a Church carnival when a drunk driver swerved out of control striking and killing her. The driver had a record of arrests for driving while intoxicated, in fact he had just been arrested less than a week before on another hit-and-run drunk driving charge.
The policeman explained to Candy that drunk driving was rarely prosecuted harshly, and that the driver was unlikely to spend significant time behind bars. This made Candy so furious that she decided to act against "the only socially accepted form of homicide" and started MADD. "I promised myself on the day of Cari's death that I would fight to make this needless homicide count for something positive in the years ahead" Candy Lightner later wrote.
Candy set up lobbying Governor Jerry Brown, which eventually led to a task force, making her the first member to investigate drunk driving. In 1981, California passed a law for minimum fines for drunk drivers and mandatory imprisonment for repeat offenders.
Candy's efforts led to President Reagan appointing a Blue-Ribbon Commission on Drunk and Drugged Driving in 1982. Soon, legislators passed over 400 drunk driving laws across the country. Candy Lightner of MADD (Mothers Against Drunk Driving) (alcoholproblemsandsolutions.org)
In 1984, President Ronald Reagan appointed Candy to serve on the National Commission on Drunk Driving, which recommended the minimum drinking age be raised to 21 and revoking the licenses of those arrested for drunk driving. By 1985 all 50 states had tightened their drunk-driving laws.
MADD had nearly 400 chapters across the globe and gained two million members within the first three years. The group won another major victory in 2000, when the Clinton administration passed a law tying federal highway funds to states' adoption of the 0.08 blood alcohol content standard. MADD founder's daughter killed by drunk driver - HISTORY
In 1986, MADD first used the term "designated driver." We all know that it is not acceptable to drink and drive. We are all aware of the term designated driver and when we need one. Crash is the word we use to describe these preventable tragedies because drunk driving is a choice, not an accident. MADD Marks 40 Years of Lives Saved - MADD
By MADD's 20th anniversary of their founding, alcohol related fatalities had dropped more than 40% over two decades. Also, states with the toughest drunk driving laws were beginning to treat alcohol related fatalities as murder.
After MADD, Candy has been sharing her expertise as an organizer and campaigner through her company C L and Associates. She is also the president of We Save Lives, a nonprofit to address issues of public safety, and continues to be a strong advocate and community leader against drugged, drunk, and distracted driving. biography.com/activist/candy-lightner
Time honored Ms. Lightner as one of "Seven Who Succeeded;" Esquire picked her as one of "America's New Leadership Class;" and Ladies Home Journal listed her as one of the "Top 100 Women in America. She was chosen by Life Magazine as one of "The Original Thinkers of the 80's" Candace Lightner - We Save Lives
MADD has helped save nearly 400,000 lives and served one million victims since its inception.
"Over time, my efforts helped incite others to action. You kick a few pebbles, you turn a few stones, and eventually you have an avalanche."
Like this kind of content?

As a member of the Women In Trucking Association, stay on top of emerging trends and business issues impacting transportation and logistics; learn the importance of gender diversity in the workplace and the need for more women drivers; and see best practices in encouraging the employment of women in the trucking industry. Join today! Learn More