Over 75% of Freight Market Reprioritizes Budgets Due to Pandemic
by Women In Trucking Staff, on Jul 22, 2020 2:51:00 PM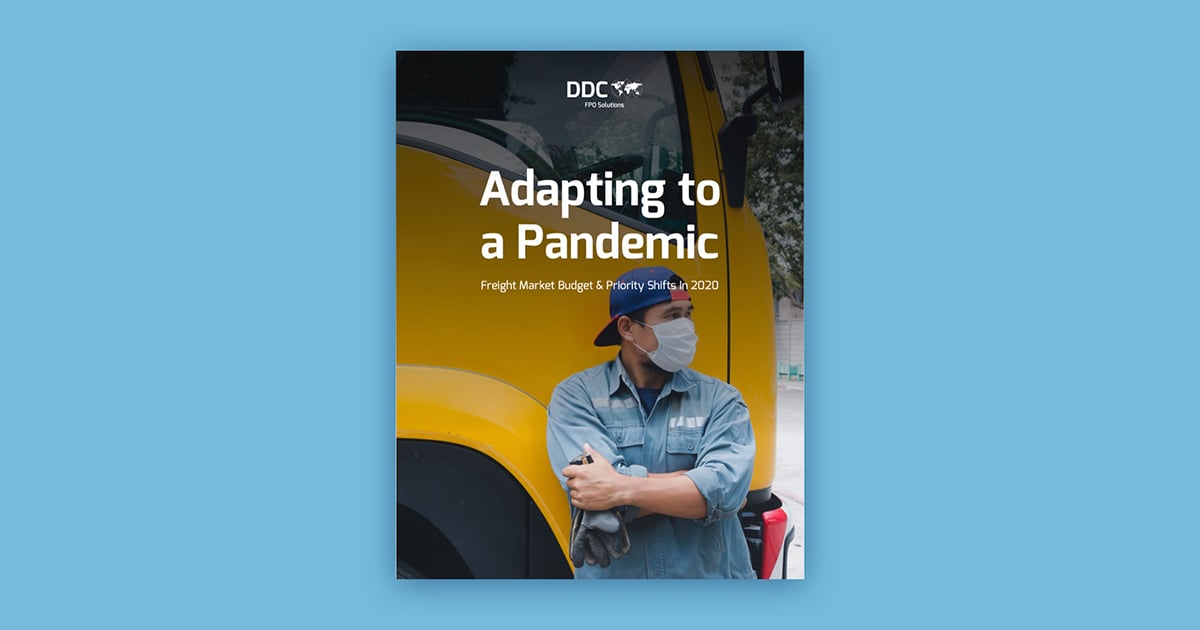 COVID-19 has sent shockwaves through the global supply chain and freight ecosystem, resulting in a highly volatile and uncertain landscape.
While freight activity and product demand plummeted, e-commerce sales skyrocketed, putting new pressure on impacted suppliers, and experts called into question the agility of our supply chain. With new challenges at every turn, organizations have had to completely reevaluate their plans and strategies.
To measure the potential impact on the freight industry and determine how organizations are adjusting to the changing conditions brought on by the pandemic, DDC FPO conducted market research surveying industry executives and decision makers who preside over and represent manufacturers, warehousing and distribution centers, motor carriers, 3PLs or brokers, and freight technology providers. The data sheds a light on the degree of disruption and to what initiatives dollars are being reallocated.
Here are some of the high-level takeaways:
Budgetary Disruption & Reprioritization

Over three-fourths (76.4%) of respondents have significantly shifted their planned spending activity for 2020 from their initial budgets due to the pandemic's impact on the supply chain. Technology providers were most likely to report significant changes to budget allocation priorities, while Warehousing/Distribution Center respondents were least likely to report significant changes.
Staffing & Operations
In the earlier stages of the pandemic, there was a swift downturn in the movement of freight with no clear idea of when "business as usual" would resume. According to respondents, not as many operations employees, warehousing and dock staff, and drivers were needed due to the drop in freight volumes. Additionally, most hiring efforts were put on hold during this time.
Process Management
Technology adoption is a primary way to achieve streamlining operations, and experts expect to see digital transformation — particularly in the form of AI-powered solutions — continue to occur at an increasingly fast rate throughout the industry as companies move away from legacy processes.
According to Donna Kintop, Senior Vice President of Client Experience of DDC, "As a result of the pandemic, many companies are now pursuing operational efficiency with vigor."
DDC does not take its role as a trusted industry partner lightly. As you dive into the report and learn how you can best optimize your plans for the road ahead, don't hesitate to contact their team of experts for assistance via info@ddcfpo.com.
More about DDC
With 30 years of business process outsourcing (BPO) experience as part of The DDC Group,  DDC FPO  currently processes 30% of all LTL bills in  North America  and is well-known for delivering highly successful freight back office solutions, including  Freight Billing,  Rate Auditing,  POD Processing,  Customs Brokerage Data Capture,  and more. The DDC Group is a worldwide network of business process outsourcing  experts powered by a global staff of 7,000 professionals to serve our clients in 40 languages. To learn more, visit ddcfpo.com.