Recruiting Strategies for the Road Ahead
by Michele Wade, on May 11, 2021 4:47:15 PM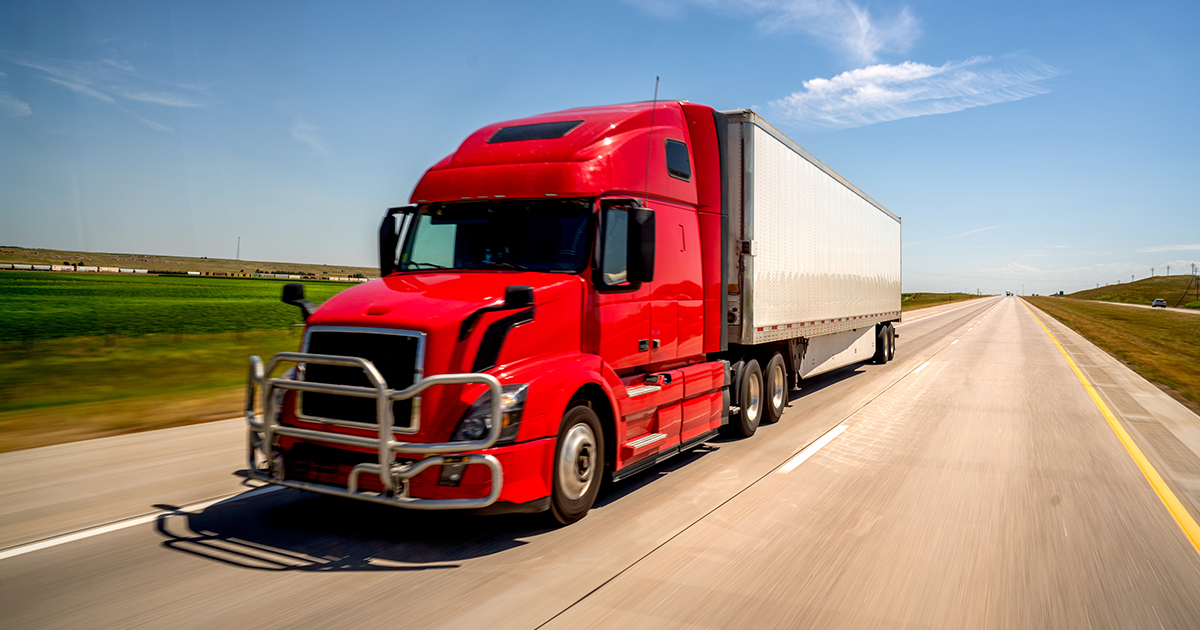 If it seems like it is getting more challenging to find drivers, it is probably not your imagination. "Recruiting drivers today is really hard," says Wendy Bartz, Director of Recruiting Services at DriverReach, a recruiting and compliance management system provider. With a serious driver shortage, heightened requirements for drug and alcohol testing, a backlog in CDL testing and safety concerns due to the coronavirus pandemic, there simply are fewer drivers available.
The industry also is facing an imbalance of supply and demand as a result of the pandemic, says Kimberly Castagnetta, Chief Marketing Officer at TransForce Group, a workforce solutions provider. "We've seen the need for drivers explode in essential industries and lay-offs in others. We need to get drivers in the right jobs," she says.
However, those who are working are less likely to make a change in the current environment. "In a strong freight market like we're seeing today, good drivers tend to stay where they're at because they would take a financial loss if they leave," Bartz says.
Despite these challenges, there is progress. "Activity is up – on job boards and with our branches. The application flow is pretty strong," Castagnetta says. The caveat? "There is a lot of activity, but drivers are looking for the right opportunity."
Focus on Lifestyle
How drivers define the "right opportunity" is changing. In lieu of signing bonuses, Castagnetta says, drivers are looking for incentives like shorter payouts, more days off, greater stability, or a better lifestyle.
Compensation used to be Number One for drivers. Now, the top factor is 'type of route' or 'assignment type,'" she explains. "We're spending a lot of time identifying routes that give drivers more home time. If you can take one or two nights off, that's where we're seeing a 'win.'"
"More drivers are looking for local, homedaily opportunities," agrees Jeremy Reymer, DriverReach Founder and CEO. "That was a trend before the pandemic, but it has been exacerbated by COVID."
The trend could have long-term ramifications that extend beyond the recruiting department, as the need for drivers pushes companies to shorten the average length of haul.
"Going forward, I think we'll see companies looking hard at distribution models," Castagnetta predicts. "How do they get closer to where products are being consumed?"
When choosing geographic locations, it is also important to consider driver availability. "If you're 150 miles from a major city, you're likely to be more challenged in finding drivers," she says.
Adjust Your Approach
In the current competitive environment, recruiters may need to make a paradigm shift to connect with drivers. Reymer recommends considering the driver's perspective.
"Ultimately, you're trying to identify and solve the driver's problem – more home time, better pay, improved benefits… If you can solve their problem, it's a win-win," he explains, adding, "To do that, you need to have conversations – build relationships and build trust."
Another approach that resonates with drivers, Castagnetta has found, is to educate them about the variety of careers available in the transportation industry.
"We point out that driving can lead to other jobs. In fact, several of our drivers have gone on to other opportunities within the company," she explains. "There is so much opportunity in the transportation industry."
Know Your Audience
When promoting driving opportunities, keep your target audience in mind, advises Bartz. If you want to attract female drivers, your marketing materials should reflect that. "Women like to follow other women. To appeal to female drivers, use pictures of women in job posts, videos and other recruiting materials," she recommends.
Highlighting your company's efforts to ensure personal safety can also appeal to women – especially for over-the-road drivers, Bartz says.
Seek Out Referrals
Your current drivers can be your best ambassadors when it comes to recruiting, so never underestimate the importance of your referral program.
"The drivers you get from referrals are likely to be your best candidates, with a good rate of retention. Why not do a better job of building a referral engine?" Bartz asks.
Many referral programs lack structure and sustained attention, she cautions. "You can't just roll out a referral program and forget it until next year. Your drivers should be thinking about it all the time."
Streamline the Application Process
When your recruiting efforts start to gain traction, make sure your hiring process doesn't get in the way, Castagnetta says. A 2020 TransForce Group study shows that 61 percent of drivers are confused and overwhelmed by the online application process.
Bartz agrees, "Look at it from the driver's perspective. This is a highly regulated industry with a complicated application process. You need to offer a mobile-friendly, easy-to-complete application."
In fact, Bartz recommends leveraging technology throughout the recruiting process. Email, text capabilities, CRM functionality, electronic background verification and more.
"In today's environment, you need to be proactive and follow up more," she explains. "Technology makes you more efficient and provides a level of automation. It can help to take some of the weight off recruiters."
With the American Trucking Associations forecasting a shortage of 160,000 drivers by 2028, recruiting will continue to be a challenge for the foreseeable future. Adopting strategies like these may help to give your company a competitive advantage.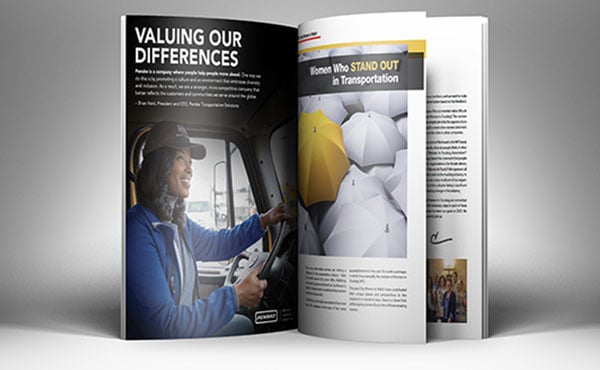 This article was originally featured in Edition 1 of 2021 in our official magazine, Redefining The Road.
Like this kind of content?
As a member of the Women In Trucking Association, stay on top of emerging trends and business issues impacting transportation, logistics, and supply chain operations, learn the importance of gender diversity in the workplace and the need for more women drivers, and see best practices in encouraging the employment of women in the trucking industry. Learn More