Tallahassee Community College Empowers Girl Scouts to Learn About Trucking
by Women In Trucking Staff, on Aug 31, 2022 9:14:52 AM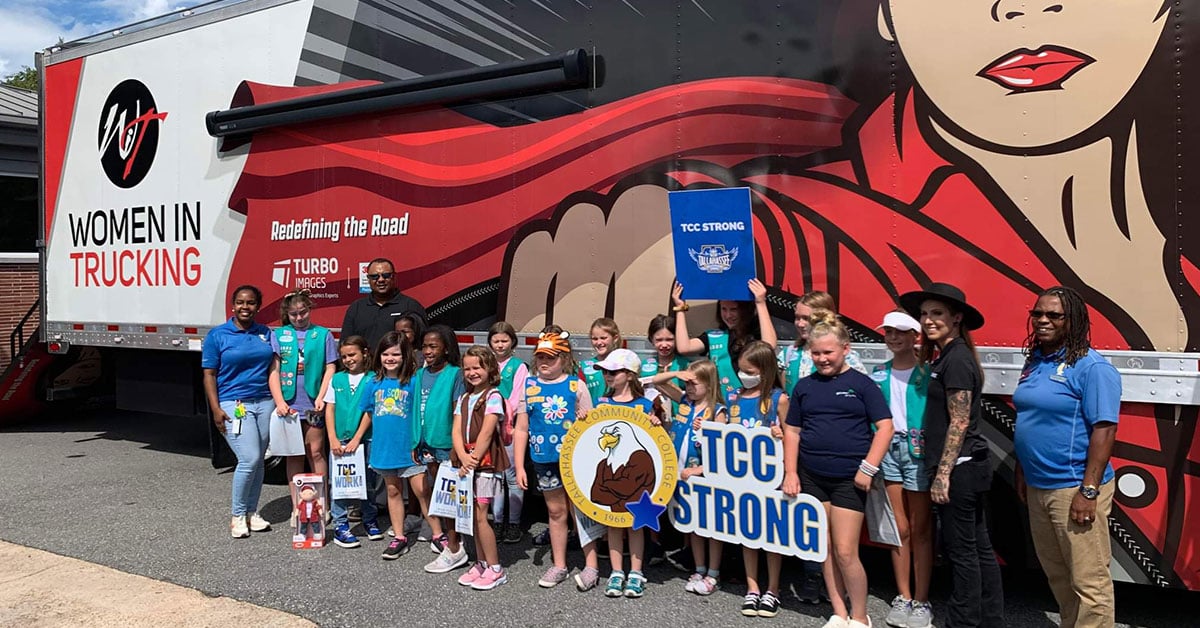 Recently, Tallahassee Community College hosted a Trucks are for Girls event in Tallahassee, FL. The Women In Trucking Association (WIT) powered the event through their Girl Scout Transportation Patch program. Thirty-Eight Girl Scouts from the Panhandle of Florida area participated in the event, which helped educate them on the supply chain.
The girls had an interactive session with WIT Driver Ambassador Kayleigh McCall, where she spoke about the supply chain and her role as a professional driver for Schneider. From ingredients to delivery, the girls learned how their cookies move from point to point until they reach happy customers.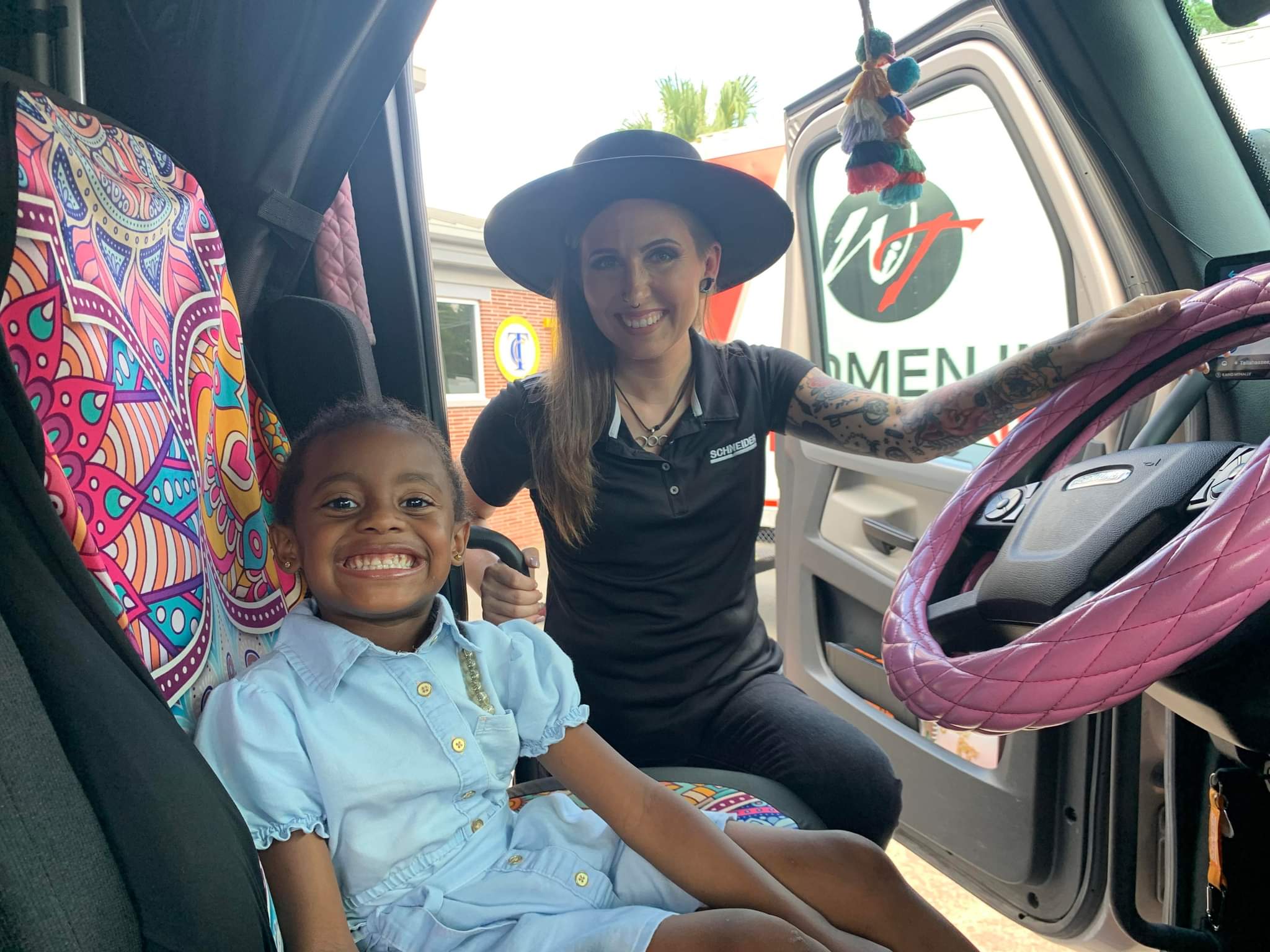 In addition, a tractor from the Schneider fleet was onsite for the girls to check out. One girl even said, "Wow, Ms. Kayleigh, your truck smells yummy. Do all trucks smell like this?"
The group also took a tour of the interactive WITney trailer where they experienced a state-of-the-art simulator and interactive kiosks featuring inspiring stories and career considerations.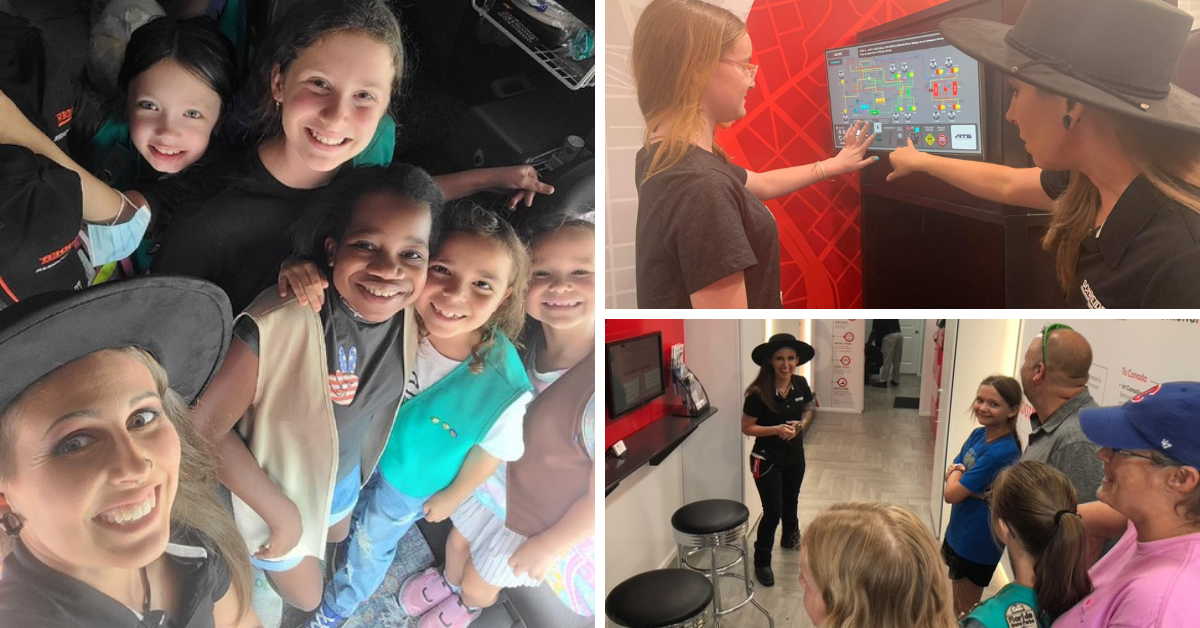 Each girl received a goody bag with their Transportation Patch and a supply chain activity book. Afterward, a raffle was held for ten lucky Girl Scouts to receive a WIT Clare doll.
"I had the best time spending the day with these girls," said McCall. "Being able to talk to them about the trucking industry and show them just a little bit of what we do was so much fun for everyone. The girls especially loved getting to drive on our simulator and touring the cab of my truck."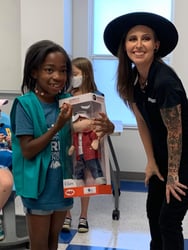 The long-term goal of this program is for girls to be engaged in the trucking industry and understand that their natural talents can serve the industry in the various roles, whether that's as a professional driver, engineer, business owner, technician, trainer, corporate professional etc. This program empowers girls to strive for a career they are passionate about, regardless of their gender.
Special thanks to the event contact Jessica Griffith, and Earl Taylor with Penske who safely transported WITney to the event and helped with the simulator during the event.
Interested in hosting a Trucks are for Girls event with your local Girl Scouts? Learn More