Trucking's Emerging Top Talent: Women
by LaQuenta Jacobs, Chief Diversity Officer, XPO | Sponsored Content, on Nov 22, 2022 7:30:00 AM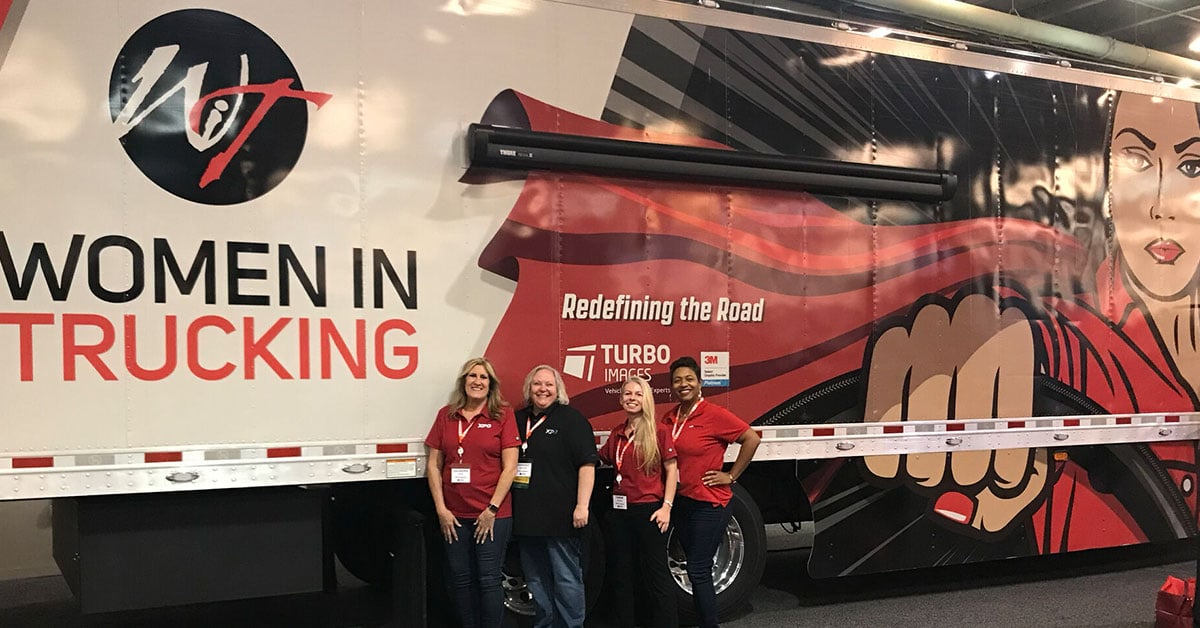 For a long time, we used the phrase 'male-dominated' to describe what trucking was like. It was part of the culture of the industry. I get it, but I see it differently.
Yes, men have traditionally held the majority of the positions at all levels in the industry, from total percentage of the employee population to the majority of leadership roles. It's changing – both here, at XPO, and elsewhere at other organizations – and I couldn't be more excited about the impact this diversity will have on the industry.
At XPO, we want to expand career opportunities to ensure the trucking industry is more gender diverse and offers equal opportunities for advancement across all levels.
Representation matters, and it's not something we're content to just say. We're committed to making tangible changes that we can see and feel.
We've had success in recruiting and retaining more women at all levels of our organization because we're paying attention to what matters most to them. Our global female representation within our employee population is higher than the industry average. Our board of directors is 50 percent diverse, and women comprise 37.5 percent of it. 30 percent of promotions within our organization were awarded to top female talent.
Our culture of continuous improvement is rooted in soliciting feedback from all parts of our organization, especially our frontline workers who are the backbone of XPO. We asked women what would attract them to a career in trucking, and we listened.
More than anything, they're looking for an organization that cares about them and understands the challenges they face, both in their personal lives and in the workplace.
So, we've taken action by increasing our benefits offerings to include enhanced maternity leave, preventative care (through annual mammogram coverage) and leaves of absences.
We've also increased our professional development offerings to employees to make sure they feel engaged and challenged in their roles. This includes Grow at XPO for frontline employees looking to take on more responsibility and RISE, our executive leadership development program.
Within the RISE program, we offer a Women in Leadership cohort for emerging leaders within the organization. Through intense programming centered on developing their leadership style, they also get the opportunity to network within the company and work on solving some of our biggest challenges.
In Europe, we held a female drivers forum where our female drivers spoke about their experiences in the industry, their challenges and how they've overcome them. As an employer of choice, we learned a lot from our participating colleagues about advancements we could make to improve their employee experience.
This feedback prompted us to look at alternative uniforms better suited for women, provide better access to restroom facilities and install alarms in our vehicles. Some delivery points are unmanned at late hours, and the alarms provide an extra layer of safety for all our drivers.
We know that the best possible employee experience for our associates means we'll recruit the best talent and deliver consistently great service for our customers. The face of the top talent in trucking is changing, and we aim to be an employer of choice for the best and brightest in our field.
Like this kind of content?
As a member of the Women In Trucking Association, stay on top of emerging trends and business issues impacting transportation, logistics, and supply chain operations, learn the importance of gender diversity in the workplace and the need for more women drivers, and see best practices in encouraging the employment of women in the trucking industry. Learn More