Waste Management Women Driving Change
by Waste Management | Sponsored Content, on Mar 24, 2021 6:15:00 AM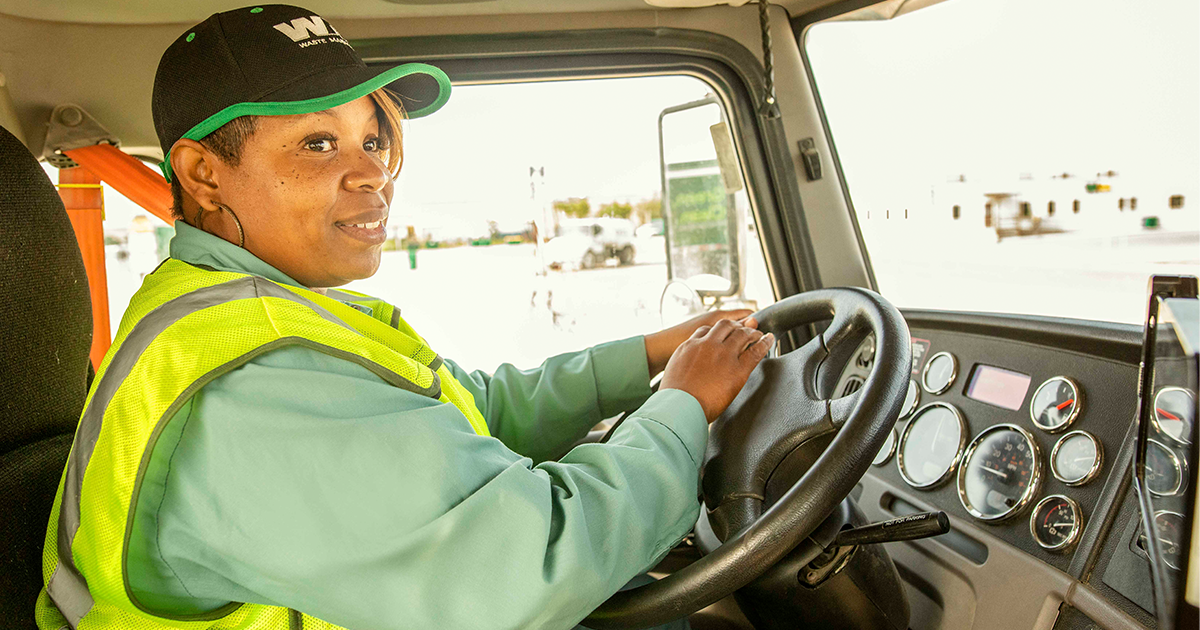 When you think of Waste Management (WM) you most likely think of their big green trucks rolling through neighborhoods, collecting trash and recyclables. Their remarkable fleet logs a lot of miles, safely and eco-efficiently. You might even picture their high-tech renewable gas-to-energy facilities, or the solar installations hosted at closed landfills.



But it's the people behind the wheel, the men and women of WM, driving innovative, exemplary change who most define the company. Whether they're on the road, in offices, or running field operations, WM team members are dedicated to charting new paths to a sustainable future – and that begins with a diverse and inclusive culture.
Lisa Disbrow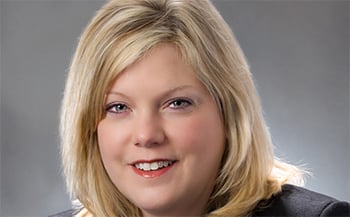 Recently named to Women in Trucking's 2021 Top Women to Watch in Transportation list, WM's Lisa Disbrow is a product and champion of that culture – one that cultivates respect, trust, open communication and diversity of thought and people. Disbrow joined WM over 20 years ago, straight out of college with a degree in political science from the University of Illinois at Urbana-Champaign. Today, she serves as Director of Government and Public Affairs for the company's Heartland Area, a five-state region that includes Illinois, Missouri, Kansas, Iowa and Nebraska. It is a role that is challenging, gratifying, constantly evolving – and a perfect fit for Disbrow.
"No two days are ever the same," she explains. "We are ever-vigilant to the changing needs of our customers, our communities and the environment, and to technology advances that allow us to not only respond to those needs, but to be proactive and lead in providing sustainable solutions."
Disbrow is responsible for fostering a network of relationships with elected officials, state legislators, regulators, communities and customers. While that's a full plate of accountability, Disbrow still steps up to lead at an industry level. In 2019 she was named the first woman to serve on the National Waste & Recycling Association's Board of Trustees, and she was elected Chair of the Services Board of Governors, another first for women in that position.
Disbrow credits WM's longstanding commitment to an inclusive workplace, in which divergent perspectives are welcomed and sought, and as a contributor to robust discussions, thoughtful decision making and impactful results.
"People truly come first at WM, and we commit to taking care of one another, respecting one another, and fostering trust within the workplace. In turn, those fundamental pillars allow us to care for our customers, our communities and the environment."
WM knows that progress is achieved through motion – and keeping your eye on the road ahead. That is why the company set two aspirational inclusion and diversity goals for 2025:
Achieve ethnic diversity in each segment of our workforce, with emphasis on leadership, that is greater than or equal to that of the U.S. workforce standards; and

Lead the industry in female representation at all levels, with a special emphasis on frontline and women in leadership.
The company continues to make tremendous strides in the hiring, promotion and advancement of women at all levels, from engineers and executives to technicians and drivers.
Kelly Rooney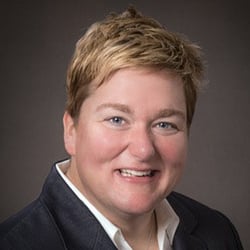 Kelly Rooney joined WM as a teenager and has enjoyed a progression through various frontline positions, including her current role as Area General Manager for the Heartland Area. In that capacity, she oversees the day-to-day operations of the region's collection team, comprised of more than 800 drivers serving half a million residential and commercial customers. Rooney ensures that her team has the required operational expertise, customer service skills, safety awareness and leadership proficiencies to excel and advance. Her respect, admiration and attentiveness to her team make her a valued colleague and role model within our company and industry.
In 2018, Rooney was named to Women in Trucking Association's Board of Directors and is proud to be part of an effort aimed at encouraging employment, promoting accomplishments and minimizing obstacles faced by women in the trucking industry. Women like Rooney's colleague Taylor Krause, a residential recycling driver navigating tight cul-de-sacs and steep roads in Bremerton, Washington.
Taylor Krause
Krause is also a wife, mother and Veteran of the U.S. Navy, having served on an aircraft carrier in the Persian Gulf. Her job then involved directing jets to land safely and being constantly on alert. She brings that experience and "head swivel" acuity to her role with WM. And, as a woman in a decidedly male-dominant field, heads swiveled during her route at first.
"My hiring manager told me I was the first female driver to join the team in about 15 years. I love that! And I love the work, the company, the people and doing my part to help my neighbors and community. And I also hope my presence helps pave the way for more women to follow. I love driving my own destiny – and helping pave the road forward."
Like this kind of content?

As a member of the Women In Trucking Association, stay on top of emerging trends and business issues impacting transportation and logistics; learn the importance of gender diversity in the workplace and the need for more women drivers; and see best practices in encouraging the employment of women in the trucking industry. Join today! Learn More