Why Women-Owned Transportation Businesses Thrive
by Michele Wade, on Jan 6, 2020 3:56:00 PM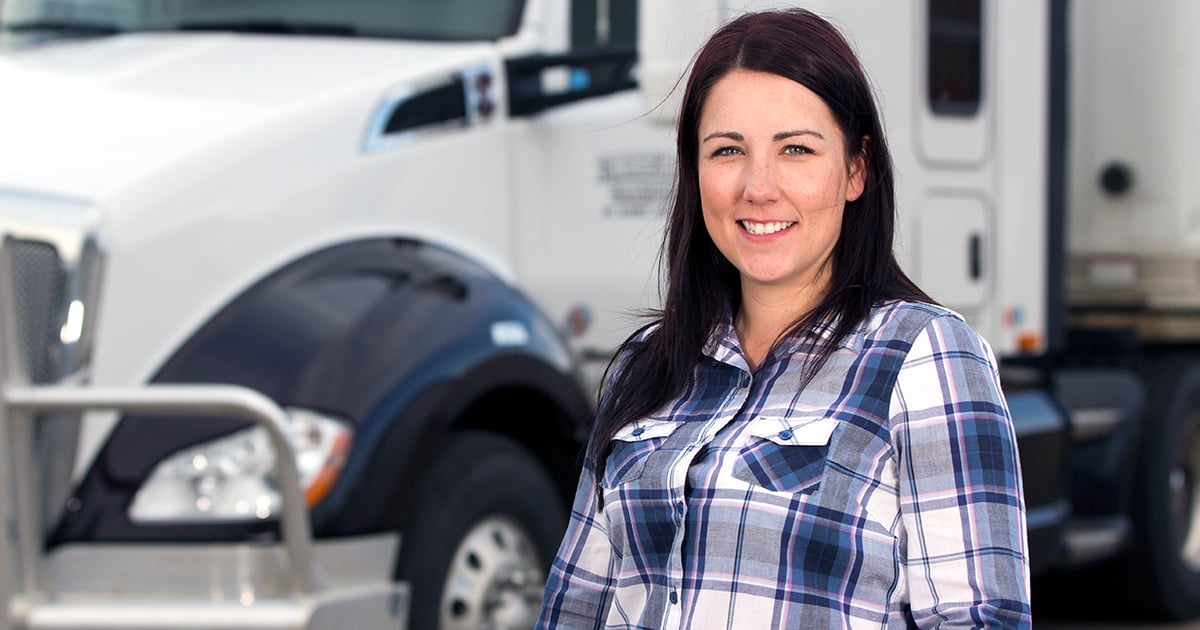 The number of women-owned businesses is growing 2.5 times faster than the national average and has more than doubled in 20 years, according to American Express' annual State of Women-Owned Businesses Report.
Whether it's more mentorship involving women or increased experience, confidence and education, this trend of growing women-owned enterprises (WBEs) also is happening in transportation and logistics. What are some of the factors driving this trend?
Women can make strong leaders.
After the death of Autumn Transport's founder Lowell Rieks in 2015, his daughter Julie Andrich became President and CEO. Since then, through Andrich's leadership in reinvesting in this second-generation trucking company, the company expects to increase revenue by double digits in 2018.
As CEO of Bennett International, Marcia Taylor is a pioneer in trucking, consistently starting and extending lines of business over the course of the company's 44 years in response to customer demands. In the last 12 to 18 months, the maturation of start-up Bennett On-Site Services (BOSS) Crane & Rigging and BOSS Oilfield Service and Supply have become profitable entities extending the company into the crane and oilfield arena in Texas.
Women can build strong company cultures.
As president of BCP Transportation, Nancy Spelsberg creates a genuinely fun working environment by scheduling employee appreciation weeks that foster a culture of camaraderie. The company has invested in a driver lounge area where they can rest, relax and get to know each other while playing pool, ping pong and air hockey.
At Veriha Trucking, Karen Smerchek focuses on encouraging others to step outside of their comfort zones. The company culture is based on personal development — creating new opportunities for Veriha associates and the organization overall.
Women can communicate and build strong relationships.
Susan Fall and Marie McGowan are owners of LaunchIt Public Relations. Because they understand their clients, what's important to trucking and industry associations, they're able to partner with clients to create effective programs, sponsorships and messaging.
Women can be innovative disrupters to uniquely serve the market.
Brenda Craig started Craig Safety Technologies and through innovative vision has helped to evolve a company that today offers compliance and safety solutions. In fact, she recently led the company to build an integration with the leading ELD provider, GEOTAB, eScreen/Alere for drug testing and Intuit/Quickbooks to better monitor and simplify the management of an organization's compliance for both personnel, driver files and assets/fleet.
Dr. Gina Anderson, co-founder and CEO of Luma, an instructional design and learning science company that works in the trucking industry, led the direction of DRIVE FIRST, an orientation solution that includes tools and content grounded in best instructional design practices.
Under the helm of Celeste Herpel, Airodyne Industries has received its third patent. The latest is for the innovative design and ease of install associated with their Collapsible Roof Fairings. Like her father who founded the company, Herpel is an inventor, and has an astute sense of business.
Kristen Bond tested and implemented a progressive pay strategy at Force Freight Transport. By compensating drivers for work performed throughout their day rather than only when they are driving, she found that drivers became more thorough with pre/post trip inspections, safer on the road and report higher job satisfaction.
Beth Potratz, founder and CEO of Drive My Way, is completely disrupting truck driver recruiting by treating the driver as a consumer in the employment relationship.
Women can lead their companies to higher recognition.
Under Kristy Knichel's leadership, Knichel Logistics was honored twice by the EPA and named to Food Logistics "Top 3PL & Cold Storage Providers" and "Top Green Providers" lists in 2017.
Garner Trucking's President Sherri Garner Brumbaugh helped the company earn national recognition as one of the Truckload Carriers Association's "Best Fleets to Drive For" in 2017 and earned the Mike Russell Image Award from the American Trucking Associations in 2016.
This article was originally featured in Edition 1 of 2018 in our official magazine, Redefining The Road.
Like this kind of content? As a member of the Women In Trucking Association, stay on top of emerging trends and business issues impacting transportation, logistics, and supply chain operations, learn the importance of gender diversity in the workplace and the need for more women drivers, and see best practices in encouraging the employment of women in the trucking industry. Learn More
NOW ACCEPTING NOMINATIONS FOR 2021