Winter is Here: Weather Alerts Can Help Drivers Be Prepared
by Kam Roshan, Senior Product Manager, Drivewyze | Sponsored Content, on Nov 29, 2022 8:17:54 PM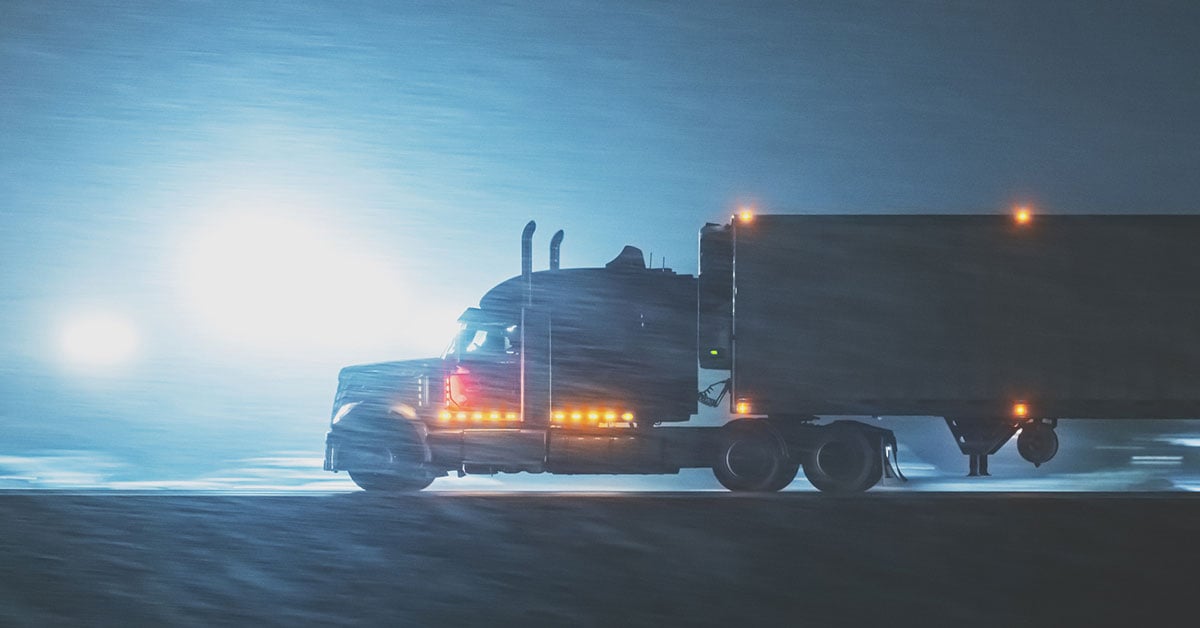 We've all seen it. Every year, the TV news shows cars and trucks that hit a wall of fog or an area where an ice storm made the interstate an ice rink, causing a major pileup. Last summer, a dust storm in Montana caused virtually zero visibility – causing accidents that killed several people who couldn't see the cars or trucks that were stopped ahead. More recently, Hurricane Ian created flooding throughout Florida and other nearby states. And we even heard of a case where an over-the-road driver succumbed to heat exhaustion and died while on the road. Throw in more natural disasters, and drivers have never had so much to worry about when it comes to weather-related driving conditions.
Stats back that up.
The latest FMCSA data shows that weather was a factor in 20% of truck crashes that resulted in death, and 12% that resulted in injuries. It also played a role in 13% of property damage accidents. Putting that into perspective, 5,000 people are killed and more than 418,000 people are injured in weather-related traffic accidents each year.
Simply put, many drivers are moving too fast for conditions that can pop up suddenly and without much warning. Couple that with inexperienced drivers and that dust storm, icy road, severe thunderstorm – or flash flood – can come up quickly. Before they know it, they're in the thick of it.
So, what can be done?
There are apps available that can provide some warning, and progressive or well-resourced fleets have built out their own geo-fencing capabilities to warn drivers of weather events. But, until now, there have been few commercially available severe weather alert systems directed toward commercial drivers.
That's beginning to change. Weather warnings on ELDs and in-cab fleet management systems can now pinpoint extreme or severe weather occurrences in the U.S., giving drivers time to slow down, alter routes, or pull over in severe weather cases. We think it's a breakthrough in driver safety. It's a technology that can reverse the statistic that shows so many deaths caused in part by bad weather.
These in-cab alerts start at up to 50 miles from the severe weather occurrence. Alerts are only delivered when and where drivers need them and are discontinued when the weather threat passes. In-cab alerts with messages like "Snow Squall Warning, Drive for Conditions" can be displayed on the ELD. And, since the ELD is always on, the warnings are always on.
Government agencies are also doing their part to make roads safer for truck drivers. Several states are now providing an even greater layer of visibility. If an accident, or sudden slowdown, has occurred ahead, a Sudden Slowdown message -- 2 or 3 miles before the slowdown -- is given on a ELD so the driver can avoid being involved in a secondary accident. That's critical when you consider that 30% of all crashes are on interstates -- and many are secondary incidents where a truck or car rear-ended a vehicle that was in a queue from the initial crash.
With winter driving conditions upon us, we encourage you to be proactive in helping your drivers 'see' what's ahead of them. Knowing driving conditions before your driver is in the mix will make roadways safer for all.
What Major Fleets Have to Say About the Importance of Providing Alerts to Drivers
According to Gerardo Granados, who is part of C.R. England's safety department management team, weather is every fleet's enemy. To help drivers, the company began geo-fencing their own weather alerts.
"We have a fleet of 4,000 trucks, so we began to identify our busiest lanes -- providing our own weather alerts for our drivers, taking info from the National Weather Service, and other sources. The proactive alerts provided 'foresight' – minimizing risk for our drivers is something we're always trying to do. Drivers have a tough job with traffic, weather, and delivery windows. Anything we can do to help them, we want to do."
The company has since transitioned from time-intensive manual geo-fencing, to using an automated severe weather alert system through their ELD.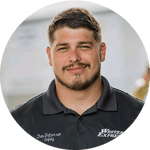 Daniel Patterson, who serves as Western Express' director of safety, said five of its regions geo-fenced the company's own weather alerts. Western Express has more than 3,500 power units.
"We had our regional teams put together alerts and we focused on the major interstates – giving our drivers a heads up on incoming snow for example, or where chains were being required. All these winter weather alerts we put together helped our drivers – they appreciated the notifications. In the summer, we gave out heat advisories, which was really important for our flatbed drivers. We wanted them to stay hydrated and not have any heat related health incidents."
"We invest heavily in technology," continued Patterson. "Now that there is an automated service available, we've gone that route. It takes what we and others were doing manually and builds it out exponentially. It's something that's going to have an impact on reducing accidents, while making life easier for drivers behind the wheel."
Like this kind of content?
As a member of the Women In Trucking Association, stay on top of emerging trends and business issues impacting transportation, logistics, and supply chain operations, learn the importance of gender diversity in the workplace and the need for more women drivers, and see best practices in encouraging the employment of women in the trucking industry. Learn More